GoodReads Challenge 2019:
Completed!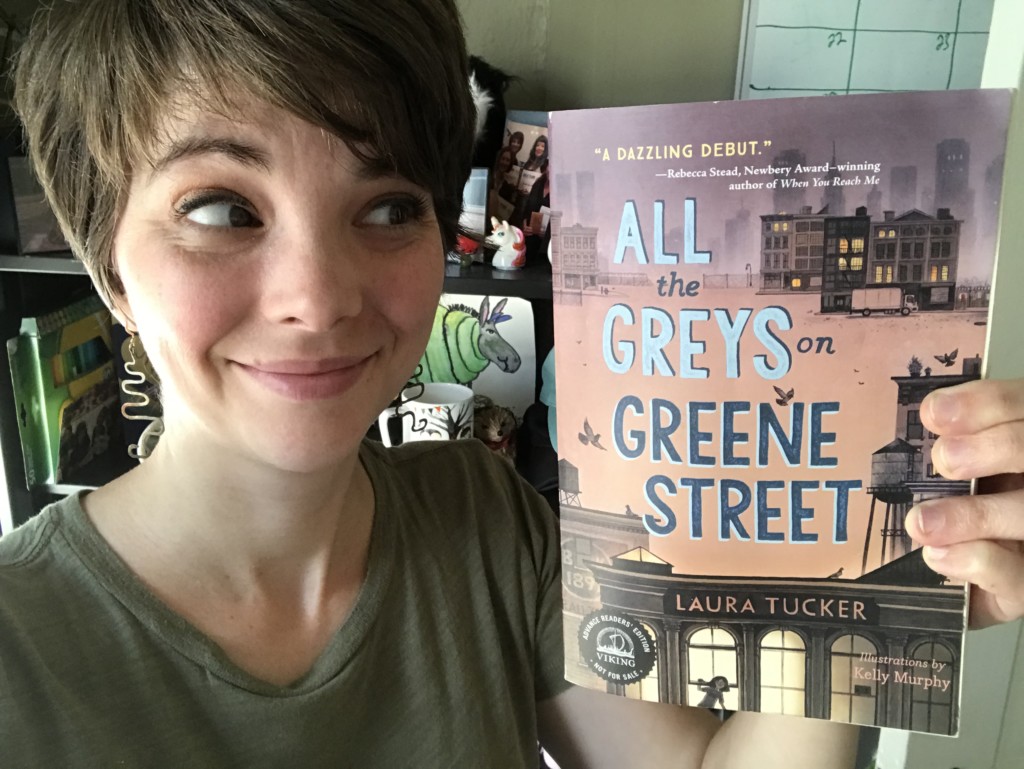 This year, I did my first (and probably last) GoodReads challenge, setting a goal to read 70 books between January 1 and December 31, 2019. I am pleased–and a little embarrassed–to admit that I've reached my goal. You know, just a few months early! I hate looming deadlines!
If you're not familiar with GoodReads, I use it mainly to log and rate what I've read. It's a website/app, and you can use it to connect with friends and see what they're reading, write book reviews, find recommendations, etc.
My primary goal with the GoodReads challenge was to try to read a more diverse set of books. More books by authors of color, books featuring LGBTQ+ characters, etc. I think I did a pretty good job of meeting this goal. However, I still read primarily fiction. My goal for the remainder of the year is to read the two parenting books that have been on my to-read list for several months: "The Whole-Brain Child" and "The Normal But Not-So-Easy Child" by local author Dr. Robert Hudson. Reading two nonfiction books in 3.5 months may prove harder than reading 70 fiction books in 8 months. We'll see.
At Maker Faire a couple weekends ago, I picked up a 2019 Reading Challenge handout from Whitty Books. Theirs challenges you to read books fulfilling prompts 52 different categories, from "A book under 300 pages long" to "A book written by an indigenous author" to "A book that strikes you as very odd." If one book fulfills more than one category, you can count it in as many categories as you like. So this doesn't mean you have to read 52 books this year, but you can if you want to! I'm going to hang onto this handout because there are some great prompts on there. If you want your own, I'm sure you can stop by Whitty Books (next to Kendall-Whittier Square) to pick up your own!
Since I liked most of the books I read this year, I wanted to share the list with you, in case you need any reading recommendations for the upcoming months! I gave all of these books 3-5 stars, with the exception of two, including the very last one, a cozy mystery whose baker-turned-detective was disappointing. She only solved the case when she accidentally walked in on the killer breaking into her house! What?! No powers of deduction?!
I read most of these books by downloading the eBook from the library, so if you have a library card and a device with the Kindle app, I highly recommend that route! It's saved me so much money!
I'll write the number of stars I gave each book to the right of the title, so you'll know which were my absolute favorites. Four is my default rating because I'm not usually too critical–and if a book was rating lower than a two, I didn't finish it. There were a couple of those. And so, without further ado:
Tara's 2019 GoodReads Challenge
Parkland Speaks: Survivors from Marjory Stoneman Douglas Share Their Stories by Sarah Lerner (****)
Good Kings Bad Kings by Susan Nussbaum (*****)
As Chimney Sweepers Come to Dust by Alan Bradley (*****)
The Incendiaries by R.O. Kwon (****)
The Grave's a Fine and Private Place by Alan Bradley (*****)
Dreaming in Cuban by Cristina Garcia (****)
Dread Nation by Justina Ireland (*****)
Turtles All the Way Down by John Green (*****)
To All the Boys I've Loved Before by Jenny Han (****)
Song for a Whale by Lynne Kelly (****)
The Last Black Unicorn by Tiffany Haddish (****)
Crazy Rich Asians by Kevin Kwan (*****)
A Man Called Ove by Fredrik Backman (*****)
My Soul to Keep by Tananarive Due (*****)
Furiously Happy: A Funny Book About Horrible Things by Jenny Lawson (****)
Brain on Fire: My Month of Madness by Susannah Cahalan (****)
To Night Owl from Dogfish by Holly Goldberg Sloan (****)
Carry On by Rainbow Rowell (****)
Children of Blood and Bone by Tomi Adeyemi (*****)
Throne of Glass by Sarah J. Maas (****)
Eleanor & Park by Rainbow Rowell (****)
Drama by Raina Telgemeier (*****)
Not a Drop to Drink by Mindy McGinnis (*****)
The Brief Wondrous Life of Oscar Wao by Junot Díaz (****)
What If It's Us by Becky Albertalli (****)
The Gentleman's Guide to Vice and Virtue by Mackenzi Lee (*****)
Spinning Silver by Naomi Novik (*****)
The Slow Regard of Silent Things by Patrick Rothfuss (*****)
Merci Suárez Changes Gears by Meg Medina (****)
The Line Tender by Kate Allen (****)
Attachments by Rainbow Rowell (***)
The Lady's Guide to Petticoats and Piracy by Mackenzi Lee (***)
The Girl from Everywhere by Heidi Heilig (***)
Uprooted by Naomi Novik (*****)
Tess of the Road by Rachel Hartman (****)
The Moving Finger by Agatha Christie (****)
Always Look on the Bright Side of Life: A Sortabiography by Eric Idle (****)
George by Alex Gino (***)
The Cuckoo's Calling by Robert Galbraith (****)
The Silkworm by Robert Galbraith (****)
Career of Evil by Robert Galbraith (*****)
Lethal White by Robert Galbraith (*****)
The Boy, The Bird and The Coffin Maker by Matilda Woods (***)
Planet Earth is Blue by Nicole Panteleakos (*****)
Silver Meadows Summer by Emma Otheguy (*****)
Roller Girl by Victoria Jamieson (****)
Good Omens: The Nice and Accurate Prophecies of Agnes Nutter, Witch by Terry Pratchett and Neil Gaiman (****)
Prophecy by Ellen Oh (****)
Aunt Maria by Diana Wynne Jones (***)
A Small Zombie Problem by K.G. Campbell (**)
Lucky Strike by Bobbie Pyron (***)
The Miscalculations of Lightning Girl by Stacy McAnulty (***)
All the Greys on Greene Street by Laura Tucker (*****)
Where the Crawdads Sing by Delia Owens (*****)
Puddin' by Julie Murphy (****)
Bloody Jack by L.A. Meyer (*****)
Dumplin' by Julie Murphy (****)
On the Come Up by Angie Thomas (*****)
Curse of the Blue Tattoo: Being an Account of the Misadventures of Jacky Faber, Midshipman and Fine Lady by L.A. Meyer (*****)
Under the Jolly Roger: Being an Account of the Further Nautical Adventures of Jacky Faber by L.A. Meyer (****)
Pride by Ibi Zoboi (****)
In the Belly of the Bloodhound: Being an Account of a Particularly Peculiar Adventure in the Life of Jacky Faber by L.A. Meyer (*****)
The Unbeatable Squirrel Girl: 2 Fuzzy, 2 Furious by Shannon Hale (****)
The Boy at the Back of the Class by Onjali Q. Rauf (****)
Solving for M by Jennifer Swender (*****)
The World Ends in April by Stacy McAnulty (****)
A Swirl of Ocean by Melissa Sarno (****)
Just Under the Clouds by Melissa Sarno (****)
The Mighty Heart of Sunny St. James by Ashley Herring Blake (****)
A Sheetcake Named Desire by Jacklyn Brady (**)
If I had to recommend just three titles off this list, I'd recommend "Dread Nation," either of Naomi Novik's books (one is a retelling of Rumplestiltskin and the other a retelling of Beauty and the Beast), and Alan Bradley's Flavia deLuce series. The two listed here are later in the series, so start at Book 1. But this is a mystery series whose detective is a young girl passionate about chemistry. Such fun!
That's it! If you read or have read any of these titles, please let me know which, and what you thought!
---