Gifts of Experience
Non-material gift ideas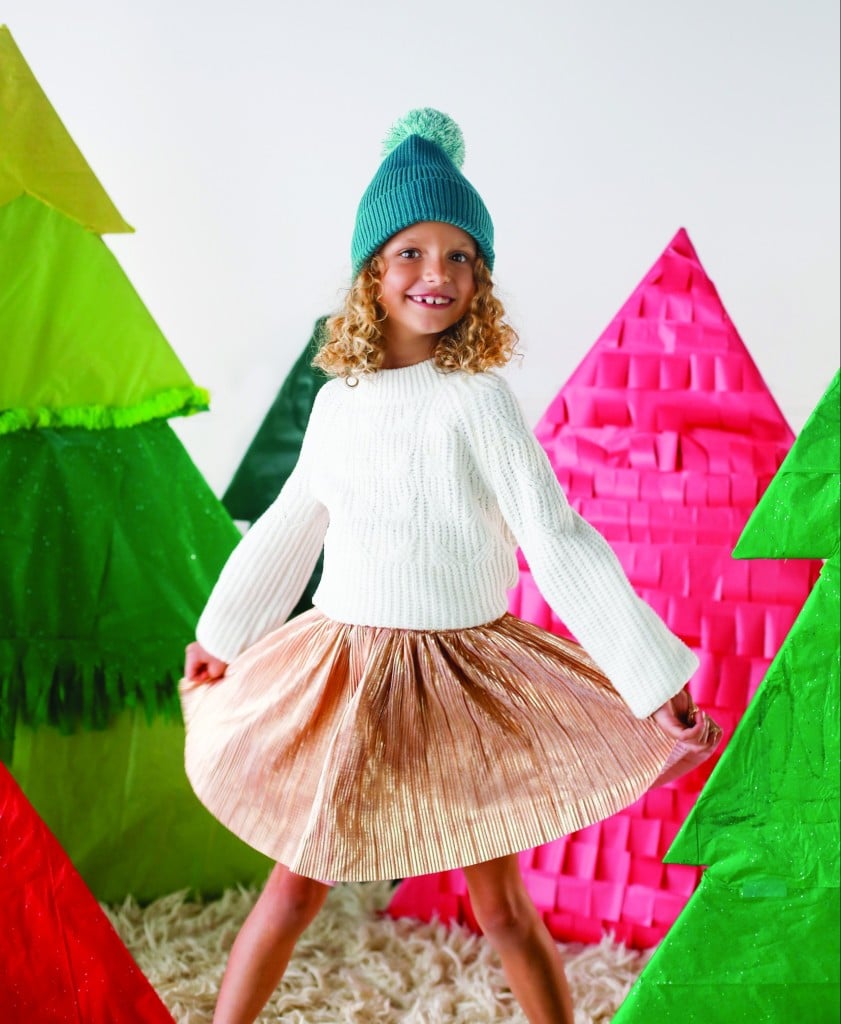 Sometimes the best gift is not the trendiest toy of the season, but the gift of time spent together. As you plan what to give this year, consider gifts that you can share with your family all year, gifts that provide on-going learning or a promise of a special evening out. Think about what the children on your list love to do and give accordingly. When you purchase tickets and buy memberships, you are also supporting these attractions year-round. Here are some ideas to get your started.
Wildlife
Do you have a child who loves animals, reptiles, birds or sea creatures? Buy a toy or science kit that matches the interest and give it along with a family membership or a note to provide regular trips to the Tulsa Zoo, Oklahoma Aquarium, Wonders of Wildlife Museum, Dogwood Canyon, Tulsa Botanic Garden or other nature-related attraction.
STEAM
Science, Technology, Engineering, Art and Math activities and locations are abundant. Here are a few creative gifts for creative kids. Memberships to museums such as Philbrook along with art classes or art supplies make a great gift. Introduce your child to FabLab in Tulsa or music lessons at The bART or Saied Music Company, along with an instrument.
If you have a child who loves plays, dancing or singing, why not take kids to a Broadway show like The Lion King or performances by the Tulsa Ballet, which has a "Cinderella Afternoon Tea" coming up in February? The PAC Trust's Imagination Series is just for kids. Dinner before the show makes it extra-special. There are so many places downtown these days, from McNellie's burgers to fancier fare at The Tavern. Check out upcoming offerings at Stillwater's new McKnight Center on the OSU campus (hint: they have a Family Series, and Peter Pan is coming up in April).
Athletics
Why not give a new soccer ball and shin guards along with classes or camps at SoccerCity? Or swim lessons or family passes to Miller Swim School? Think about places where kids can stay active. Wheels and Thrills in Owasso, Discovery Lab or the Broken Arrow Ice Rink. To keep the family moving all year, a YMCA membership is ideal.
Fandom
Comic books, movies, books, video games, sports – kids are fans of many things. Just ask them. You can satisfy those interests with any number of experiential gifts. Tickets or season passes to the Tulsa Drillers will delight baseball fans. Include a ball, glove and bat and promise some backyard time with your baseball kid.
If you have a film buff in the family or if you just enjoy seeing movies together, consider a Family Membership at the iconic Circle Cinema. This is a new offering that gives something to the whole family while helping support the non-profit Circle Cinema.
Video game fans will love visiting Rewind eSports. Promise to play a few games with the kids.
Finances & Giving
Parents, grandparents, aunts, uncles and friends can give the gift that keeps on giving – money. Open a college savings account, a checking account or other savings account for a child. If you're providing savings for an infant, put in a little cash every birthday and holiday to save for college. Teach older children about the concepts of saving for long-term, planning for medium-term wants and desires, having a little cash on hand to spend immediately and holding back some money to give to those less fortunate. Buy a fun piggy bank or a set that teaches the save, spend and give concepts.
---