From L.A. to Tulsa: Cody Mayo's Roles as Actor, Coach and Dad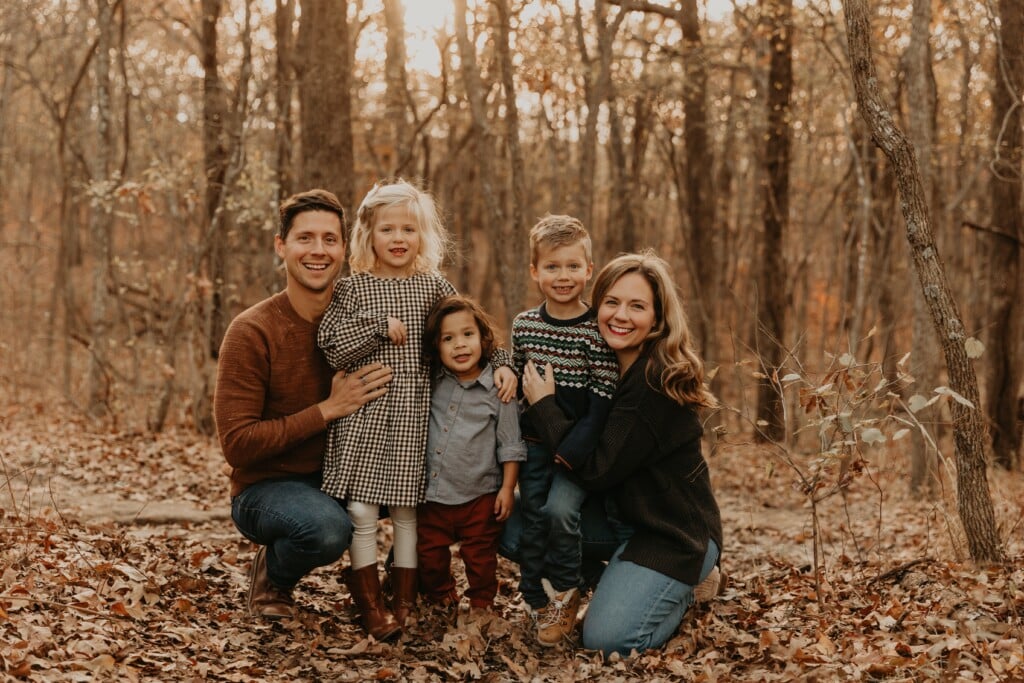 Some people have big dreams, but don't work to make them happen. Cody Mayo is not one of those people. His dream of becoming an actor began at a young age. Following high school, he earned an acting scholarship to the University of Oklahoma, where met his wife, Casey. After graduating, the couple moved to Los Angeles. It didn't take long for Cody to jump right into auditions and casting calls. Although there were plenty of rejections along the way, he persevered, and eventually gained numerous acting jobs while learning the ins and outs of the industry.
After a decade of building a career and a family in Los Angeles, Cody and Casey relocated to Oklahoma to be closer to family. Another big draw in their return was the explosive growth of the film industry in the area while they were away.
Cody's newest endeavor is founding Cody Mayo Studios on Studio Row in Tulsa. As a certified coach, he offers professional acting classes for film and TV, as well as personal coaching and workshops for kids, teens and adults.
TK: Tell us about you and your family.
CM: I'm from a small town in Texas and really began to take acting seriously in high school, and was able to secure an acting scholarship to attend The University of Oklahoma once I graduated. While at OU, I met my wife, Casey. After we graduated from college, we moved to Los Angeles so I could pursue my career in film and TV. While we were in L.A., we also started a family and now have three incredible kids.
TK: When did you first know you were interested in pursuing a career in acting?
CM: I have been acting since my earliest memory. For me, it was never a matter of if I had a career…it was when. Having a high level of determination is 100 percent necessary in a career that sees thousands and thousands of attempts each year.
TK: What are some of your acting credits?
CM: Over the decade that we were there, I was able to work on several TV shows including TNT Major Crimes, FOX 911 and even ended up recurring on Marvels Runaways for three seasons as Vaughn Kaye, along with many other appearances.
TK: As a creative, did you have people who tried to discourage you from following your passion? If so, how did you find the courage to continue on your path to become an actor?
CM: Yes. I think anyone who has had some sort of success always seems to have at least one of these folks. Honestly, I am thankful for them because it added more fire to what was already burning inside of me. I was young at the time and my talent was there, but my skill hadn't quite caught up. The thing is…I KNEW that it would be sooner rather than later, and I knew that failure was not an option. I just worked harder, and the career followed.
TK: Why did you decide to open your own acting/coaching studio? What do you enjoy about it?
CM: I wanted to give the local community access to the same level of training and community that is readily available in the larger markets. For me, one of the biggest challenges in moving to L.A. was catching up to the kind of training that takes place daily there. It felt like a Mt. Everest-sized hill to climb, and I wanted to bridge that gap here for people. My entire goal is to give people an elite level of professional training that will prepare them for their first day on set.
We have seen several actors in our first year go on to book their first large role on TV shows, independent films and commercials. It has all been very fulfilling. Tulsa is FULL of talent and that talent deserves an opportunity to grow and find community.
TK: What advice would you give to parents who have kids who want to pursue a career in theater/acting and fear them being "starving artists"?
CM: I am forever grateful that I had two parents who championed me along the way. The reality is that training in acting is going to make your young artist the BEST at whatever it is they end up doing. Storytelling, in my opinion, is the most powerful weapon on the planet, and every industry needs people who not only know how to do it but can do it well. Acting training is a masterclass in leadership.
As far as the starving artist goes…nothing incredible was built without a little struggle. The struggle when you are first starting out is packed with life lessons, and I wouldn't trade my experience for anything. It has made me a better husband, dad, friend and teacher.
TK: Tell us about what your studio offers.
CM: We offer professional film and TV acting classes for adults, teens and kids, plus intensive two-day public speaking workshops and communications training for business professionals. Classes range from beginner to advanced, and anyone who is interested must first take our weekend intensive class that is offered once every 90 days. That class then gives you access to train with us in our monthly on-going classes and our Guest Artist Intensives.
In 2023, I have brought in top industry talent to guest teach, including renowned director Cameron Watson; award-winning actor Reggie Lee; producer Jen Dede Kelly; and one of the leads in Nickelodeon's Big Nate, Lisa Kay Jennings.
TK: What do you have scheduled for kids this fall?
CM: Our Young Actor program takes place three times a year and offers classes for two groups: ages 10 – 14 and high school. In the fall, we have a 10-week class that meets once a week for one hour. Actors learn the basics of acting for the camera, industry language, audition technique and scene study. Each class ends with a live performance for friends and family. Enrollment is open for our fall semester taking place September-November.
TK: What upcoming classes do you offer for adults?
CM: I am excited to offer a Public Speaking workshop for adults this August. Using proven performance methods, I help people speak from a confident place with a touch of Hollywood storytelling. This two-day class addresses the anxieties around public speaking and gives the business professional tips and skills for one-on-one conversations, interviews, team meetings and large presentations. This will take place on August 25 and 26.
Also, our next Adult Acting Weekend Intensive is September 8 and 9, and enrollment is open on our website.
TK: With the new incentives Oklahoma lawmakers are giving to production companies, more movies are being filmed in our state. Can you share why this is beneficial?
CM: The reality is that the film and TV industry creates an incredible number of jobs, not only for the acting community, but so many others as well, from electricians to carpenters, from seamstresses to cosmetologists. People want to film here…believe me, it's so expensive to shoot in the larger markets. We just have to have the appropriate incentive to be able to gain their interest. Not to mention it's GREAT for our state.
TK: As a coach, what are your top tips for overcoming a major setback?
CM: Every "no" is leading you to your "yes." This is a major mindset shift that the creative has to digest. I truly believe that success is determined by 5% talent, 5% right place right time, and 90% positive mindset. There is no one that you are competing more with than yourself, so you really have to start celebrating the small wins and seeing challenges as a gift.
TK: As a coach, how has your mindset played a role in your acting career and coaching business?
CM: A powerful mindset is what created my career. This is a VERY common practice in the athletic world, and people like Kobe Bryant, Michael Jordan, Michael Phelps and others have all utilized the practice. Our own self-talk can be the devastating piece that keeps us from reaching our potential. I truly believe that it is the difference between achieving and not achieving whatever it is that you set out to do.
This is more than just wishy-washy positivity. It is a complete reframing of perspective that takes an extreme amount of internal work and an active approach to staying present in the moment and making the most of it.
TK: Tell us how people can find you.
CM: You can learn more at codymayoactingstudio.com or on Instagram/Facebook @codymayoactingstudio. Our studio is located on Tulsa's historic Studio Row at 317 S. Trenton Ave. Whether you are looking for professional acting or public speaking training or maybe even one-on-one personal development coaching, my studio guarantees to leave you in a more confident place.
Extra, Extra! Did you know that Cody has a podcast? To learn more about his podcast and what it offers, check out our visit on the Sharing Passion and Purpose Podcast at sharingpassionandpurpose.com.
Nancy A. Moore is a Public Relations Coordinator at Montreau, Adjunct Professor at Tulsa Community College, and has been writing for TulsaKids for almost 20 years.
---