Finding Childcare in the Time of Coronavirus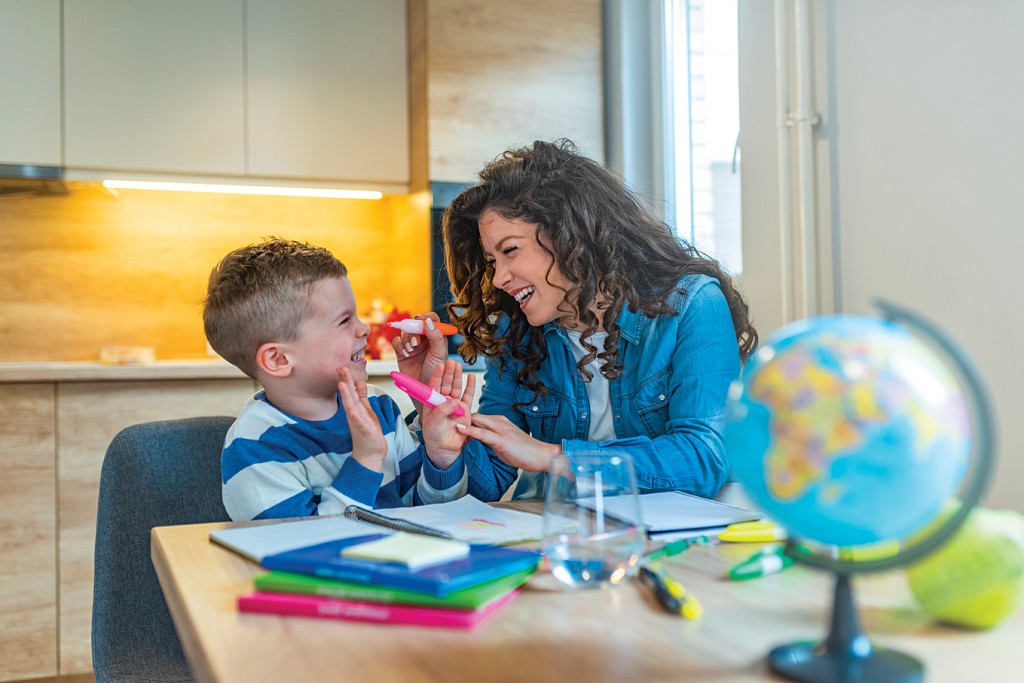 An Owasso mom who works for a Tulsa dentist says that she is able to work because she has a nanny two days a week, and her mother-in-law has stepped in to watch her two children on the other days. The arrangement also allows her husband to work from home.
The coronavirus pandemic has upended school and childcare for parents, pushing them to create a patchwork of solutions, depending on each family's situation.
Many parents have been furloughed, are unemployed, are working from home, or continue to work from an office with children at home due to school closings. Now, summer looms ahead without the certainty of the usual camps, activities and childcare options, including community centers that provided summer care for hundreds of children.
Child Care Resource Center Casey Moore, program manager with the Child Care Resource Center (CCRC) in Tulsa, says that the staff at CCRC is continuously surveying centers to monitor which ones are open.
"We send out a weekly survey to all 600 licensed programs to find out if they're still open, what their plan is, if they've had children withdraw, if they are accepting children who have been displaced," Moore says. "We're finding it changes. Some programs have been open for a week, and then the next week they're closed, and then the next week they're open."
Casey did say that many of the centers that were closed are opening back up, depending on the number of children they have.
"Licensed childcares right now have a lot of space," she says. "The biggest issue will be if those programs have to close, especially the smaller programs. Some have applied for Small Business Loans. After the first round of money ran out, I think they're all kind of struggling to keep their head above water."
As parents scramble to find childcare for the summer months, the CCRC is working to provide accurate information.
"Right now the Child Care Resource Center staff is busy updating programs in the statewide resource and referral database to ensure that when parents do call in or fill out the online form to find care, that they are getting an accurate list of who is, in fact, open and has availability," Casey says.
Parents who want to find licensed childcare options near them can visit csctulsa.org or call 1.800.438.0008 or 1.405.942.4179 (Spanish-speaking parents) to get a list of programs that are open and that meet their current needs.
"DHS did make an announcement that they would be offering 60 days of subsidy child care to parents who are experiencing unemployment and need somewhere for their children to stay while they are out job searching," Casey says. "Parents looking to apply for this subsidized care would need to apply through DHS." (www.okdhs.org)
Like the Owasso mom, many area parents prefer individual childcare, especially in this time of social distancing due to COVID-19. However, finding a qualified sitter can be difficult. Two local businesses, SeekingSitters and E-Nanny, simplify the search.
Founded in 2004 by Tulsan Adrienne Kallweit, SeekingSitters, www.seekingsitters.com, is now franchised in 25 states. As a licensed private investigator, Kallweit's focus in on safety.
"I saw a need to thoroughly screen sitters the right way, and find an easy way to refer them to our families," Kallweit says. "We developed streamlined technology and a proprietary screening process."
Kallweit says they are constantly recruiting and screening sitters, activating only one out of every 20 babysitters.
"Our sitters are amazing," she says. "Many of them are teachers, nurses and counselors looking for safe and reliable part-time jobs. The sitters come to play, bringing a bag of activities on every sitter event."
Looking toward the summer, Kallweit has developed a camp-style program where kids can do crafts and camp-type challenges and activities.
"They will partner up with other kids across the nation to enjoy a fun camp-style environment by connecting with other kids through Zoom with their babysitters in their home," Kallweit explains. "Camps are scheduled each week in June and July."
SeekingSitters recently added DHS respite care for foster families because Kallweit saw a need after she and her husband went through the DHS adoption process. The non-profit program is funded through state vouchers to give foster families a much-needed break from the often difficult work that they do in caring for children. Families interested in finding out more about respite care can go to http://childrespiteresource.org.
Another local child-care service is E-Nanny (www.enannyok.com). Erika Slade, E-Nanny president, says, "We place value on integrity, professionalism and confidentiality."
E-Nanny also places a high priority on education; employees may access bi-monthly continuing education, especially regarding child development, language development, cognitive development and even trauma-informed care for children who have endured trauma such as the death of a parent, abuse or other traumas. Nannies can also provide general tutoring for all ages as well as SAT and ACT prep.
"The nannies come prepared to provide enriching experiences for your child, document her day with your child daily for your records, and participate in continuing education to expand her skill set," Slade says. "We provide mentors within the company that are available to assist newer nannies with curriculum development for their charges."
E-Nanny qualifies employees through references, work history, skill assessments, background checks, driving record inquiries and drug screens. Slade says most nannies are referred to them, and many are former teachers, psychologists, tutors, nurses and professional nannies.
"We also have household management specialists, tutors, coaches, curriculum development specialists, and personal chefs on staff to assist your family," Slade says.
In order to meet the needs of families, E-Nanny provides three placement options, including long-term placements, temporary care and event care. There are no minimum requirements for care.
As parents look for care options for their children in this unusual climate of coronavirus, there are options. Whether you are searching for temporary respite, individual on-going care or a group situation, look for licensed childcare settings and qualified individuals.
---