Education Terms to Know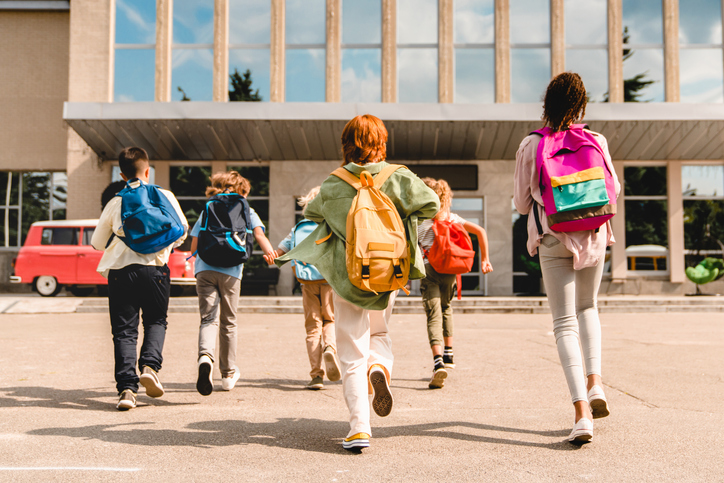 Parents today are inundated with an evolving list of education terms when exploring schools for their child. An understanding of these terms can help guide a parent through the educational maze.
Below is a list of some of these terms that a parent might encounter when seeking a public or private school for their child.
Advanced Placement (AP)
The College Board's Advanced Placement Program (AP) is an opportunity for high school students to pursue college-level studies in math, science, English and history. Participating colleges grant college course credit to students who obtain high enough scores on the exams to qualify.
Charter Schools
A public school established by a contract with a sponsor or foundation. Charter schools often promote a specific curriculum and learning style and are operated by teachers, parents and interested community members.
School Example: KIPP Tulsa 5th – 8th; Tulsa School of Arts & Sciences 6th – 12th
Entry: Open to students within boundaries of the school district in which the school is located. Application process as well as a lottery system and a wait list.
Demonstration Academy
A Demonstration Academy is an educational environment in which classrooms are open and students are placed in multi-age groupings. Unique curriculum includes: block classes in which two core classes are combined such as math and science, the Micro Society program, Tribes and Extended Day.
Schools Example: Tulsa Public Schools (TPS) Thoreau Demonstration Academy – 6th – 8th; TPS Mayo Demonstration School, 4-yr.-old – 5th; must apply to these schools, followed by lottery system for applicants.
Entry: Open, district-wide random selection process by TPS quadrants.
End of Instruction Test (EOI)
All students graduating from an Oklahoma public school may graduate with a standard diploma by demonstrating mastery in the state academic content standards for Algebra I, English II, and two of the following five: Algebra II, Biology I, English III, Geometry and U. S. History by attaining at least a satisfactory or proficient score on the EOI test.
Individual Education Plan (IEP)
An IEP is a written plan for the special education and related services of a student with a disability attending a public school. It describes the child's present levels of performance, strengths and weaknesses, and what the parent and the school will do to address the child's educational needs. An IEP must be reviewed at least once a year.
International Baccalaureate Diploma (IB)
A challenging two-year program in which juniors and seniors take six courses in the following subject groups: language, second language, experimental sciences, the arts, math and computer science and individuals and societies. IB students also engage in three core requirements: an extended essay, theory of knowledge (critical thinking) and creativity, action, service (athletics, community service).
Booker T. Washington High School is the only Tulsa area public high school to offer an IB program. It is one of two in the state.
Language Immersion
A program that teaches children to speak, read and write in a second language by surrounding them with conversation and instruction in that language. Full immersion is used during kindergarten, first and second grades. By the middle of the second grade through fifth grade the program becomes partial immersion, with English also being used in the core curriculum.
Schools Example: TPS Eisenhower – K-5th, Spanish and French Immersion; Zarrow International School – K-5th.
Entry: Application process for entering kindergarten students.
Magnet Programs
A specialized program within a school where students are accepted based upon specific academic criteria.
School Example: TPS Edison Preparatory School – Accelerated Program
Entry: Standardized test, GPA, behavior, attendance, faculty recommendations
Magnet Schools
A specialized learning environment and curriculum for students who have strengths and interests in a particular discipline or career, such as science and technology, the arts or media and broadcasting.
School Example: TPS Central High School – Fine & Performing Arts; Webster, Broadcasting and Digital Media; McLain, Scientific and Technological Utilization; Hale, Restaurant, Lodging and Health Management; Booker T. Washington, academic.
Entry: Application process (Jan. for Washington; ongoing for Central, Webster, McLain and Hale)
Montessori
Montessori emphasizes learning through all five senses, not just through listening, watching, or reading. Children in Montessori classes learn at their own, individual pace and according to their own choice of activities from hundreds of possibilities. Montessori classes place children in three-year age groups (3-6, 6-9, 9-12, and so on), forming communities in which the older children spontaneously share their knowledge with the younger ones.
School Example: Undercroft Montessori School; Lakehills Montessori; TPS Emerson Elementary
National Blue Ribbon School
This award by the U.S. Department of Education honors public and private elementary, middle, and high schools that are either high performing or have improved student achievement to high levels, especially among disadvantaged students. The program is part of a larger Department of Education effort to identify and disseminate knowledge about best school leadership and teaching practices. Tulsa Public High School, Booker T. Washington, was named a National Blue Ribbon School in 2009
No Child Left Behind Act (NCLB)
Signed into law by President Bush in 2002, No Child Left Behind sets performance guidelines for all schools and also stipulates what must be included in accountability reports to parents. It mandates annual student testing, includes guidelines for underperforming schools, and requires states to train all teachers and assistants to be "highly qualified." The Act requires states to develop assessments in basic skills to be given to all students in certain grades, if those states are to receive federal funding for schools. The Act does not assert a national achievement standard; standards are set by each state.
Northeast Oklahoma Association of Home Schools (NOAH)
NOAH is a home school organization that provides educational and athletic services and opportunities to the home schooling community in Tulsa and surrounding areas.
Oklahoma Core Curriculum Test (OCCT)
All Oklahoma public school students, grades 3rd through 8th, are tested for proficiency in math, reading and grade appropriate core subjects.
Parent Teacher Association (PTA)
A national organization composed of parents and teachers for the purpose of giving parents a way to support and get involved with their child's school. A school's PTA chapter relies entirely on voluntary participation and offers assistance to schools in many different areas.
Proficiency A
Student is considered proficient if he or she shows mastery or ability to do something at grade level.
Reggio Emilia
An educational philosophy based around certain fundamental values about how children learn. In Reggio Emilia there is a significance placed on learning environment and the child as an active participant in learning. Teachers, parents, and children collaborate in the learning process.
School Example: Riverfield Country Day School
Student to Teacher Ratio
The number of students per classroom teacher. For example, a student teacher ratio of 10:1 indicates that there are 10 students for every one teacher.