Dolly Parton Spreads Love of Reading in Tulsa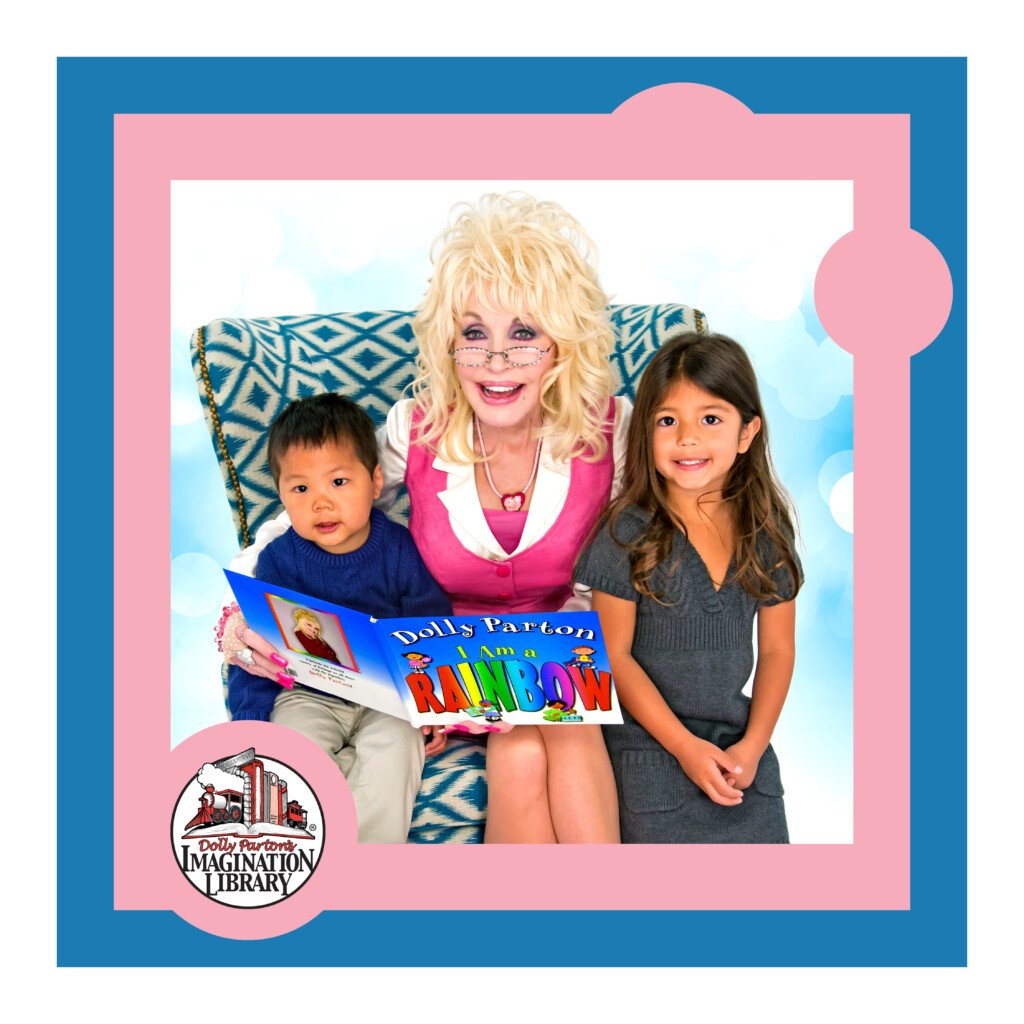 Dolly Parton's Imagination Library is now open to Tulsa kids.
All kids ages birth through 5 in Tulsa County are eligible for the program that puts books in the hands of children, giving them access to their own book collections.
Children registered in the program will receive a free book in the mail once a month until their 5th birthday. Families with more than one child age birth through 5 may register each child, so that each young family member receives their own books.
The History and Impact of Dolly Parton's Imagination Library
Parton has said the creation of the Imagination Library was inspired by her father. She says that though he was a smart man, he never learned to read well. In interviews, Parton has said her father was prouder of her for her creation of the Imagination Library than anything else she had accomplished.
Many studies, including a two-decades study published in the journal Social Science Research, have shown that access to a home library with a wide selection of literature helps to build vocabulary and comprehension, supporting kids through school and into adulthood.
"TCCL is thrilled to partner with Dolly Parton's Imagination Library to embark on another endeavor in developing early literacy skills for children throughout Tulsa County. Like TCCL's Build A Reader program, which inspires a love of reading through activities, events and workshops, the Imagination Library recognizes that adult primary caregivers play a critical role in their child's literacy skills and in forming positive associations with reading. By building a home library and experiencing stories together, the Imagination Library helps children establish positive connections with reading and with those who read to them," said Kimberly Johnson, CEO, Tulsa City-County Library.
Dolly Parton's Imagination Library launched 28 years ago in Tennessee under Parton's vision to create a lifelong love of reading and, through books, to inspire children to learn, care and dream big. The Imagination Library became a national initiative in 2000. Parton was recently rewarded the Carnegie Medal of Philanthropy for her charitable work.
The Imagination Library of Tulsa City-County Library is paid for through a partnership with the Oklahoma State Department of Education and private funding through the Birth through Eight Strategy for Tulsa, an initiative of the George Kaiser Family Foundation.
Enrolling in Dolly Parton's Imagination Library
Who is Eligible?
Any child age birth through 5 living in Tulsa County is eligible. Children will receive their last books on their 5th birthday.
What is the cost?
The program is completely free.
How do I sign up?
Find the Dolly Parton Imagination Library tab on the Tulsa Library website. Or pick up and return a paper form to any Tulsa City-County Library location.
What kinds of books will my child receive?
High-quality books are chosen for the child's age, from board books for babies to picture books for toddlers and pre-K. Past titles include Corduroy, The Very Hungry Caterpillar, The Tale of Peter Rabbit and Llama, Llama Red Pajama.
When will I receive my books?
Your child will receive his or her first book in the mail six to 12 weeks after registration.
Can I have help with registration?
Go to any TCCL location or contact Rebecca Harrison at imaginationlibrary@tulsalibrary.org.
Tips for Reading to Young Children
Read every day!
Make reading a part of your daily routine and something your kids will look forward to.
Make books accessible.
Keep books handy by placing them in baskets, on the coffee table and other places kids can easily find them. Keep a stack on the kitchen table to encourage looking through books any time of day.
Read books over and over again.
If you find a book your child especially likes, read it multiple times. You might be tired of Little Blue Truck, but the repetition of the story and words is great for your kids' understanding of words and phrasing.
Associate reading with pleasure.
Snuggle with your kiddos or let them sit in your lap while you read. Read while eating a snack or swinging on the porch swing.
Natalie Mikles is a mom of three – 12-year-old twin girls and an 11-year-old boy. She writes about food, sharing recipes for busy families and picky eaters. She has been recognized for her food columns as well as features on families and issues affecting local children. She loves pizza and movie nights with her family.
---