Christmas Tree Farms in the Tulsa Area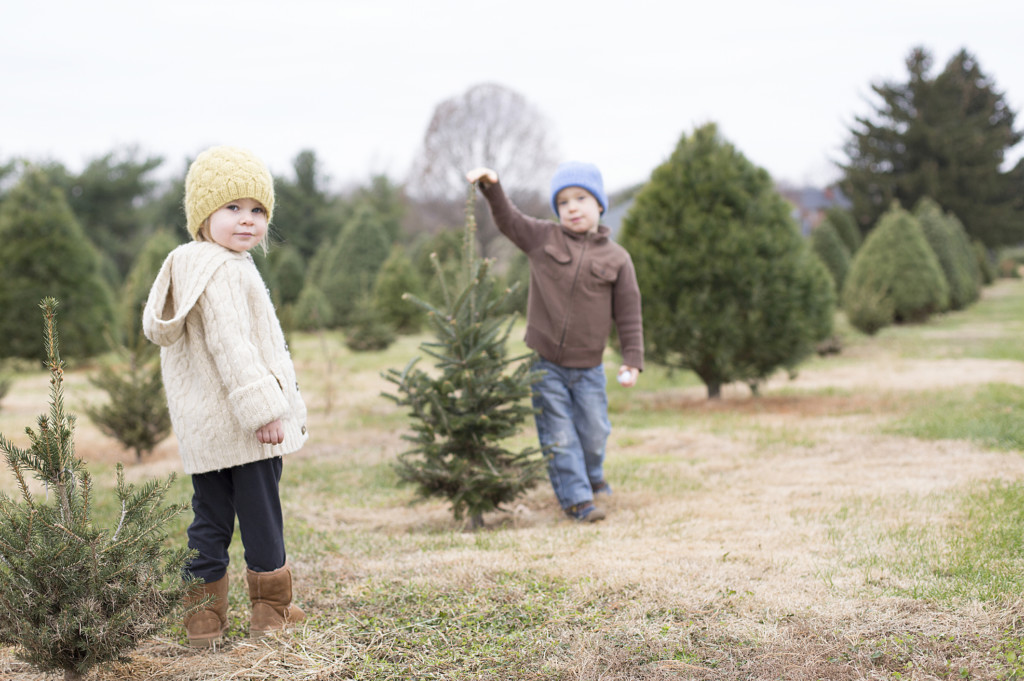 While reusable Christmas trees can be convenient, there's nothing like the scent of fresh pine in your home all season long. And if one of your favorite yuletide traditions is "trimming the tree" together, why not go a step further and pick your own tree from a local Christmas tree farm?
Where: 11039 N 

129th

 East Ave. in Owasso
When: Open November 21-December 22. Open Monday-Friday, 1-7 p.m.; Saturday-Sunday, 9 a.m.-7 p.m. Closed November 26.
​The Owasso Tree and Berry Farm is a great place to find your special holiday tree. Whether you choose to cut your own Virginia Pine, Carolina Sapphire or Leyland Cypress, or purchase a pre-cut tree, it is sure to be a tradition to cherish. In 2020, they will have a walk-up check-out window for those who do not wish to go inside the Gift Shop. There will also be complementary hot apple cider located in a special Cider Shack. Find out more at www.owassotreefarm.com.
---
Where: 22350 W. 71st S., Sand Springs
When: Opening day is November 21. Open Wednesday-Sunday, 9 a.m.-6 p.m. Closed Mondays and Tuesdays.
Bring the old time feel of Christmas back into your family's traditional celebration with the help of Pleasant Valley Farm. Wander through the rows of expertly trimmed Virginia Pine Christmas trees until you find the centerpiece of your holiday decor or browse our selection of imported, precut Fir trees. Use one of their saws to fell your tree or request the help of one of the Pleasant Valley woodsmen. Find more at www.pleasantvalleyfarmsok.com, and follow @pleasantvalleyfarmsok on Facebook and Instagram for updates.
Christmas Tree Lots
Where: Cascia Hall, 2520 S. Yorktown Ave.
When: November 28-29, 11 a.m.-7 p.m.; December 4, 4-7 p.m.; December 5-6, 11 a.m.-7 p.m.
Vast.bank is the Presenting Sponsor for Cascia Hall's 38th Annual Cascia Christmas Walk. While this year calls for some changes to the traditional Christmas Walk, the second annual Cascia Hall Midtown Christmas Tree Lot will be open to the public on November 28 and 29 from 11 a.m. – 7 p.m., December 4 from 4 – 7 p.m., and December 5 and 6 from 11 a.m. – 7 p.m.
This year's tree lot will feature over 200 Fraser fir trees for purchase as well as noble fir wreaths for sale. These trees are soft to the touch; needles are flat and short with rounded tips and a silvery underside. The dark green color, pleasant fresh-cut aroma, and excellent needle retention make this a frequently requested tree. They will be available in 6 – 7 feet, 7 – 8 feet and 10 feet sizes. The wreaths will be 26 and 30 inches in size. 
The tree lot will also feature a special Santa's Village will have fun activities including: Elf on the Shelf Scavenger Hunt, Kids' Christmas Train, Cascia Corn Hole, Giant Connect 4, Arts & Crafts, Giant Jenga, photo staging areas and more. Custom-made rustic Christmas floral arrangements from Sincerely Yours Flower Truck, S'mores, Christmas Photo op with the Commando Bulldog, Topeca coffee and hot chocolate, and a visit from Puppy Haven Rescue are just the beginning of the festivities of this magical place at Christmastime. Visit www.casciahall.com/walk for more information.