Challenged and Nurtured – The Benefits of Private School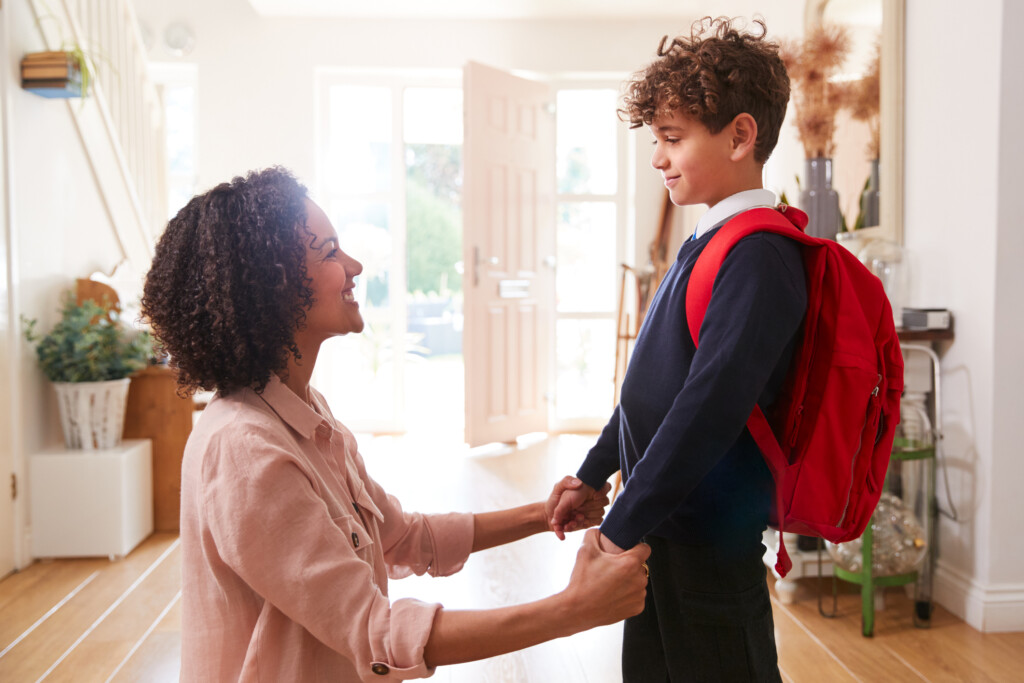 Candace Matthews doesn't like to think about how much she and her husband, Trani, spent on tuition to send their two children, Rachel and Dan, to Holland Hall. "It was an incredible investment," Candace said, "but, it's been worth it." Candace, who is also a teacher at Holland Hall, says that people assume that teachers' children receive a discount on tuition, but that's not the case. "Some people have giant TVs or huge houses. We value education.
"When we moved to Tulsa from New Jersey, we were shocked at the class sizes in the public schools," Candace said. "We wanted to have smaller overall classes and more opportunity for interaction with teachers. We also wanted our kids to be challenged academically."
Choosing Cascia
Lloyd Prueitt and Suzanne Olive were also looking for academic rigor for their three children, William, Caroline and Matt. Though their children attended Tulsa Public Schools (TPS) through middle school, the couple wasn't impressed with the academic track record for many of the high schools in TPS. "We wanted a good academic environment for our kids, but we also wanted a neighborhood school," Lloyd said. Lloyd and Suzanne decided on Cascia Hall Preparatory School.
"Cascia Hall has a very high academic standard," Lloyd said. "But it also has the advantages of a small school. There is more of a personal involvement of teachers and staff — the teachers know the kids. There is also more opportunity for kids to be involved in extracurricular activities. In larger schools there is more competition."
Additionally, Lloyd likes the idea that his kids' friends live nearby. "We really wanted a neighborhood school. Eighty-five percent of the kids [that attend Cascia Hall] live within five miles of the school."
Finally, Lloyd sees private schools as trying to provide kids with a strong character. "Whether it is Metro, Wright Christian or Cascia Hall, they are all involved in teaching strong ethics and morals," Lloyd said.
Advantages at Metro Christian Academy
Shawn and Ashley Venable chose Metro Christian Academy when their five-year-old son Keegan was ready for school. "We liked the fact that at Metro there are smaller class sizes [than public school] where kids can get more one-on-one attention. We also liked the idea that he's able to pray at school and have a Bible-based curriculum."
Ashley, who attended a private Christian school herself, also likes the fact that Metro is large enough to offer AP (Advanced Placement) classes. "They are able to help both the slower learners and the accelerated learners." Ashley said that one of the things she liked best about attending a private school was the relationships. "It was more like a close knit family. "Although," she added, laughing, "That can also cause some problems."
Teaching at Private School
Candace loves teaching in a private school. "Kids get challenged, but at the same time they get nurtured," she said. "Nobody slips under the radar. I know if a child's grades are slipping. We really try to get them to reach their potential."
She likes the fact that in a private school she doesn't have state regulations to contend with. "We can be creative and collaborative in our curriculum, and we are able to get more in depth. There is a culture of enthusiasm for learning at Holland Hall."
Considering the Cost
"A consideration for a lot of people is the cost," Lloyd said. "It's a sacrifice. You'd like to send your kids to public school because you are paying for it [through property tax]."
However, Lloyd feels that the quality of education in most of the Tulsa Public high schools is not as good as in the private schools. "Public schools nationwide have failed our kids," Lloyd said. "And education is the most important thing we can do for our society."
Finding and Choosing a Private School
For a list of the private schools in Tulsa County, visit Private School Review: privateschoolreview.com/oklahoma/tulsa-county
The National Association of Independent Schools, nais.org, recommends that you begin your search for a private school by first determining what your ideal educational community would look like.
Ask yourself whether the school would be:
Small or large;
A day school or boarding school;
Coeducational or single-sex;
Traditional or progressive;
A source of special programs in, for example, the arts, sports, or computers;
Representing a diverse community; and/or
Sensitive to your child's special needs, whether for rigorous intellectual preparation, for programs devoted to average learners, or for a curriculum geared to students with learning disabilities.
Once you begin to investigate schools, compare what you discover with what you are looking for in an ideal school. According to NAIS, among the questions you should ask yourself about each school are:
Basic Facts
How many students does the school have?
Where is it, and how does the location affect your transportation needs? Does the school provide any kind of transportation? How much does it cost?
For high schools, what are the graduation requirements? What percentage of students enter college, and what kinds of colleges do they attend?
Is the school accredited, and if so, by whom?
Educational Quality
What is the school's mission, and does its philosophy appeal to you?
Does it have a particular educational focus?
Is the atmosphere competitive? Nurturing? Or what?
Beyond the Basics
What types of learning experiences are available—in class, on the playing field, in extracurricular activities, and in community service?
Does the school appear to have a diverse student body and faculty?
Do the school materials discuss parental involvement?
Do the kids in the pictures look like your child?
Costs
What is the tuition?
Are there extra charges, such as for books, lab fees, transportation, and so on?
What are the school's financing options?
What is the financial aid application process? When are the deadlines?
And Finally
Does the school seem to meet your child's needs?