Celebrating Earth Day in Tulsa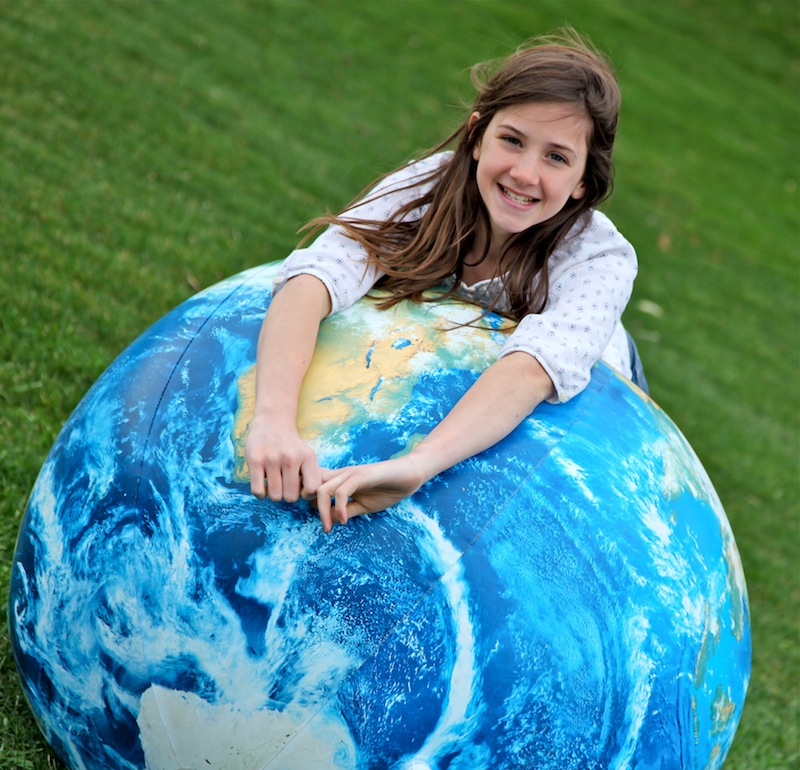 When it comes to Earth Day fun, Tulsa does not disappoint! Check out some of the fun events happening throughout the Tulsa metro area.
---
When: The month of April
Where: Various locations
Help beautify your city and stop litter from polluting our creeks, streams, parks, and illegal dump sites.   
In honor of Earth Day, the City of Tulsa will host, "The Great Tulsa Clean Up," throughout the month of April.   
Teams must register online at  www.cityoftulsa.org/cleanup. 
The online registration allows team leaders to choose the date, time, and location of their cleanup from a list of 35 locations throughout the city.     
All participants must register and complete the liability waiver. Team members under the age of 18 must be linked to an adult leader/participant.   
If you don't have your own cleanup supplies, the City will provide trash bags, safety vests, (while supplies last), disposable gloves, trash grabbers (while supplies last) by calling (918) 591-4325.    
Trash grabbers and safety vests must be returned to the City of Tulsa Streets and Stormwater Division.   
Volunteers will receive an official "Great Tulsa Clean Up" T-shirt when borrowed cleanup supplies are returned.   
For more information on the Great Tulsa Clean Up, call (918) 591-4325, or email stormwaterquality@cityoftulsa.org. 
---
When: April 18-22, 10 a.m.-6 p.m.
Where: Nathan Hale Library, 6038 E. 23rd St.
Pick up a kit and become a botanist by growing your own bean! We also will have other Earth Day activities. For preschoolers and elementary students.
---
April 20, 9:30-11:30 a.m. (Weekly on Wednesdays)
Philbrook Museum, 2727 S. Rockford Rd.
Spark wonder at Little Garden Explorers an easygoing play invitation designed for children under 5. Drop in anytime on Wednesdays between 9:30 and 11:30 a.m. to play–and let us take care of the mess! Advance, timed entry required.
---
When: April 22-23
Where: Tulsa Arts District
OK Earth Coalition presents Oklahoma's biggest Earth Day Celebration, returning live to the Tulsa Arts District with environmental speakers, music & arts, community booths, grassroots organizing, kids activities, healthy sustainable cuisine & more.
---
April 22, 12-4 p.m.
Chandler Park, 6500 W. 21st St.
Celebrate Earth Day with Chandler Park! Stem, conservation activities & demonstrations ALL DAY! For elementary age students.
---
When: April 22, 10 a.m.-5 p.m.
Where: Tulsa Botanic Garden, 3900 Tulsa Botanic Dr.
Earth Day 4/22, first 50 guests in the garden will receive a FREE succulent!
---
When: April 23, 9 a.m.-3 p.m.
Where: Tulsa Zoo, 6421 E. 36th St. N.
Party for the Planet is North America's largest combined Earth Day celebration with more than 120 zoos and aquariums across the country participating. Discover what Tulsa Zoo and our conservation partners are doing to conserve and protect wildlife with specialty keeper chats from our animal care experts. This conservation celebration includes activities from 9 a.m. to 3 p.m. with education bio-facts, animal mascots and more!
---
When: April 23, 10 a.m. and 1 p.m.
Where: Gathering Place, 2600 S. Riverside Dr.
Gathering Place is celebrating Earth Day with a park-wide performance event in collaboration with Oklahoma Movement titled "Celebration: Earth".
"Celebration: Earth" is a one-hour tour of Gathering Place showcasing choreographed pieces inspired by different realms of the park and nature. This event will highlight multiple choreographers and cross-disciplinary artists from Oklahoma Movement and their interpretations of nature through music and dance.
---
When: April 23, 10:30 a.m.-12 p.m.
Where: Oxley Nature Center, 6700 Mohawk Blvd.
On the day after Earth Day, take some time to get out in nature and enjoy the beautiful plant life at Oxley Nature Center!
---
Earth Day at Woodland Hills Mall
When: April 24
Where: Woodland Hills Mall, 7021 S. Memorial Dr.
Woodland Hills Mall is excited to celebrate Earth Week with events focused on sustainability, recycling, donations and more. On Sunday, April 24 guests are invited to partake in Electronic Recycling program and explore stations hosted by Girl Scouts of Eastern Oklahoma, Green Country Sierra Club, Northeast Oklahoma Beekeepers Association, Tulsa Botanic Garden and more.
Click here to learn how Woodland Hills Mall is decreasing environmental footprints, making a positive impact on the planet and to see which brands are also being environmentally friendly.
In addition, Woodland Hills Mall is teaming up with Give Back Box, offering guests the ability to give back to those in need. Customers will be able to reuse any cardboard box by filling it up with gently used clothing, shoes and accessories, printing a free, prepaid shipping label and the donations will then be sent to a local charity.
Electronic Recycling from 12-5 p.m. in the Acorn Parking Lot
The community is encouraged to bring their unwanted electronics for recycling to a designated location in the South Acorn Parking Lot across from the Cheesecake Factory. The Electronic Synergy Foundation will be on hand to take the following items:
Computers
Printers
Microwave Ovens
Phones
Office Equipment
Home Entertainment Devices
For more information on approved items, please see here.
Community Group Tabling from 2-4 p.m. in Center Court
Shoppers can visit with organizations regarding their local efforts to sustainability. For full list of groups, please see here.
---
When: April 21-23
Where: Collinsville
---