Celebrating Earth Day in Tulsa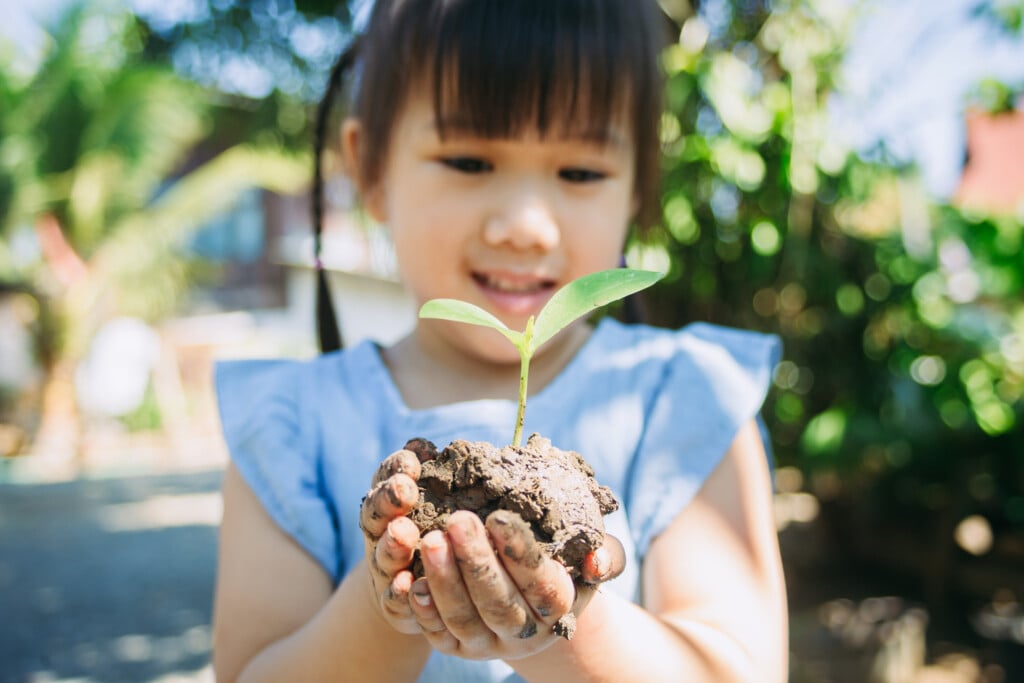 When it comes to Earth Day fun, Tulsa does not disappoint! Check out some of the fun events happening throughout the Tulsa metro area.
---
When: April 1-30
Where: Various locations
Sign up now for the 2023 Great Tulsa Clean Up! Grab a group of friends, select a location to clean, and help keep Tulsa beautiful.

To keep everyone socially distanced and safe, groups will be limited to 5-10 volunteers per day, per location.
You can sign up now for a day and time that best suits you, anytime between April 1 and April 30, 2023. There will be multiple cleanup sites available.
We're dedicated to preserving and protecting Tulsa's waterways and green spaces and we hope you'll join us! This is a family-friendly event, so feel free to bring the kids.
Learn more and preregister at cityoftulsa.org/cleanup
---
April 15, 10 a.m.-12 p.m.
Philbrook Museum, 2727 S. Rockford Rd.
Celebrate Earth Day at Philbrook and meet our very own beekeeper, Lori Beth! Come and expand your knowledge of bees and learn about connections between bees and your home garden, then stay to craft your very own bug hotel.
---
When: April 19, 11 a.m.-1:30 p.m.
Where: Guthrie Green, 111 E. Reconciliation Way
Look no further for a fun, midday celebration and exposition of Earth Day, hosted by Friends of the M.e.t. Inc. and ONEOK!
This event is to gather diverse environmental programs and professionals to showcase their important contributions to Green Country. Booths will have giveaways, educational opportunities and hands-on activities for everyone attending.  More than just booths, local artists Desi & Cody will be performing their acoustic, soulful music. The Euchee Butterfly Farm is hosting a live walk-through butterfly exhibit and tent free of charge. Food Truck Wednesday on the Green will host excellent choices, available for lunch. Skip the drive and take an E-Bike from This Machine thanks to their free ride codes for Enviro Expo. New model electric vehicles for display on site, and a grand prize drawing for a one-night stay at the Frontier Hotel including a $50 gift card to The Pioneer Woman's Mercantile.
---
April 21, 5:30-9 p.m.
Gathering Place, 2650 S. John Williams Way
Families are invited to lounge on the QuikTrip Great Lawn and enjoy a free showing of Disney Pixar's WALL-E at the first Cox Movie Night of the year! Before the show, guests are invited to participate in pre-show activities and experiences that bring the film to life.
To celebrate Earth Day, guests can enjoy sustainability-themed pre-show experiences such as building their own creations with recycled materials from Scraps Designs, face painting, an educational display from the park's horticulture team, lawn games, music, food, and more!
Pre-show activities begin at 5:30 p.m. | Movie starts at 7 p.m.
---
When: April 22, 9 a.m.-3 p.m.
Where: Tulsa Zoo, 6421 E. 36th St. N
Discover what Tulsa Zoo and their conservation partners are doing to conserve and protect wildlife with specialty keeper chats from the zoo's animal care experts and other activities throughout the day. tulsazoo.org/planet
---
When: April 22, 10 a.m.-2 p.m.
Where: Ray Harral Nature Center, 7101 S. 3rd St., Broken Arrow
Connect with local organizations, play games and participate in themed activities to learn about recycling, water conservation, pollinators and more! facebook.com/rayharralnaturecenter
---
When: April 22, 10:30 a.m.-4:30 p.m.
Where: Nathan Hale Library, 6038 E. 23rd St.
Bring plants and garden items to swap, share surplus art and hobby supplies, and enjoy fun activities for the whole family!
---
When: April 22, 10 a.m.-1 p.m.
Where: The Heights Neighborhood
Prism Cafe (217 W. Latimer St.) is hosting an Earth Day Block Party in The Heights, with music, food and local vendors.
---
When: April 22, 3-5 p.m.
Where: Chamberlain Park, 4940 N. Frankfort Ave.
Come celebrate Earth Day 2023 at Jane A. Malone Center in Chamberlain Park  in the community garden. Register for free with the link below:
---
When: April 22, 3-8 p.m.
Where: Guthrie Green, 111 E. Reconciliation Way
Oklahoma's most ambitious Earth Day event features prominent environmental speakers, environmental & community booths & demos, music & art, Electric Vehicles, sustainable Indigenous cuisine,  circus arts, tons of family & kids activities, and much more.
---
When: April 22, 10:30 a.m.-12 p.m.
Where: Oxley Nature Center, 6700 Mohawk Blvd.
On Earth Day, take some time to get out in nature and enjoy the beautiful plant life at Oxley Nature Center!
---