Applying to Magnet Schools:
2020-2021 School Year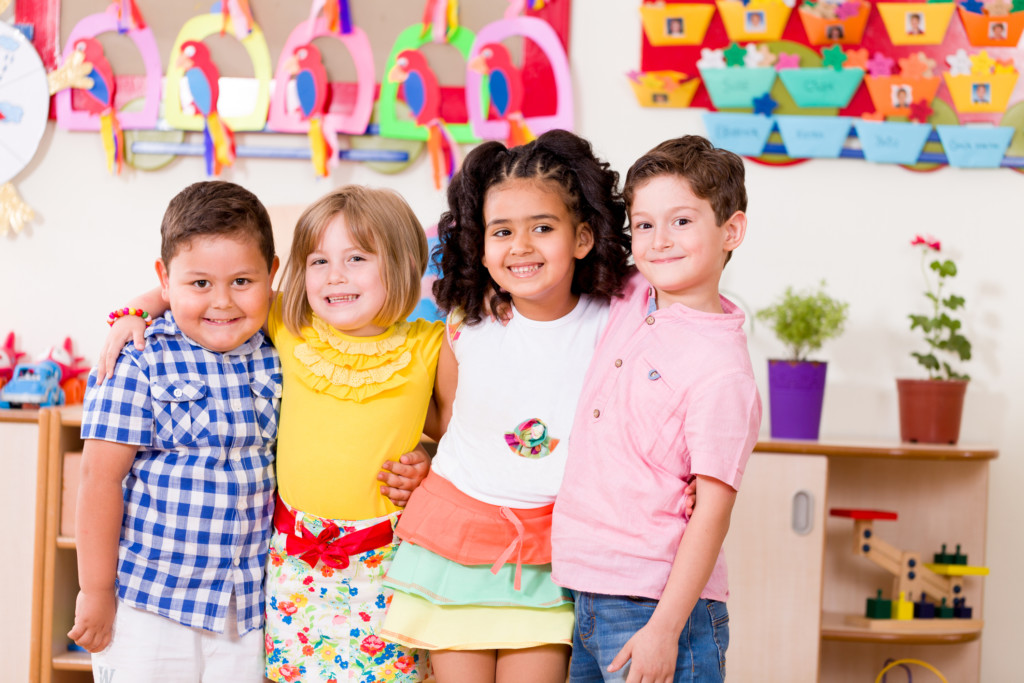 Update: In the three weeks since I wrote this post, Tulsa Public Schools updated their magnet application policies. I tried to make these changes clear in the post, but here's my general understanding of the new policies, at least as they apply to elementary enrollment:
As part of TPS's "Choose Tulsa" implementation, the new process is that you enroll in your neighborhood school between Dec. 9 and Jan. 31, but then apply for a transfer. You will be given a list of schools to which you can apply to transfer, and rank the schools by preference.
The biggest change here is that you can now apply for more than one magnet program. Make sure that you've toured the school beforehand, though, if that is a requirement of the school. Just because I can now apply to transfer Joss to both Zarrow and Eisenhower, doesn't mean that I don't have to tour the schools in order to do so.
TPS will notify you when you've been accepted to one of your transfer options. We were told on the Zarrow tour that even if you do not initially get accepted to your first-choice school, it is very important to accept the first offer if you still want to be in the running for your first-choice school. If you accept the transfer to your 2nd- or 3rd-choice school, you can always back out later. But if you don't accept it, you won't be offered another position; you will automatically be enrolled in your neighborhood school.
Because this is new and confusing, my biggest recommendation is to contact the Enrollment Center if you have ANY questions. And here is some more information from the TPS website about the rationale behind the new system.
Last spring, I faced my second major decision regarding Joss's education: Keep him at his current school for pre-Kindergarten, or enroll him at our neighborhood school? The latter would have saved us a lot of money; but we absolutely love his current school, and I didn't feel ready to leave just yet. Plus, by keeping him there, I wouldn't have to worry about what he will do over the summer for the next few years because they have summer programs available for students who attended pre-K at the school.
We ended up staying.
Now, this decision has led to another one: Simply enroll him at the neighborhood school–Council Oak, arguably one of the best in the district–or apply to one of the district's magnet schools? I've heard great things about Mayo Demonstration School, but the one we are most interested in is Zarrow, as one of his best friends started Kindergarten there this year (and there's a bus stop very close to our house!).
We are planning to apply to Zarrow, and we will just see whether we get lucky with the lottery system. If not, that makes our decision easier, and going to Council Oak would still be a win!
For anyone else thinking about applying to a magnet school, here are some things to consider:
1. What is a Magnet School?
A magnet school is a public school offering "specialized courses or curricula" (thanks, Wikipedia!) not offered at other public schools. These specialized courses are designed to attract students from across the city, rather than from just a particular neighborhood. Ideally, this results in a more diverse student body.
Magnet schools are different from charter schools. Although they are both a type of public school, magnet schools are more closely tied to the district. Charter schools still receive public funds, but they are operated independently and may receive significant funding from private entities as well.
Get some more definitions and tips for choosing your child's school here: https://www.tulsakids.com/the-abcs-of-choosing-your-childs-school/
2. Where are Tulsa's Magnet Schools, and what do they offer?
TPS has four elementary magnet schools: Zarrow International School, Eisenhower International School, Dual Language Academy and Mayo Demonstration School. The first two, Zarrow and Eisenhower, offer full-language-immersion programs. Each has a Spanish immersion program, but Eisenhower also offers a French immersion program.
Dual Language Academy is a partial Spanish immersion program. The school description reads, "Developing fluency in communication and literacy in two languages, English and Spanish."
Mayo Demonstration School's webpage describes the school as being "Child-Centered community committed to the development of socially responsible citizens who are lifelong learners." Special classes offered here include nature classes with Under the Canopy, yoga with I AM Kids, hip hop dance with Kay's Dance Movement, etc. Find more here. I love that movement is an important component of Mayo's curriculum.
I won't go into detail (because I don't know enough), but TPS also has four middle schools with magnet programs: Carver Middle School, Edison, Will Rogers College High and Junior High School and Thoreau Demonstration School.
And four high schools with magnet programs: Booker T. Washington, which offers the rigorous International Baccalaureate program, Edison, TEAM at Memorial (which focuses heavily on STEM courses) and Rogers.
Note that some of these middle and high school programs are criteria-based, while others are lottery-based. To my understanding, the elementary programs are all lottery-based. Criteria-based programs may require additional application documents, like teacher recommendations, attendance records, etc. You can find information about required documents here.
3. How do I apply to a Magnet School?
According to the TPS website, you can apply to multiple schools (magnet or neighborhood) and rank your preferences. However, that does not mean you can apply for more than one elementary magnet school because unfortunately, you cannot. You can apply to a magnet school and your neighborhood school.
If you're applying to a middle or high school program, you could apply to one lottery-based program and one criteria-based program. (Some of the programs require teacher recommendations, etc.)
Also, keep in mind that if you are interested in your child attending a language-immersion program, they MUST apply to and start that program in Kindergarten. If, for example, your child attended Council Oak for Kindergarten, they won't be able to transfer to Zarrow later on.
And if your child attended Zarrow, Eisenhower or Dual-Language Academy, it is my understanding that they will need to re-apply for Kindergarten. UPDATE: Pre-K students enrolling in Zarrow for 2020-2021 WILL NOT need to reapply for Kindergarten.
Here is the link to Tulsa Public School's web page about magnet schools: https://www.tulsaschools.org/parents-students/enrolltransfer/magnet-schools
This page provides good information about the application process, but I'll run through it quickly here.
Step 1: Choose your school.
Step 2: Gather required documents.
This is key because for the four elementary schools, the required documents include a "Proof of School Tour" document.
If you want to enroll in Zarrow, Mayo, Eisenhower or Dual Language Academy, the best thing to do is contact the school as soon as possible and inquire about tour dates. I was lucky because a friend on Facebook shared a sign-up sheet for Zarrow's Kindergarten tours, which start at the end of October and run through mid-December. If your child is interested in attending Zarrow for Kindergarten, sign up for a tour here.
Also, here is more detailed information about how the Zarrow application process works: https://zarrow.tulsaschools.org/academics/magnet
If you're interested in one of the other schools, I'd recommend calling the school because it's not easy to find that information on their website (except for Dual Language Academy, which says to call.)
Other required documents for elementary enrollment include: Proof of address, Parent/guardian photo ID and Birth certificate.
If you are interested in applying to one of the middle or high school programs, you can find the information about required documents here.
Step 3: Apply Online
Tulsaschools.org says that the application process takes 20-30 minutes to complete. You will need to scan or photograph your required documents so you can submit them along with your application.
If you need help, you can contact the TPS Enrollment Center at 918-746-7500.
Find a link to the online magnet school application here, under Step 3. You can't enroll yet, but according to the Zarrow page, you can start applying as early as November. UPDATE: To my understanding, you can apply to magnet schools from Dec. 9, 2019 to-January 31, 2020.
Step 4: View and Reply to Notifications.
Basically, check your email!
Wrapping Up
Hopefully that was helpful! It can be a little difficult to navigate the TPS website, and I still have no idea where my friend found that Zarrow Kinder Tour sign-up page, but I'm grateful she did!
Are any of you applying to a magnet school for next year? If so, best of luck, and I hope the process goes smoothly!
---