America's National Parks: A Sampling East of the Mississippi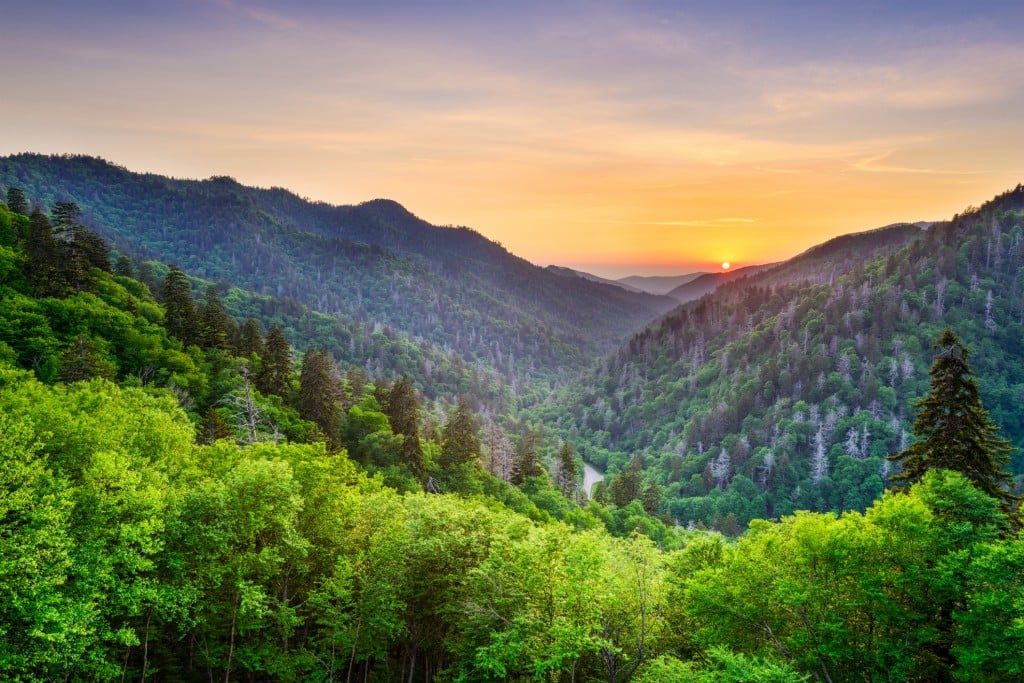 It is important to continually educate ourselves and our children about the magnificence of America's National Parks, celebrate their uniqueness and respect their beauty for future generations. With the first park originating more than 100 years ago, today there are 63 jewels scattered among 30 states, the territories of American Samoa and the U.S. Virgin Islands. Although the vast majority of them are concentrated west of the Mississippi River, families can find much grandeur and awe equally worthy of exploration heading eastward.
Some visits east may be favorable come summer when lobster tours precede lobster bakes; whereas, others might be the ticket for an autumn excursion when colorful leaf landscapes are the draw. Regardless, the National Parks east of the Mississippi won't disappoint you. Here are a few of America's national parks to put on a "possible visit" list with your family:
Mountains rising up from the sea define some of the unique beauty at Acadia. Hiking and biking along carriage roads, exploring tide pools along the coast, and viewing glacial lakes are among the attractions here. Mount Desert Island is one of the East Coast's largest islands (second only to Long Island) and is breathtaking year round, but is well visited when the weather heats up and the waters are warm. Travel and Leisure touts the island as among the world's best, ranking up there with Maui and Bali. This summer, take the Lula Lobster tour or sail on a sloop.
Located so close to Miami that it is visible from the seaside city, this gem is the only maritime park nationwide, created to protect part of the archipelago of almost 50 keys off of South Florida. Ninety-five percent of the park is protected aquatic space, including the coral reef —- much of which is accessible exclusively by boat, so making tour reservations in advance is recommended. Waters are shallow for snorkeling, and fishing is allowed here, too. If time is limited, Convoy Point is a great stop where children can visit the museum, play with bones and coral at a touch table and see a documentary about the numerous ecosystems within the park.
The Everglades are tropical wetlands found in the sunny state of Florida where elevations reach a mere high of 8 feet above sea level. One exception, called the Shell Mound, stands a whopping 20 feet above ground. Alligators, manatees and tropical sea life live among the mangroves in the fragile and now highly protected ecosystem. Cypress groves are unique to the area and the Great Florida Birding Trail is a big draw. For added fun, take a tram tour to see the spectacular scenery and wildlife.
The Blue Ridge Mountains' ruggedness, the forest's density, abundant wildlife and the cultural history possibly explain why this is the most visited park nationwide. History unfolds through the exploration of fascinating structures and artifacts telling the tales of those who lived here over thousands of years, including Indians and early European settlers. Another attraction is the wildlife —- over 1,500 black bears roam free as do white-tailed deer and elk. Sightings occur along The Roaring Fort Motor Nature Trail and open spaces such as Cades Cove. The park offers leisurely to strenuous hiking opportunities and superb camping under the twinkling stars.
If you are in search of subterranean splendor, here you will find the longest known cave system worldwide. Located halfway between Nashville, TN and Louisville, KY, Mammoth's complex cave system is layered with limestone covered by a protective shield of sandstone and shale, with water seeping underground to feed the complex underground river system. The City Lantern Tour is popular, lasting a thrilling three hours. Carrying paraffin lamps, you can find artifacts and see many bat species. Sinkholes are indigenous here as well.
Have you heard of Skyline Drive? Well, it may be the highlight of this park, located in the Blue Ridge Mountains, 75 miles from Washington, D.C. This National Scenic Byway spans over 100 miles and is listed as a National Historic Landmark of the National Register of Historic Places. The drive is particularly popular in the autumn when fall foliage peaks. Skyland Resort is located at the highest point of Skyline Drive, providing incredible vistas of valleys below. Over 100 miles of the famous Appalachian Trail run through Shenandoah, making it a hiker's paradise. Waterfalls and gorges are abundant throughout the park, too.
The time is ripe to pique interest among our children so that they fall in love with America's national parks and build a sense of patriotism and pride. As American historian Wallace Stegner once said about the National Park System, our parks are "Absolutely American, absolutely democratic, they reflect us at our best rather than our worst." Given this, why not get to know and love them best by sharing them with your family?
This article was published in June 2015. It was updated July 2021.
---