5 Ways to Plan a Child's Birthday on a Budget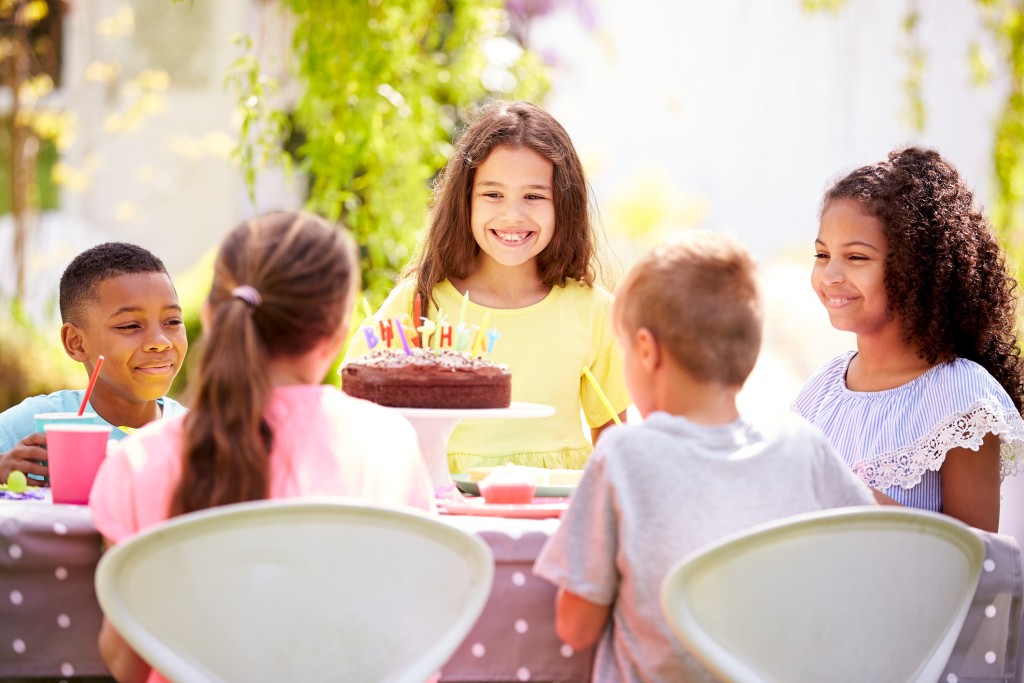 Does your child have a birthday coming up? Don't worry, planning a child's birthday party does not have to break the bank. In fact, I've got a few tips to help you out, and some of our readers have sent in their tips and pictures too!
Frugal Invites:
Send out invitations through Evite.com. Evite.com offers free online invitations that are cute and easy to create. You can also create simple invitations directly from your computer. Pick up fancy paper from stores such as Hobby Lobby when it is on sale, then create an easy invitation at home on your own computer. Or, you can be the mom that sends out a mass message via Facebook…hey, don't judge.
Pick your theme:
Children are very theme oriented, so try to choose a theme that allows for the most creativity. For example, if you are throwing a summer birthday party, try an ice cream party! Set up homemade ice cream makers and allow the children to make their own ice cream and create root beer floats. Provide outdoor games and even water activities for the kids.
If you know your child will be requesting a specific theme, seek out clearance deals after Christmas or other holidays and stock up on favors and supplies during those times.
Location:
Summer parties are easy to throw at splash pads, neighborhood pools, parks, etc. For a winter party, turn your house into a fun zone. Pitch tents in your living room, for example. The trick is to use the space you have available to its best ability. A church fellowship hall can make for a great frugal location, too.
Food:
Be sure to plan your party at snack time, not dinnertime. Stick to the basics: drinks, ice cream, cake or cupcakes. Plan your party during a time when people would not expect to be eating lunch or dinner. Providing a full meal for 30 adults and their kids will break the bank quickly.
Decorations:
Balloons are cheap and easy decorations that can fill a room quickly. One of the best investments we made was to purchase a bubble machine. Not only can we use it at birthday parties but also for cookouts, weddings, etc. Bubbles are very inexpensive and they bring excitement to every adult and child.
Table decorations can be simple flowers from your garden, candy decorations or even using the goody bags to decorate the tables then letting the children grab one when the party is over.
Once you've got the structure of the party down, it's easy to throw in activities and goodies to make it all go smooth!
This article was originally published in June 2014. It has since been updated.