20 Things to Do in Tulsa Over Winter Break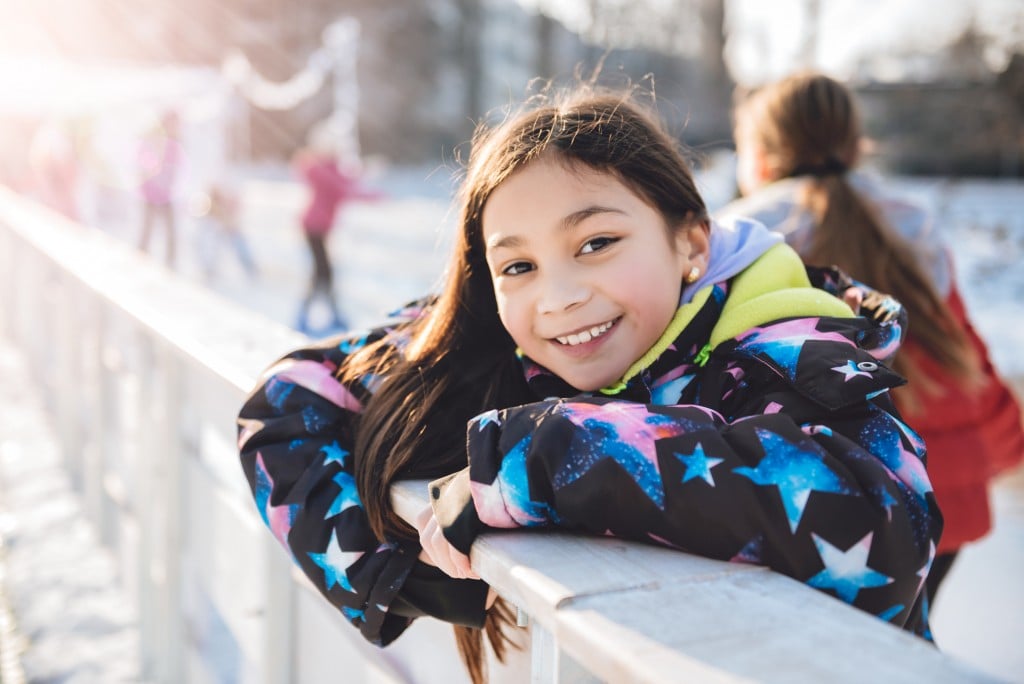 Tulsa Public Schools' Winter Break is December 19, 2022-January 3, 2023. Here are 20 events or other activities to enjoy as a family over the winter holiday in Tulsa and beyond.
When: December 9, 10, 16, 17, 23, 24, 25, 6-9 p.m.
Where: Gathering Place, 2600 S. Riverside Dr.
Celebrate the most wonderful time of the year and create lifelong memories this holiday season as Gathering Place transforms into Winter Wonderland! From thousands of twinkling lights to dreamy decor to festive fun for the whole family, there are plenty of ways to spread holiday cheer at the park.
When: Multiple Dates Available (See below)
Where: Miller Swim School Jenks (525 W. 91st St. S.), Miller Swim School Owasso (10001 N 127th E. Ave., Owasso)
If you're feeling cooped up – or if you just love to swim! – take the kids to Open Swim at Miller Swim School! Miller offers weekly family swims on weekends, but they've added several sessions just for Winter Break. Learn more at millerswimschool.com.
Jenks Location Dates/Times:
12/27 1-3 p.m.
12/28 10 a.m.-12 p.m.
12/29 – 5-7 p.m.
12/30 – 6-8 p.m.
12/21 – 1:30-3:30 p.m.
Join Tulsa Ballet for this annual favorite. The Nutcracker tells the story of a young girl's magical journey on Christmas Eve, set in 19th century Germany.
When: Thursdays – Sundays, Nov. 25-Dec. 4; Nightly, Dec. 8-30 (closed Dec. 15, 24 & 25), 5-9 p.m.
Where: Tulsa Botanic Garden, 3900 Tulsa Botanic Dr.
Reconnect with family and friends in the garden illuminated with colorful lights. Make s'mores over fire pits, enjoy holiday music and take in the spirit of the season in our magical garden escape. Timed entry tickets are required. Reserve your tickets here.
When: December 20, 5-6:30 p.m.
Where: Broken Arrow Library, 300 W. Broadway Ave., Broken Arrow
The whole family can enjoy this night of fun with a beloved holiday classic! For all ages.
When: Thanksgiving through New Year's Day
Where: Honor Heights Park, 1400 Honor Heights Dr., Muskogee
The beautiful Honor Heights Park comes alive with lights in the evenings. From Thanksgiving through New Years Day, visitors can enjoy a stunning drive through a holiday delight. The drive-through display includes over 1.2 million shimmering lights, enhancing the natural beauty of the park's gardens, waterfalls and ponds with holiday displays the whole family will love. muskogeeparks.org
When: Ongoing (Closed Christmas Day)
Where: Tulsa Zoo, 6421 E. 36th St. N.
Tulsa Zoo is always worth a visit! And with several indoor buildings, even if the weather is a little frosty, you can stay nice and warm.
When: November 25-January 8
Where: BOK Center, 200 S. Denver Ave.
Enjoy skating beneath the Tulsa skyline and other festive fun!
When: November 11-January 2 (See website for schedule)
Where: Broken Arrow Rose District
Can't get enough skating? Check out the ice rink in Broken Arrow – and spend time shopping through the unique Rose District businesses as well!
When: December 9-23, various times (See schedule here)
Where: Tulsa PAC, 110 E. 2nd St.
Robert Odle and Richard Averill's musical adaptation of Charles Dickens' beloved novella about the joy of giving has been a Tulsa tradition for more than 40 years. It's a heartwarming story about Scrooge, a lonely humbug who is given the rare chance to change his life and find his heart.
When: Ongoing
Where: 3123 S. Riverside
Stay warm and explore science through fun, hands-on activities!
When: December 22 and 23, 7:05 p.m.
Where: BOK Center, 200 S. Denver Ave.
The Tulsa Oilers are playing hockey against the Allen Americans!
When: Ongoing
Where: Various Locations
Stock up on some Winter Break reading material, perfect for road trips or cozy evenings. Check out something to read aloud as a family! It's free to visit the library, and with twenty-four locations in the Tulsa area, there's certain to be a branch near you! Don't have a library card? Apply now at tulsalibrary.org/get-a-library-card.
When: Ongoing
Where: Various Locations
If the weather gets frosty, but you still need to expend some energy, check out our list of Indoor Places to Play! You'll find gaming options, bowling, skating and more!
When: Select nights, November 25 – December 24, 2022
Where: Philbrook Museum, 2727 S. Rockford Rd.
Philbrook Festival returns with all of your favorites: thousands of holiday lights and a spectacular musical light show, holiday shopping, the LEGO Village, visits with Santa, and more. Festival Nights are special ticketed event nights and require advance, timed tickets.
When: December 21, 2-4 p.m.
Where: Maxwell Park Library, 1313 N. Canton Ave.
The whole family is welcome to join us for a come-and-go afternoon of crafting.
When: December 22 and 29, 2-3 p.m.
Where: Ray Harral Nature Center, 7101 S. 3rd St., Broken Arrow
Join for craft time every Thursday between 2-3pm! Projects vary by season but are always fun and educational! No need to plan ahead, you may drop-in to participate. All supplies will be provided. Bring your creativity and have some fun!
When: December 26, 6-8 p.m.
Where: Rudisill Regional Library, 1520 N. Hartford Ave.
Join the African American Resource Center for a brief explanation of the history and purpose of Kwanzaa alongside cultural expressions by members of the Tulsa community and an exploration of how the seven guiding principles of Kwanzaa can show up in our lives. For all ages.
When: December 30, Doors open at 6:30 p.m., the movie starts at 7 p.m.
Where: Will Rogers Memorial Museum, 1720 W. Will Rogers Blvd., Claremore
Enjoy Movie Night in the newly renovated Will Rogers Theatre for a fun night of classic movies. This month's feature is Meet Me in Saint Louis, starring Will Rogers. Admission is FREE and there is FREE Popcorn and water thank to the Bank of Commerce.
When: December 31, 11 a.m.-12:15 p.m.
Where: Herman and Kate Kaiser Library, 5202 S. Hudson Ave.
For the young and young at heart, Tulsa City-County Library will celebrate the new year at a reasonable hour: noon! There will be activities, games, songs and a new year countdown. For all ages.