Why Elsing Museum Rocks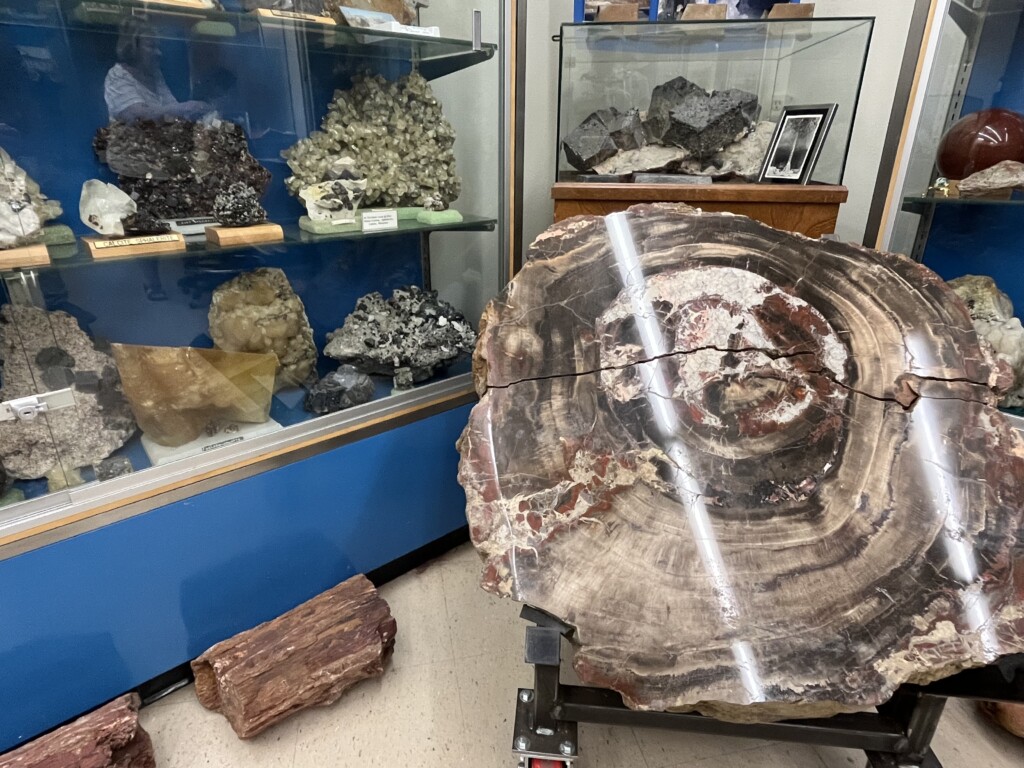 I always enjoy finding places I didn't know existed. Somehow, until recently, I didn't know about a free museum right here in Tulsa that holds some fascinating geological treasures. If you haven't heard of Elsing Museum located at Oral Roberts University, I'd love to introduce you! It boasts an impressive collection for all earth science enthusiasts.
My daughter, Isabelle, has expressed an interest in geology for several years now so this place was a great find. Individuals and groups walk through with a tour guide. Our guide, Raja, shared some fun facts throughout the museum's three rooms that kept Isabelle, my mom, and I entertained. I've read up on rocks and minerals thanks to Isabelle, but our visit gave me an entirely new perspective on their uniqueness.
The museum provides hands-on opportunities, allowing Isabelle to touch petrified dinosaur poop (yep!) and wood, among other things. She also loved seeing items on display close and at her level. I suggest Elsing Museum for ages 6 and up. I will be taking our sophomore, Kieren, back when he has time because I think he would certainly enjoy it. The tour took us about 45 minutes to an hour.
Though tempting, I won't share every amazing thing at Elsing Museum because it would spoil the surprises there. If you plan to go, check out the parking map on their website. Elsing Museum is located in the graduate studies building, downstairs. If the doors are locked, call 918.495.6220 and a tour guide will come and meet you.
From the careful selection of items to the dedicated tour guides, I'd say Elsing Museum rocks. Pun definitely intended. People still donate rare and awe-inspiring items to the museum to continue its momentum.
I'll leave you with a few fun facts about the founder. Elsing Museum is named for Willard Elsing. Born in 1911, he started collecting rocks and minerals in junior high school and by the 1930s had opened his own rock shop on Route 66 in Joplin. His collection grew over the years and gained worldwide attention. Elsing donated ninety percent of his collection to ORU in 1974.
---