What's on Your Vacation Playlist?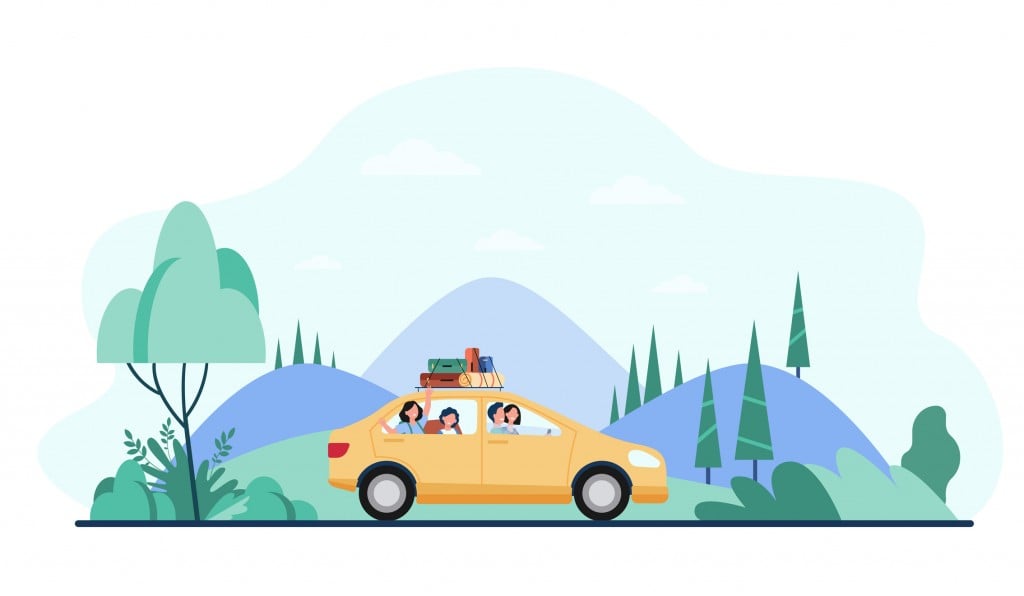 It's that time again. Some of you may actually be going on vacation with your families after a year of lockdown. If you're like our family, we always had some music on – whether it was background music to clean the house or mix tapes for a road trip (yes, I said mix tapes – we're that old). I'll share some of my kids' favorites from ancient times, which are timeless and now make me cry when I listen to them. You might want to look these up on YouTube to create your own vacation playlist.
I'll start with an all-season favorite. The collaboration of Carole King and Maurice Sendak on the song "Chicken Soup With Rice" is a fun sing-a-long song – and a great way to teach kids the months of the year. In the song, every month is a good month for chicken soup. For example, here are the lyrics for January and February:
January
In January it's so nice
While slipping on the sliding ice
To sip hot chicken soup with rice
Sipping once, sipping twice
Sipping chicken soup with rice
February
In February it will be
My snowman's anniversary
With cake for him and soup for me!
Happy once, happy twice
Happy chicken soup with rice
ETC.
One of my favorites was "The Laundry" by the Roches from their children's album. It takes a simple, mundane thing like doing laundry with your mom and elevates it to an unexpectedly fun activity because the mom and the child are doing it together. I love this song. If you don't know it, here are the lyrics:
Time to do the laundry
Search your room for any dirty clothes
This week's load is really smelly
You might want to put a clothespin on your nose
I check underneath the bed and dresser
For fallen change
While mom rubs the detergent into
The grubby stains
Put the pile in the purple laundry bag that dad
Gave mom for her birthday years ago
Even though that bag is full of holes
mama lifts it up and just like santa claus
Goes out the door
I'm the helping elf I pick up socks and underwear
That might have fallen on the floor
Down the stairs to the sidewalk 'round the corner
And we're there
To our very own favorite laundromat
Where they like us 'cause we keep coming back
the laundry, mom and me
Tweedledum and tweedle dee dee
It's always much more fun
Than we think it's gonna be
I get to put the quarters in the washers
And the dryers too
Instead of waiting there we go do other chores
We simply have to do
and when it's done we never fold the clean clothes
At the laundromat
We bring the whole thing back home
Where we fold in peace
Together all alone
the laundry, mom and me
Tweedledum and tweedle dee dee
It's always much more fun
Than we think it's gonna be
When our daughter Anna was a baby, she would immediately fall asleep to "Morningtown Ride." You could play the original by The Seekers, but she preferred the Sesame Street version, sung by tenor crooner Bob McGrath — with a little help from Bert and Ernie. That soothing lullaby could save many a trip. McGrath, as Bob Johnson, was one of the few human characters on Sesame Street. His stint ended in 2016. Side note: I had the pleasure of interviewing Mr. McGrath years ago when he was in Tulsa for a concert. He was lovely. I do remember one piece of advice that he gave parents was that too much television wasn't good for kids' development (this was pre-multiple screens), even though he made his living on the small screen.
Like many of you, my husband and I play the music we like and, as a result our kids could probably sing along to U2, Bruce Springsteen, Elvis Costello, Blondie, Tom Petty, Clash, Squeeze or any number of tunes from back in the day. My son at age 4 took a liking to The Fine Young Cannibals, in particular the song "She Drives Me Crazy." He had a little Fisher-Price tape player with his own Fine Young Cannibals tape that he took to Colorado one summer. "She Drives Me Crazy" sounds especially loud reverberating through a silent forest. The tape player met an unfortunate demise in a creek when my son dropped it into the water – while "She Drives Me Crazy" was playing. He was not happy.
There have been unfortunate CDs of rock songs reimagined as lullabies. I don't know. It's not my thing, but if you enjoy "Sweet Child of Mine" as a gentle lullaby or a nursery friendly rendition of Aerosmith hits, there are plenty of choices in that genre.
For your vacation playlist, you could go for the singer/songwriters who actually wrote lullabies for their children or whose songs are naturally as soothing as a warm baby blanket. I'm thinking John Lennon's "Beautiful Boy," "Three Little Birds" by Bob Marley or James Taylor's waltzing "Sweet Baby James."
Of course, there are plenty of kid-like songs that aren't really for kids. "I'm Stickin' with You" by the Velvet Underground from the Juno soundtrack is a fun one that won't put adults' teeth on edge. This was after my kids' time as littles, but, hey, it's the Velvet Underground.
My kids are adults now, but we still share music. One daughter likes to send us a songs every now and then that she thinks we'll like. Music can make any road trip more fun. What's on your family vacation playlist?
---