#TulsaTriumphs
A look at Tulsa's Greenwood District and upcoming Tulsa Race Massacre Centennial events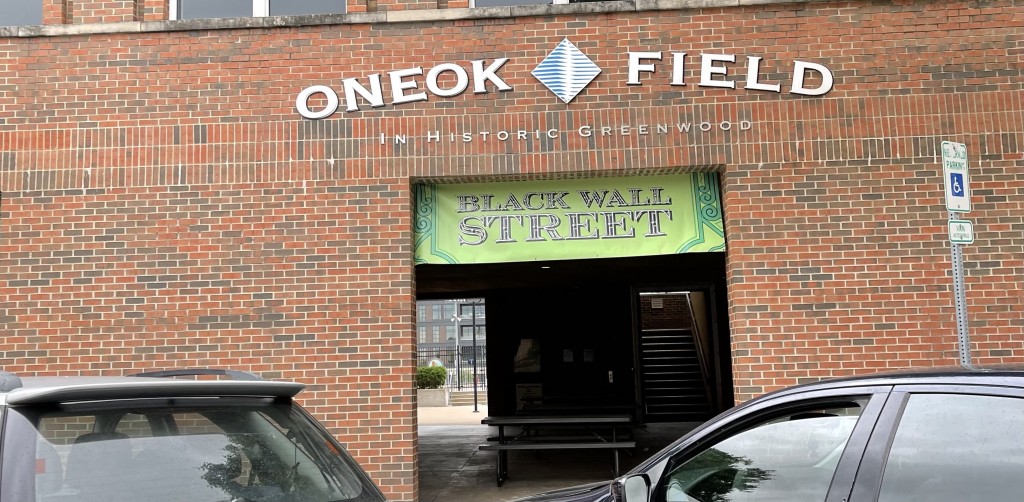 I'm very excited about the non-profit that I am involved with this week, also humbled. The tragedy of the 1921 Tulsa Race Massacre is beyond words, yet I'll do my best to write about it. I will paint you a picture of what I see and feel, and next week I will include actual pictures and videos of the 1921 Remember and Rise Centennial Remembrance event at ONEOK Field. Tickets were released last week, and all 6,000 were gone in less than 30 minutes. I'm grateful to the Centennial Commission for allowing me 2 press passes to cover the event. I will be going live on my Facebook page at noon Monday, May 31. The event begins at noon and will go till about 4:00 pm. Tickets for the event were free, however, requiring a ticket is one way to keep the situation at the gate safe and orderly.
Here is the website for the week's events:
The Kinsey African American Art & History Collection
There are many things happening around town, including an art exhibit highlighting one of the most prestigious collections of African American art and history at The Boathouse at Gathering Place and Greenwood Cultural Center. It is on display now till the end of June.
Here is the link for more information:
There are many new stores to enjoy in the Greenwood District, and with all the new construction going on around there it seems there will be many more. If you've not been there for a minute, here's a picture of the blocked off streets at Archer and Greenwood. I took these pictures yesterday:
I am anxious to visit all the new shops in the Greenwood District. I've been to Fat Guys Burgers years ago before a Tulsa Drillers game, and I totally recommend the "Return of the Mac" with grilled steak at Lefty's at Greenwood! I'm looking forward to a popsicle at Frios and a walk-through Silhouette Sneakers & Art. Yes, a shoe store but much more: fashion, art, community, and culture converge.
Here is the Fat Guys website, the Thunder Burger is a YES! And Tulsa Drillers' (#HornsbyRocks) Facebook page, Frios website, and Silhouette Facebook page:
100 years after the man-made catastrophe in Black Wall Street, there will be a monumental service commemorating those shameful days in Tulsa. As painful as is to hear the descriptions of what happened, I'm hopeful the music and words from the distinguished guests that will come into our city next week will help not only educate but help heal. Musical icon John Legend will address and entertain the crowd at ONEOK Field Monday, May 31, along with insightful and inspiring words from voting rights activist Stacey Abrams, and President Joe Biden.
Tulsa will be in the worldwide spotlight. It's our time to show the world that things can change.