Touring the USA BMX Headquarters and Enjoying a Snow Day!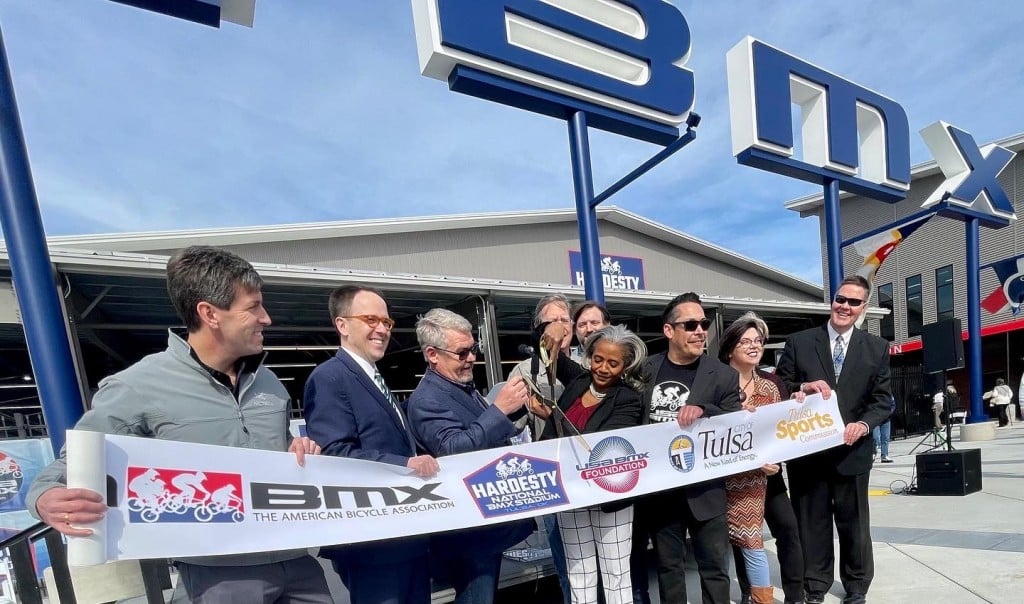 Last week, my son and I attended the ribbon cutting at the headquarters for BMX. It is a great facility and something the City of Tulsa should be very proud and excited to have. I encourage you to visit the site, whether you have kids or not, located just north of downtown. It's a 23-million-dollar facility that is expected to see 100,000 visitors in the first five years. It is free for anyone to be a spectator and yes, they will have open days where anyone can bring their bike and ride on the track. Below is a video I did on the grand opening day, and here is their website: www.USABMX.com
Snow Day
Sunny and warm one day, cloudy and ice the next. Winters in Tulsa. Is this a side effect of global warming? I've been in Tulsa for 17 years and do not remember the temperatures swinging so wildly as often as they do now. I love the changes in seasons, but the changes of "seasons within seasons" is something different to deal with. Regardless, it's super exciting to be the parent and tell the child they do not have school because of the weather. I even let my 12-year-old son experience the joy. We were both in the living room when I got the text from my daughter's school that they were not only canceled the next day, but got a snow day, meaning no distant learning, just a fun play day!
My 8-year-old daughter was feeling a bit "blue," so I knew this would cheer her up. And I also knew my son would love to be the one to do the cheering, since we had both been trying to make her feel better, to no avail. He went back in my bedroom, where she was laying on my bed, and I could hear some excited whispering. Then seconds later, my little girl had sprung up out of bed and was back to her old bouncing, smiling, cheerful self! She came running and screaming for joy into the living room. And my son walked out with a super proud look on his face that he had finally been the one to "crack the code" and make his sister feel better.
We all had so much fun. We started a fire in the fireplace, made french toast, and I played some Christmas music on our Alexa because, why not? That's the kind of feeling we had! It was too cold to do much outside, and the "snow" was more like hard, frozen cotton candy, so it was not good to play in. We could not make snow angels, snowballs, or snowmen. It was even too cold (for me) to go sledding, so we stayed in and enjoyed each other's company. That is, until we all retreated to our collective electronic devices and chilled out.
What did you do during our ice-covered winter wonderland? I know many of you had to still make it to work, and I applaud you for helping keep things rolling along while the rest of us hunkered down at home. I'd love to see pictures of your ice activities. I have a video of me feeding the birds and squirrels below:
See You at the Movies!
I am hoping and praying out daily Covid-19 new cases continue to drop. It has been pretty up and down, but I hope we can begin our new normal soon. One of my favorite things to do is go to the movies, so I have partnered with Circle Cinema to bring you some movie reviews. My first movie in a LOOOOONG time will be tonight. I'm a huge Dave Grohl and Foo Fighters fan, so I am excited to see their new comedy/horror movie, Studio 666.
Here is the link to Circle Cinema's website, if you'd like to meet me at a movie let me know! Please support this local, non-profit independent movie house. It's a Tulsa Treasure! #TulsaRocks
---