This is Childhood Obesity Month
(Did they put it right before Halloween on purpose?)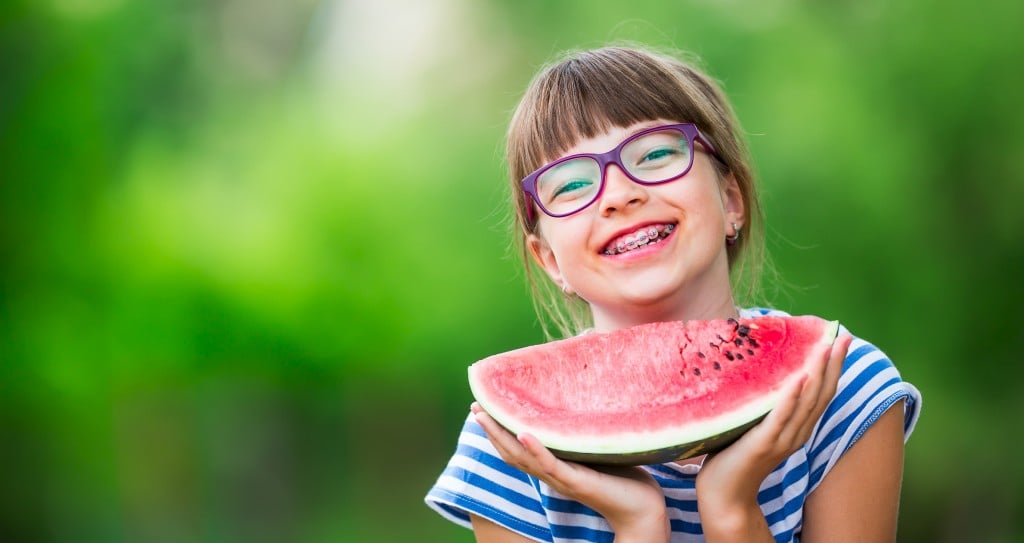 Many years ago, I went to a talk by Barbara Coloroso, an international bestselling author and child development expert. She was doing a presentation on her theory of Inner Discipline. I also had the good fortune to interview her. The reason I bring this up is that one of the parents at the presentation raised her hand and asked this question: "My preschooler won't eat anything except McDonald's Chicken Nuggets. How can I get her to eat other foods?" I don't remember much else about that presentation, but I will always remember that question.
Now, my children have eaten more than their share of chicken nuggets over the years, so I hate to judge, but my kids weren't driving themselves through the McDonald's drive-thru. I wanted to ask that mom how her preschooler was getting these chicken nuggets every day.
I understand picky eaters. My son went through a time where he didn't eat meat, not for any ethical or health reasons, but because he just didn't like the idea of eating something from an animal. Although he did eat chicken nuggets, but he probably didn't realize that was meat.
It's a confusing world out there. Packaging and marketing will tell us that a product is the most nutrient-packed, natural, organic food we can buy, but packaging can be deceiving. Fruit juice, for example, shouldn't be given to children before age 1, according to the AAP, and limited for older children, especially those who are overweight. Juices, sugary sodas, sports drinks and energy drinks often have large amounts of added sugar. A 12-oz. soda has the equivalent of 10 packets of sugar – more than three glazed donuts. If you're giving your kids soft drinks, imagine them downing a large amount of straight sugar.
One thing that is not confusing is that parents can control what their kids eat. And, we can help them develop healthy eating and exercise habits.
If you need help, the Shape Your Future Oklahoma website has recipes, activities, tips and information to help you and your family develop and maintain a healthy lifestyle. I like the information because it's easy, simple to navigate and you can find activities and recipes that fit your lifestyle.
For example, if you think you're too busy to fit exercise into your day, you can find ways to sneak it in at home and at the office. There are also some family activities to get everyone moving. Adults should aim for 30 minutes of physical activity a day, while kids should have 60.
I love to cook, so I've tried some of the recipes on the site, and found them to be tasty and quick. If you're trying to save money (who isn't?), there are some great money-saving recipes as well. It only takes 20 minutes to make One-Pot Lemon Herb Chicken, or Ramen Teriyaki Bowl with Veggies.
In the Healthy Living 101 section of shapeyourfutureok.com, you'll find a section on talking to kids of every age about obesity. According to the site, over one-third of kids ages 10-17 in Oklahoma are obese, which sets them up for health problems such as diabetes, high cholesterol, fatty liver disease and sleep apnea. Obese children are also more likely to become obese adults and suffer premature death from chronic disease.
If you are concerned about your child's weight, talk to your doctor, and then make a commitment to take steps to create a healthy lifestyle.
I know. When those kids are begging for a bag of French fries washed down with sugar water followed by Little Debbie's or Sour Patch Kids, it can be tough to stand strong. But it's worth it. Healthy food is not bad food. Find a few recipes that you really like and cook with your kids. Enjoy doing activities together – make healthy living a family project. It's one thing that you can control in this COVID world. You will feel better mentally and physically – and we could all use that these days!
---