The Slower Side of Coronavirus Quarantining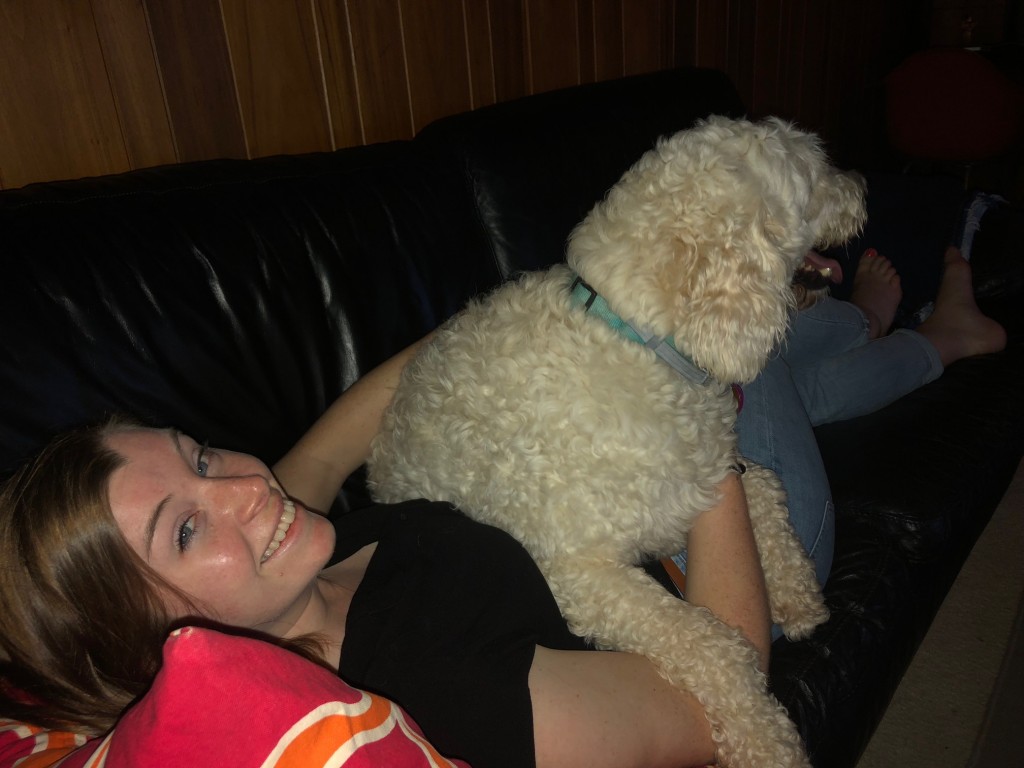 An unexpectedly pleasant happenstance of the novel coronavirus quarantine was that my adult daughter came home for spring break from the University of Illinois where she is a graduate student, and ended up staying more than a month. She left yesterday. It was a bittersweet time for me and my husband because we both realized that this wildly unimaginable anomaly of a worldwide pandemic gave us the gift of spending long, slowly unfolding days with our youngest daughter.
With no choices to make about where to go or what to do, our time fell into its own rhythm. The days of tip-toeing around to avoid waking a sleeping baby or toddler are part of parenting lore. You never really forget the bone-tired weariness. Having our adult daughter home, however, was the opposite. We tried to wake her up. My husband and I are fortunate to be able to go to our offices, so we made a point of being as noisy as possible before we left, so our daughter would wake up and have coffee with us. We loved our morning conversation. She hooked me on doing the crossword puzzle in the paper.
At the end of the day, I would get home before my husband. While my daughter and I walked the dog around the neighborhood, she would tell me about the classes she was teaching online and how the students were doing. I told her about my day. Then the conversation would veer to other topics as they do when you have the luxury of time and face-to-face connection.
On one of the walks, she said, "Do you smell that?" and I said, "What? Someone must be drying some clothes." The smell was the faint perfume of a dryer vent.
"No. That's not what I mean," she said. "It smells like my childhood. That's how I remember our neighborhood smelling."
I suddenly thought about my own childhood, and how it was for me going back home, walking roads where I had ridden my bike, seeing houses built in fields where the neighborhood kids used to play softball. It hit me that this neighborhood, these streets that we walked every afternoon, were my daughter's childhood.
E.B. White has a lovely essay called "Once More to the Lake" that I remember reading in college. For some reason, I still remember the essay, even though I had not experienced the "dual existence" that White wrote about. If you haven't read the essay, White writes about taking his son to a lake in Maine where his own father used to take him every summer. He has the sensation of being his son and himself at the same time. He experiences his mortality and the passing of time as well as the continuous presence of time – the past, present and future as one.
At that moment, walking with my daughter, I felt that dual existence. I also felt, in a very visceral way, maybe for the first time, my daughter's separateness, how she has her own memories and experiences that are interwoven with mine, but at the same time entirely different.
The day before she left, we planted flowers in the backyard. The lettuce seeds that we planted when she arrived were already giving us enough for salads. As I hugged her at the airport, I was grateful that the pandemic gave me time with my daughter that I probably will never have again. Having children, like growing a garden, requires us to understand that, while we have limited control over circumstances, we also have the expectation of beauty, goodness and hope for the future.
---