The Real American Idols: A Tour of Colonial Williamsburg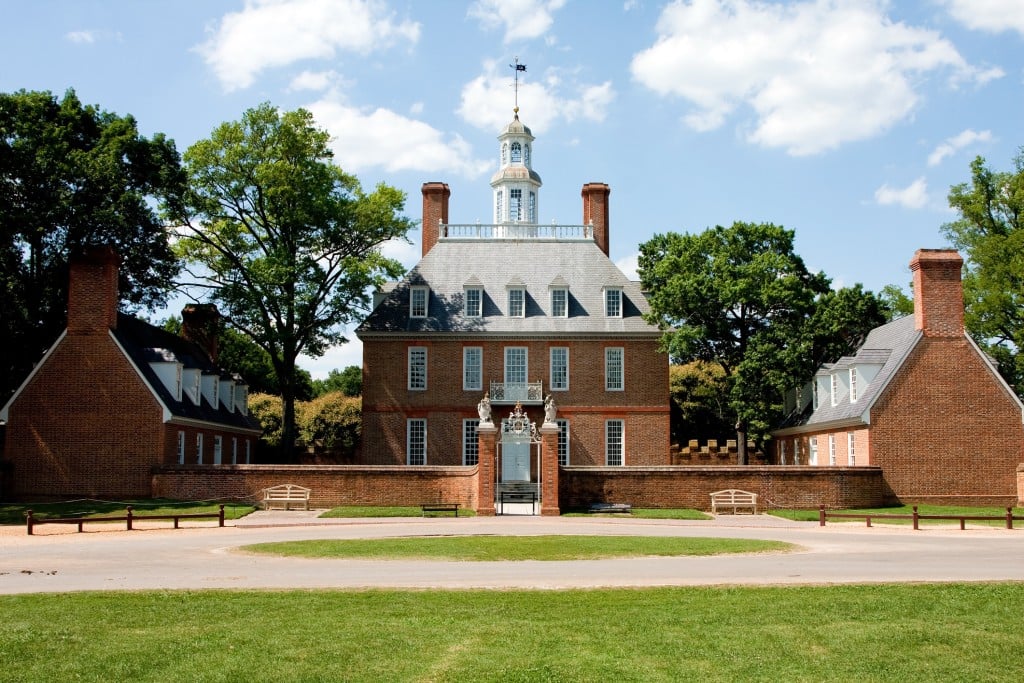 The American Idol tour has families scrambling to see Carrie Underwood, Clay Akin and David Cook. And, admittedly, they put on a good show. But other American Idols worthy of our travel time are historically significant people like George Washington, Thomas Jefferson and Patrick Henry – to name a few. These famous folks come to life at our nation's largest living museum – Colonial Williamsburg in Virginia.
This historical attraction beautifully brings back the memorable moments of our founding fathers' efforts to establish independence and freedom for the colonies during the 18th century.
Colonial Williamsburg is a family resort, with historic landmarks, re-enactments of daily life within the colony, and numerous exhibits, programs and professionally guided tours.
The Creation of Colonial Williamsburg
For most of the 18th century, Williamsburg was a seat of power, the capital of Virginia and England's largest North American mainland colony. The city was bustling with extraordinary and ordinary people who struggled for liberty and justice.
In the 1920s, wealthy philanthropist John D. Rockefeller, Jr. sought to preserve this historic area and channeled nearly $70 million into the project. He wanted "the future to learn from the past."
Today, this cultural icon offers "programming that portrays 18th-century Williamsburg during the 1774-1781 period, considered to be the critical formative years of the Republic," according to the Colonial Williamsburg Foundation.
What To Do
Williamsburg offers families many ways to experience slices of colonial life.
Upon arrival, we stopped at the Visitors Center to watch an educational introductory film. Which is worth your time. We then purchased deluxe admission passes, which gave us access to the Governor's Palace, merchant shops, and government buildings. There are 88 original buildings and hundreds of other homes on-site.
We splurged by taking a carriage ride, which was well worth the extra money. And, we tried to take advantage of as many kids' programs as possible. (For older kids, don't miss the guided evening ghost tour.)
While strolling along the cobblestone streets, we witnessed dramatizations of historical events such as a reading of the Declaration of Independence at the Capitol Building, heard the sounds of the fifes and drums, and learned from the trade people who were hard at work, making tools, crafting wigs and weaving baskets. All of the interpreters, dressed in colonial garb, charmed us with their knowledge of their trade and news of their time.

When to Go
Colonial Williamsburg is open year-round. We have been in both spring and summer and found that springtime, when cherry blossoms bloom, is more pleasant weather-wise. The Christmas season is also popular, when candles glow in the windows and crooners sing Christmas carols on street corners.
Where to Stay
Lodging choices are many—-both on and off property. For total immersion, we stayed on the 301-acre grounds.
There are several properties, including the elegant Williamsburg Inn, the newly renovated Williamsburg Lodge, the family-oriented Williamsburg Woodlands Hotel and Suites and the more economic Governor's Inn.
We weighed the unique advantages of staying in one of the authentic colonial houses located right in the main historic area along or just off of Duke of Gloucester Street (the "Main Street" of the city).
We lodged comfortably at the Brick House Shop, a darling two-story, period-style guest home consisting of two bedrooms, two full bathrooms and a common living room. We were a step away from all the action on Duke of Gloucester Street and could pop in an out with great convenience.
Within walking distance, we had access to several splendid pools, bike rentals and even spa services. During sightseeing breaks, we swam and gave the kids some free time to play.

Where To Dine
The smell of fresh baked gastronomical delights such as cornbread and ginger cookies permeates the air. We bought several treats at the village bake shop, which serves these and many other 18th century goodies.
To get a real taste for dining among 18th century people, we ate at one of the lantern-lit taverns. In authentic surroundings, wait staff donned colonial costumes and various interpreters entertained us. Shield's Tavern does not require a reservation, but Christiana Campbell's or King's Arms Tavern do (sometimes several days in advance).
Why Colonial Williamsburg is Worth It
Our founding fathers gave us a free and independent nation–real American Idols. Shouldn't they be idolized by our children, who are too often exposed to TV and not enough to history books? What better way to teach them than to provide an eyewitness account of American history!