It's Not Just Play: The Power of Theater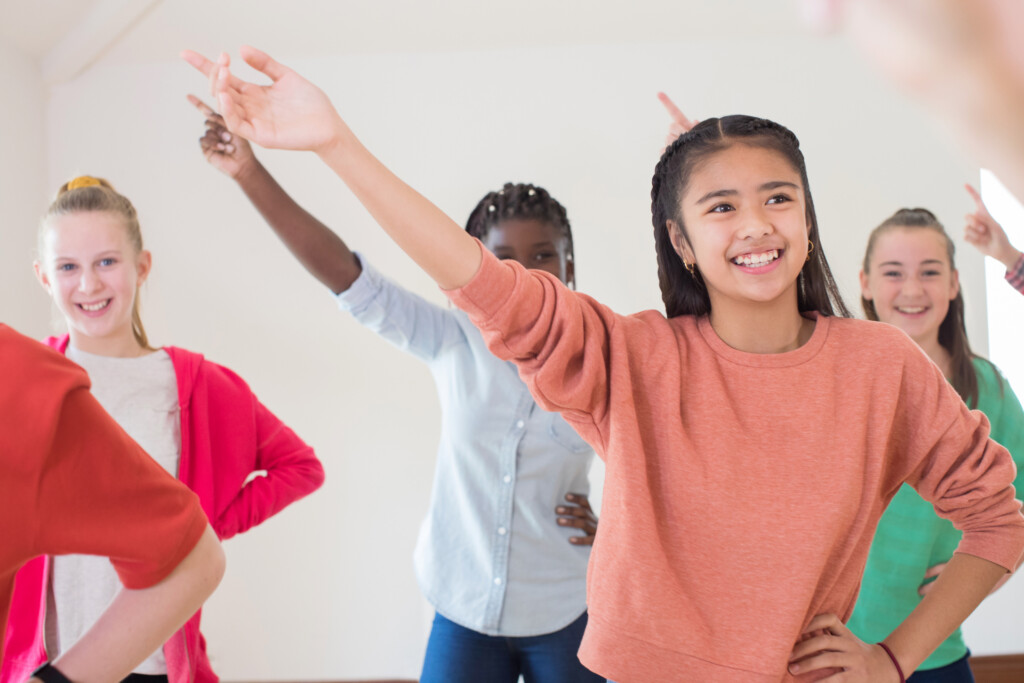 The middle and high school years are all about growth. There's the literal and quite obvious transformation of bodies, and the more internal, but equally significant, emotional and psychological growth. It's all about figuring out who you are and who you want to be. While there are many paths to take on that journey, finding yourself through theater is a route with a surprising number of lifelong benefits.
"In theater, I learned that I could be anything I wanted," says Mary Sawyer, a 2015 graduate of Tulsa's Edison Preparatory School. "I learned that life is acting. I acted like a good student, and so I was, and I made good grades because of it. I acted like a confident young adult, and so I was a confident young adult. I acted like a successful young professional, and by god, I became one."
Building Confidence
Sawyer, who is currently working towards her doctorate in Health Care Administration from Oklahoma State University, works as a project manager with OSU, while doing health care consulting on the side. In addition to the public speaking skills she polished in theater class and uses regularly in both her job and her volunteer work as a member of Tulsa's Downtown Rotary Club, Sawyer is grateful for the confidence she gained as a theater student.
"I use my theater background every day," she notes. "The confidence and ability to be a chameleon in so many varied situations has helped me to network and build my career."
Just as the majority of high school athletes don't turn pro, most theater students don't end up on Broadway or in Hollywood. Like Sawyer, however, the talents they discovered and the skills they honed in class and on stage, transfer to their diverse career choices.
Skills that Translate to the Courtroom
Katherine Victor was one of Sawyer's classmates who participated in theater from a very young age. These days, you'll find Victor in a Denver suburb where she works as a prosecutor after graduating with a law degree from the University of Colorado.
"Participating in theater shaped who I am in the courtroom. Presenting a case to a jury requires a sort of performance much like a play," she says. "Not only did theater help me become an excellent orator, it helped me refine quick thinking on my feet. While on stage, one might reel to remember a dropped line. While in trial, one must always be prepared to respond to the unexpected. Theater was an integral part to my development as a litigator."
Victor's high school drama skills help in other ways as well.
"Being on stage, an audience of eyes trained on me, forced me to hyper-analyze my facial expressions and my body language," she says. "This has helped me with nervous tics such as fidgeting while in front of a judge or jury."
Additional Benefits of Theater
In addition to self-confidence and public speaking skills, theater education teaches and supports a number of attributes that help adolescents grow into happier, healthier adults. Acting in roles from different situations, time periods and cultures promotes compassion, empathy and tolerance. Working with other students to produce a play requires collaboration, cooperation and problem solving. Rehearsing and performing in front of other students doesn't happen without first developing a certain amount of trust, and even friendship. The act of memorizing and delivering lines hones concentration and communication skills.
The practical, tangible benefits of participating in high school theater are diverse and numerous. However, for most students, the biggest benefit is the community itself.
"I would never have made or gotten as close to what have become lifelong friends if it were not for being in theater," Sawyer says. "Being a theater student also allowed me to get closer to students that were involved in things that I was not – like band or dance."
Victor would agree.
"Not only has theater helped me as a prosecutor, it was a great source of safety and community during my high school years," she says. "Not only did I forge strong friendships, the theater department created a safe space to be myself in high school. I wasn't ridiculed in the black box for being queer; no one batted an eye at my loud, animated voice. For many, high school is an unwelcoming place, but the theater department was always a safe haven for me."
Julie Wenger Watson is a freelance writer who's worked in all aspects of music promotion. She's also Co-Director of "Live From Cain's," a public radio show pilot.
---