The post-pandemic literacy crisis: 5 easy ways to help
sponsored by Reading Partners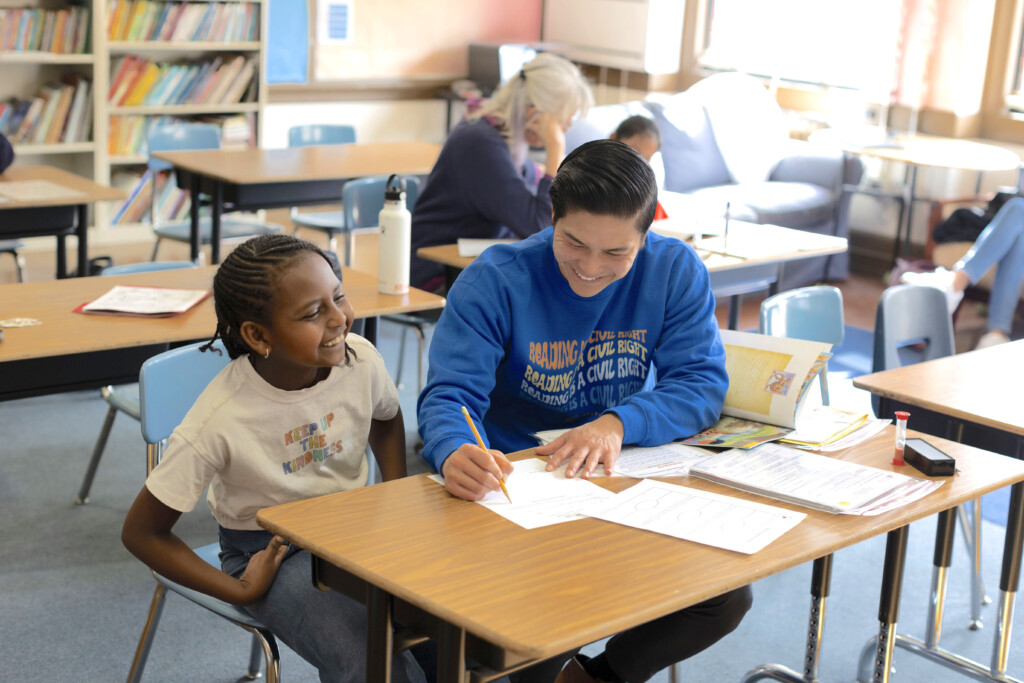 Currently, only about 30% of local 3rd graders read at grade level. Given the educational disruptions of the pandemic and insufficient funding for public schools, we are facing a literacy crisis. From PreK through grade 3, students learn to read; beyond grade 3, they read to learn; therefore, 3rd graders who are proficient readers are much more likely to learn, earn good grades, graduate, attend college or technical training, participate in the workforce, and contribute to the community.
How can you help?
1. Read to children
When you read to a child, you connect books with love and attention and also nurture language acquisition, build vocabulary, stimulate imagination, and share knowledge.
2. Get caught reading
When children see adults reading, they learn that reading is important, universal, and fun.
3. Volunteer
Most schools welcome visitors to read to students while others work collaboratively with organizations like Reading Partners to provide one-on-one, literacy tutoring.
4. Vote
Support literacy by voting for leaders and policies that increase education funding, encourage teachers, and prioritize literacy.
5. Donate
Give generously to organizations that support childhood literacy.
If the entire community aligns to support literacy, both students and our region will enjoy a brighter future.
Visit readingpartners.org or call (918) 949-1979 to get started.