Stop the Madness!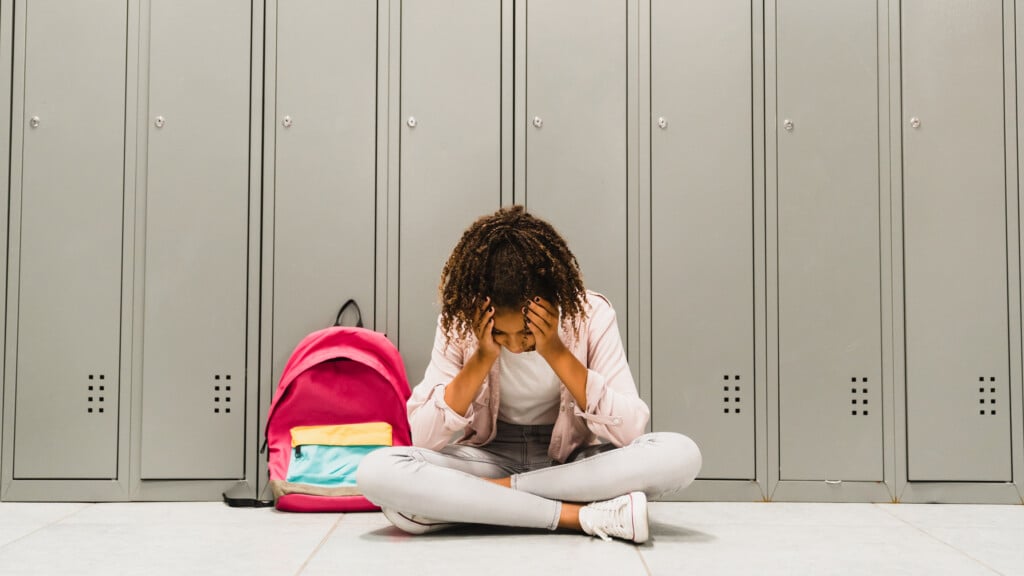 My husband and I were visiting relatives in the Dallas area over the weekend. My sister-in-law, whose daughter has two young children, was telling me about the older child starting kindergarten at her local public school. We engaged in the usual chitchat about how she liked school and what she was doing. And then there was the comment that has become too normal: "I'm worried about school shootings."
My first response was to say, "Oh, I'm sure she'll be fine. That's so unlikely…" Then my brain exploded. I don't know that that adorable little 5-year-old will be fine. I can't say that. School shootings happen every day in the United States. I didn't say it, but my niece will also have to start talking to her daughter about what to do if she's at a friend's house and sees a gun.
My next response was, "I can't even believe you have to worry about shootings at an elementary school! I can't believe that we're talking about it. What kind of society do we live in?"
We commiserated over living in a country where the #1 killer of children is guns, where policy makers put guns over the safety of children, as if we could do nothing about it. But we can. Why are we, as a country, making a choice to live like this?
Football Frenzy
Remember when going to a high school football game meant fun, innocent rivalry? Hanging out with friends? Enjoying the beginning of school and fall weather? These days, I wouldn't go to a high school game for fear that I might be shot. What do parents do? As your teen is going out the door, do you say, "Now, remember. When you get to the stadium, make sure you know where the exits are, and try to sit close to one in case of an active shooter."?
Just last week there was a shooting during the third quarter of the Choctaw High School vs. Del City High School football game.
At a Booker T. Washington High School game in Tulsa, a 16-year-old caused a stampede when he waved a gun around during the fourth quarter.
School just started! What next?
According to the K-12 School Shooting Database, there have been 11 shootings at U.S. high school football games this month.
If you are interested in learning more about violence and ways to combat it, visit The Violence Project, a nonprofit, nonpartisan research center dedicated to reducing mass shooting and violence in society by using data and analysis to improve public policy and practice.
Moms Demand Action is an organization that works to end gun violence by fighting for public safety measures to create a safe society.
Scary Elementary Schools
In the Union School District, Ellen Ochoa, Peters, Andersen and Moore elementary schools have been the target of violent threats because the librarian at Ochoa had the nerve to say that she wanted to teach kids to love reading and to be kind, using the term "woke agenda" sarcastically.
Our State Superintendent Ryan Walters, always on the lookout for "woke" agendas such as loving reading and being kind, retweeted a doctored tweet that Libs of TikTok put out about the librarian. Mr. Walters retweeted the fake video, even after knowing the video he was sending was altered. Of course, he included his own special message about rooting out anything "woke."
And guess what happened? Someone made a bomb threat against Ochoa (and later other schools) and threatened the librarian at her home, naming her home address. Of course, these threats of violence have terrified teachers and students. Many parents are keeping their children home from school. If Ryan Walters really cares about children and learning, he would quit the violent, divisive, mean-spirited rhetoric that he consistently levels at public schools and teachers and work to support them. He defends Moms for Liberty, which has been labeled an extremist organization by the Southern Poverty Law Center.
Children should not be afraid to go to school. They should be cheerful and happy, enjoying their first days of school. Teachers should be happily welcoming a new group of innocent children into their classrooms. Instead, children are afraid, parents are terrified and teachers are depressed. Their classrooms are half-empty. And what happens when kids stay home? Parents are losing money because they can't go to work.
Thank you for your support, Ryan Walters. (And, by the way, that's sarcasm).
This month, a wonderful literacy organization called Gaining Ground had planned a fundraiser. They provide high-interest books for children who don't have books at home. They encourage them to love reading, to have empathy. They are committed to lifelong learning, respect, inclusivity and understanding. TulsaKids was a media partner for their fundraiser. We believe in their mission and want to help. Unfortunately, because of the threats to their school and the school librarian, they had to call off the event. They put out a powerful statement, which I am posting below.
Here is the official Gaining Ground Statement.
Gaining Ground's Statement Against Hate
At Gaining Ground, we stand together with a heavy heart in response to the recent attacks on our public schools, which have profound implications for our children and community.
The ongoing disinformation and fear-mongering campaign against public schools and educators, reinforced by State Superintendent Ryan Walters, undermines the very foundation of our democracy. It has resulted in continuous threats that terrorize our public school students, parents, staff, and community. Public officials must recognize that their words have power; they can inadvertently call people to action in dangerous ways. Let us be unequivocal: These threats and intimidation have no place in our society. Our children are not political pawns. Our educators are not the enemy.
The trauma inflicted on our children by these threats is immeasurable. We must remember that our young learners need a safe environment to nurture growth socially and academically, and their sense of security is paramount. We cannot allow a climate of fear and intimidation to dictate their perception of the world around them. Our educators work tirelessly, even amid constant attacks, to create safe spaces for students daily.
We refuse to be governed by fear. Instead, we rise above the divisive rhetoric by staying true to our mission of promoting literature that helps build a more just and equitable world for all. Our unwavering stance against threats and intimidation is rooted in our conviction that dialogue, understanding, and unity are the only pathways to progress. We reject violent attempts to silence voices advocating for positive change and growth.
Our children are watching, learning from, and relying on us to create a world that values their dreams, aspirations, and emotional security. Now is the time for all of us to show up and stand up for our students and educators. Make no mistake, public education is under attack. If threats and attacks on educators and community members are left unchecked, it can normalize such behavior and embolden extremist elements. We call upon each of you to stand with us as we work towards a future free from fear and full of promise.
Call to Action:
Demand Accountability: We call on public officials and leaders of all parties to address the threats against educators and community members. Request that they publicly denounce such behavior and take appropriate actions to ensure safety and security.
Share the Facts: Combat misinformation by actively seeking and sharing accurate information. In times of uncertainty, spreading verified facts helps us make informed decisions as a community. This is part of a broader assault, perpetuated by extremist ideology, on public education, and educators are not to blame.
Share the Love: Our educators and families need you. Be a vocal, visible, and persistent advocate for them. Express your appreciation for the vital contributions to our community.
Stand Up Against Extremism: Let your voice be heard. Speak out against threats and intimidation that seek to undermine our community's unity. Silence only emboldens such behavior, so let us show we are united against fear and extremism. Refuse to let divisive ideologies take root in our community.
---