Stop Ruining Your Child's Christmas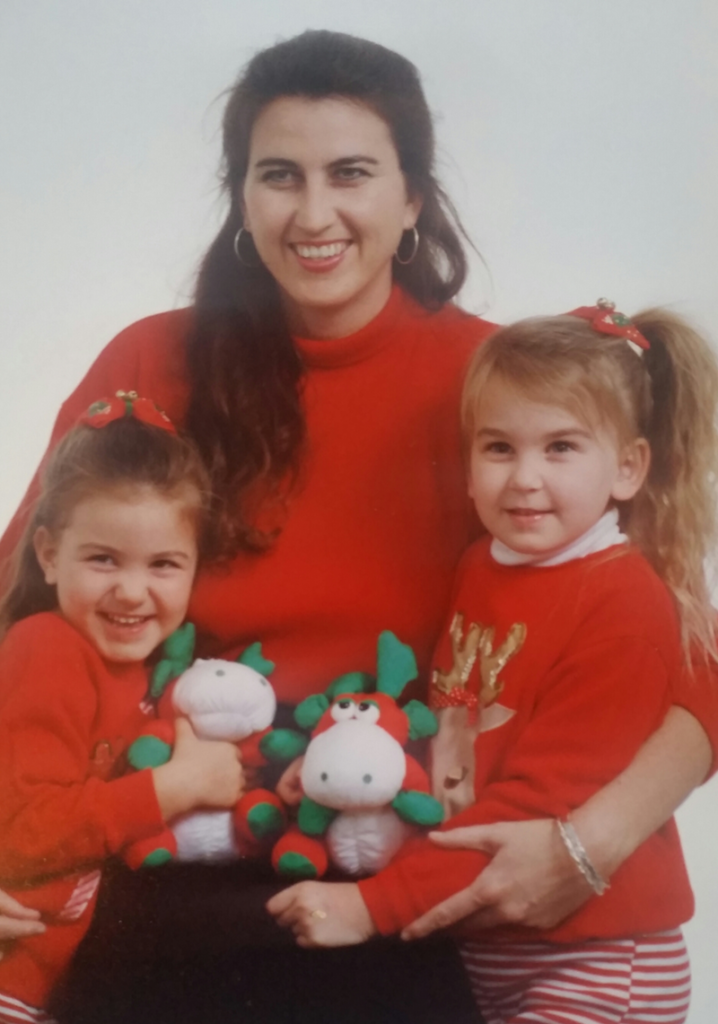 All I want for Christmas is my two front teeth, or maybe a box of Kleenex?! Seems like a strange item on a Christmas list but the year my oldest daughter was three she emphatically requested "my very own box of Kleenex!" Before you get out your own tissues and sniff in sympathy for my poor daughter being raised in such dire circumstances that she dreamed of Kleenex as the perfect item under the tree, rest assured, she was not that deprived. As a single mother of two young children, we had our financial challenges, but my daughters had everything they needed and a reasonable percentage of what they wanted. Yet as we counted off days on the Advent Calendar, Alexandra stuck with her story. A box of Kleenex remained the only item on her list.
My ex-husband and I had an amicable relationship and did the Christmas shopping together for our children. With our two-year-old and three-year-old safely at their grandparent's house, we headed for Toys R US and browsed the aisles packed with every toy a child could imagine.  As my ex enthusiastically filled the cart with toys and stuffed animals, I kept thinking of Alexandra's voice, so sweet and innocent, asking for Kleenex. Yet, I couldn't just give the kid Kleenex for Christmas, could I?!
I was raised in a family of four kids and not much money, yet I remember Christmas as being magical. My parents had a talent for making birthdays and holidays special without involving much in the way of material gifts. The magic was in the rituals and traditions. Decorating the tree was a family party; hot chocolate and Christmas songs accompanying the throwing of tinsel and the making of popcorn strings. In the month of December, we attended caroling parties, church services and spent hours reading and re-reading the same Christmas stories in Ideal Christmas magazines. My Dad created life size, painted wooden Snowman figures to represent each family member and proudly added them to the brightly, colorful holiday display in the front yard.  On Christmas Eve we sang carols, opened the traditional pajamas and set out cookies for Santa and carrots for the reindeer. In the morning, Santa left us underwear, socks, a few toys and a stocking full of hard candies, nuts and an orange. I remember being thrilled.
That Christmas morning, Alexandra's pile of gifts from Santa did include the requested box of Kleenex but it also included a ridiculous number of other gifts that distracted her from the joy of the Kleenex. I've often wondered if adults spoil the simple pleasures for children by always overdoing everything? Do we need the multitude of gifts to feel good about ourselves and assuage the guilt we may feel for not being the perfect family?  I know I felt inadequate in my attempts to re-create the magic of my childhood holidays. In an effort to compensate for our own issues, are we cheating our kids out of simple pleasures by attempting to buy happiness for them? If I could go back to Alexandra's third Christmas, would I be able to restrain myself and simply fulfill her singular wish? Can we let our kids have the simple, innocent joy of the box of Kleenex?