Snow Day Read-Alouds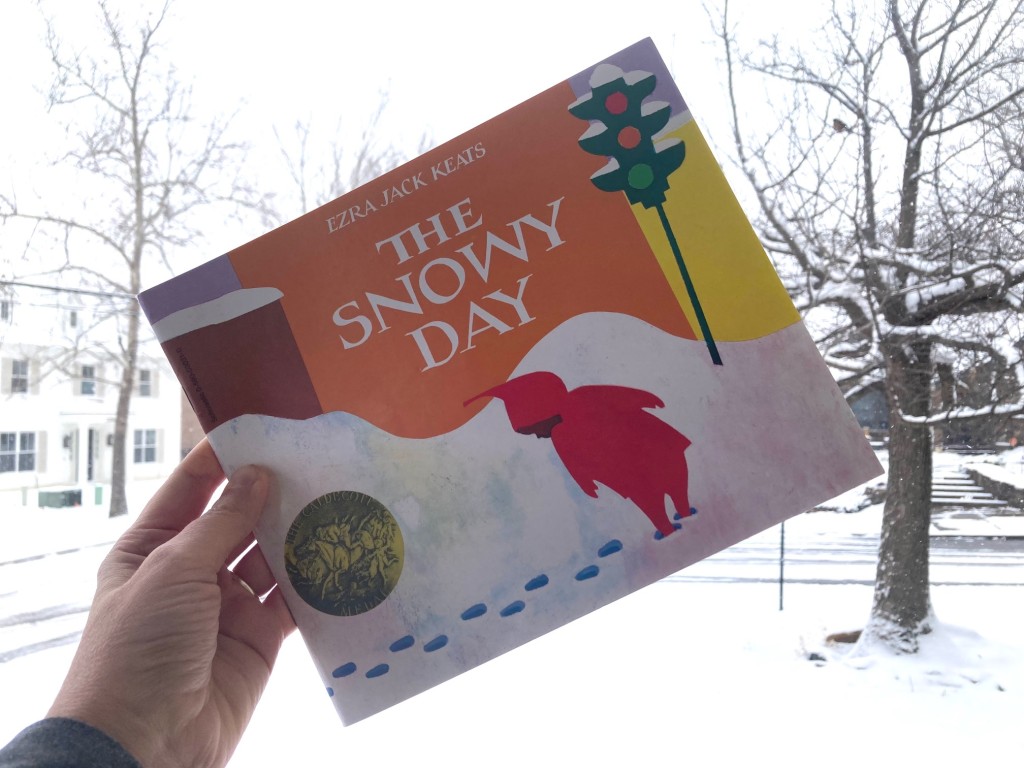 Despite school being in-session, I opted to keep Joss home today. The roads are looking dicey, and I don't trust my driving or car. Amazing how quickly things can change – when I first looked outdoors, the roads were clear and no snow was falling. I assumed the snow was done and just not as bad as predicted. Twenty minutes later – whoa! No, thank you. A while later, I saw a couple people share on Facebook that today is Ezra Jack Keats's birthday! If you don't know, he is the author of "The Snowy Day" – so, a very timely coincidence with our current conditions! I headed to YouTube to find a "The Snowy Day" read-aloud, and thought it would be fun to find some other snow day read-alouds as well.
Such a classic! Read TCCL librarian Laura Raphael's TulsaKids article about the importance of this book: tulsakids.com/windows-and-mirrors-the-legacy-of-the-snowy-day. Also, ezra-jack-keats.org has lots of Keats-inspired activities for kids, like these birthday party crafts.
Henry's family LOVES hockey. His mom even drives a Zamboni to work. But Henry wants to be a figure skater, not a hockey player!
A robin is concerned about the changing seasons, but realizes that winter is beautiful!
Henry loves yetis, but no one else believes they exist! So he sets out to find proof.
KidTimeStoryTime has a whole playlist for Winter read-alouds, so you may want to check out their channel.
Irene is determined to take a beautiful dress to the castle on behalf of her mother, the dressmaker, who is ill. The cruel wind does its best to stop her, but she persists. Gets a bit intense!
Based on Maurice Sendak's Little Bear books.
What are your favorite snow day books/videos? Let me know in the comments!
---