Six Reasons We Love St. Louis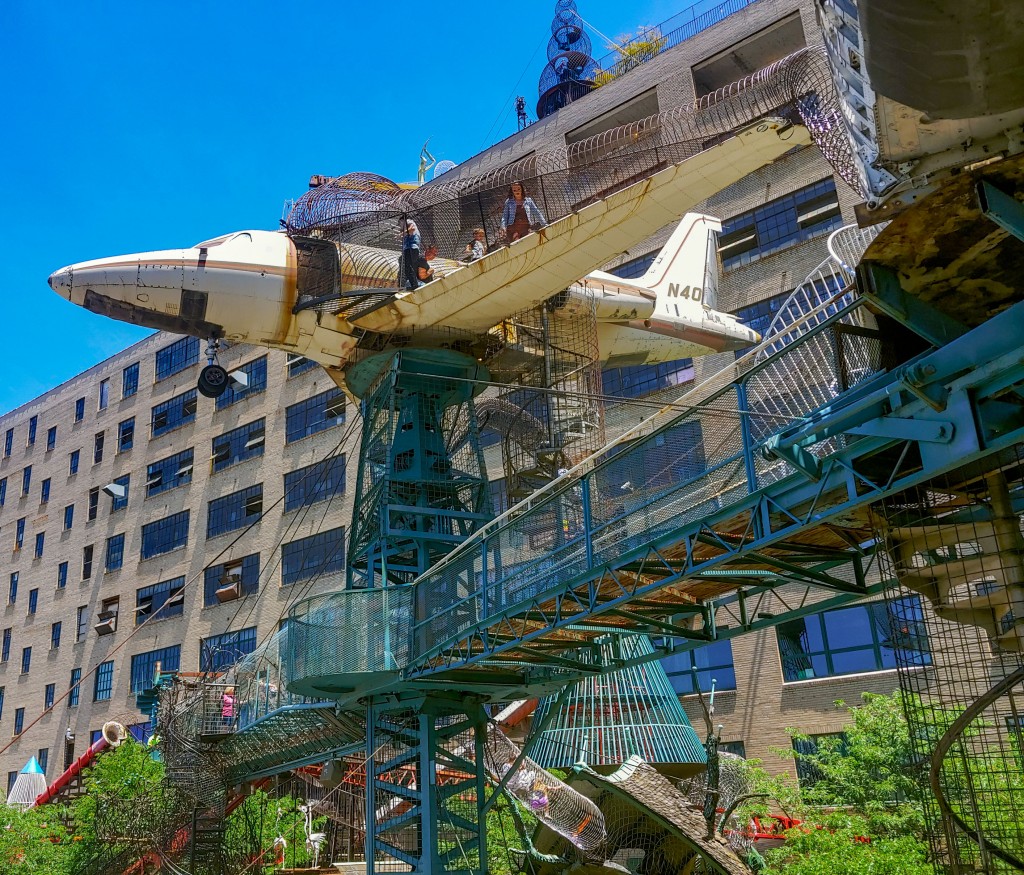 Remember life before the pandemic? Going places and doing things? Wearing clothing articles that aren't all made of super forgiving knit fabric?
We recently checked out of town for a while to spend some time in one of our favorite getaway spots. And apparently, a lot of people are missing out on all of the cool stuff this town has to offer. I can't believe how many times we told people we were heading to St. Louis and their response was "Why?"
Because St. Louis is freaking awesome, that's why!
If you're looking for a family-friendly getaway that won't break the bank, St. Louis is just a five-hour drive away from Tulsa and full of affordable, kid-pleasing activities and plenty for adults to take in as well.
Of course, St. Louis has plenty of crowd-pleasers like Six Flags and the incredible St. Louis Science Center. But there are also plenty of cool things to do that might slip off your radar if you're visiting for the first time.
If you're planning your trip to St. Louis this summer, don't forget to add these items to your itinerary:
1. Saint Louis Art Museum
Free admission
The Saint Louis Art Museum is one of the top museums in the United States, and it's awesome. You can easily spend most of a day in this museum, which has three levels loaded with all kinds of incredible art and artifacts.
Dungeons and Dragons nerds like my kids will and history buffs alike will love the Arms and Armor gallery. The museum also boasts loads of art, design pieces, and artifacts from cultures around the world. After spending several hours and browsing through loads of Imperial Roman sculptures, 4,000-year-old Sumerian receipts, ancient coins, and contemporary paintings, we realized we had barely scratched the surface of what this incredible museum had to offer. And because it's completely free to enter, it's a great way to expose your crew to some culture and history while saving some cash for other things.
2. Crown Candy Kitchen
Low-cost diner
Delicious shakes in a restaurant that's been around for more than a century and hardly changed since at least the early '50s? Yes, please! Located in Old North St. Louis, Crown Candy Kitchen is a candy store that's been making its own chocolates since it opened and is currently run by fourth-generation owners.
Crown Candy is a confectionery and old-fashioned soda fountain that stays fairly packed from open until close. Although we didn't have to wait long to be seated, it's fair to say there was a line going out the door the entire time we were there.
Their ice cream is manufactured in their kitchen in an antique copper candy kettle. We purchased two shakes for our family to share at $6 per shake, one pineapple and one marshmallow. Shakes were served in a large blender cup, and from those two shakes we were each about to have between 2-3 servings. The diner also offers a selection of affordable sandwiches starting at around $6. Needless to say, it was a satisfying (and sweet) little spot to chill out for a few minutes and get out of the heat.
3. Mural Mile (AKA the Graffiti Wall)
Free. Just drive by!
If you love tag art, you should take a slow drive past the Mural Mile. Thanks to a project called Paint Louis, more than 250 graffiti artists come to St. Louis every year to add to the incredible art on the Mississippi floodwall. The wall, which has been painted on every year since about 1995, is nearly two miles long and almost 15 feet high and located right on the Mississippi River. In 1998, it was even recognized by the Guinness Book of World Records as the longest graffiti mural in the world. The beauty of the Mural Mile is that it's constantly changing, so every time you visit, you're going to see and experience something else.
4. St. Louis Zoo
Free admission
The St. Louis Zoo is one of the leading zoos in the United States in terms of conservation, education, animal management, and research. Founded in 1920, located in Forest Park, and paid for by local taxes, this 90-acre zoo boasts 18,700 animals from more than 600 species. And through the end of October of 2021, the zoo is hosting a dinosaur exhibit that includes a life-sized triceratops.
5. Union Station
Price varies
Back when St. Louis was first known as the Gateway to the West, Union Station was the magical portal to get there. First opened in 1894 and renovated many times through the years, Union Station is a fun place to check out a little piece of American history. While you're there, you can stop by the soda fountain, check out the aquarium, or take a turn on the ropes course.
6. City Museum
$16 per person ages 3 and up
City Museum is absolutely wild. Picture an experiential art playground that's always under construction. Imagine if you could play a life-sized chutes and ladders game that was one part Alice in Wonderland, two parts Pee-Wee's Playhouse. Located in a 100-year-old, ten-story shoe factory in downtown St. Louis, the museum is a never-ending work-in-progress created by countless collectors, painters, sculptors, welders, and other various artists.
And the truth is that this place is so incredible there's no way to really do it justice with words. Secret passageways, tubes, and tunnels are everywhere, and you never know where you're going to end up when you enter one. The entire museum is an art project and a playground all rolled into one. Look long enough and you might find yourself in a manmade cave system with a 10-story slide, a circus, a castle tower, or a vintage pinball arcade.
The first time we visited, we didn't really appreciate the scope of this place and immediately lost one of our children, so I recommend checking out some videos online and deciding if it's a good time for your family to visit, especially if you have some sensory sensitive family members.
Pro tips: Bring a fanny pack, because hanging onto anything in this place is pretty much out of the question, wear sneakers, and wear clothing with thick knees if you want to crawl through the tunnels. I learned that one the hard way chasing down one of my kids. Even if you avoid the tunnels, I strongly advise against wearing a skirt or anything with a lot of loose fabric. And if you have younger family members, you'll want to write your phone number on them.
Check out this drone video to see what it's all about.
Still Got Time?
Take a drive through Lafayette Square and check out some incredible

Second Empire homes

complete with mansard roofs and Victorian details.

Check out the gorgeous architecture of the St. Louis

Central Library

.
If you have younger kids, visit the

Magic House

.

Stop by The Hill, St. Louis' Italian neighborhood, for some authentic Italian food.

Take a trip up the Gateway arch.
Kill some time getting lost in Ikea with Swedish meatballs and affordable Swedish furnishings to match.
Are you planning a post-pandemic getaway? Let me know where in the comments, and have a great week in your little nebula!
---