Should You Consider Hiring a Doula?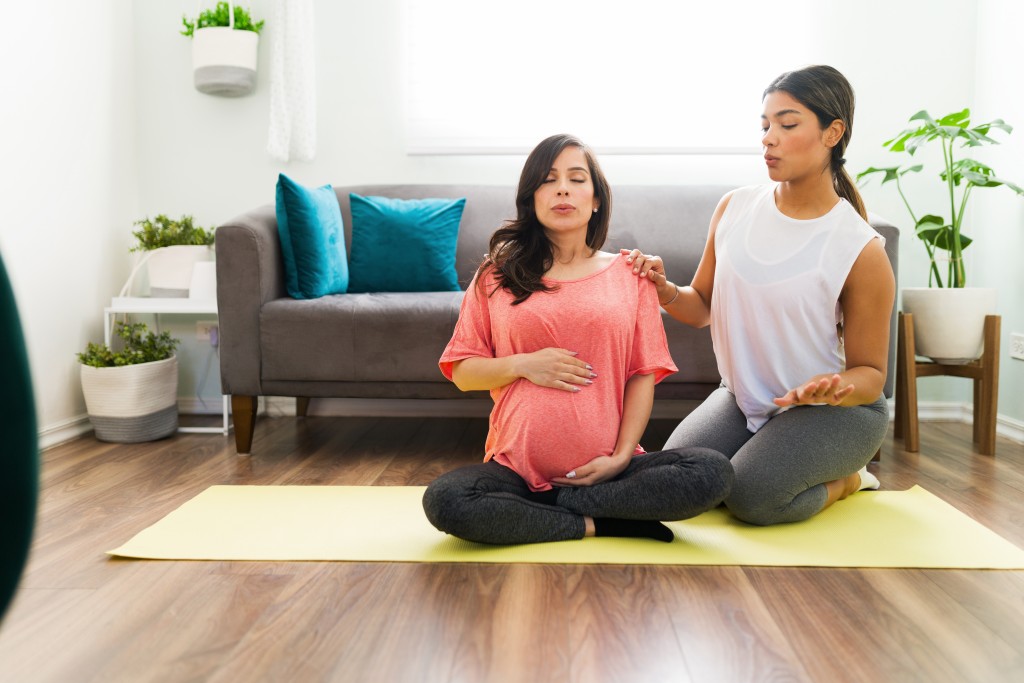 Bringing a new baby into your home can be just as transformative an experience whether that new baby is a first child or a fifth child. In a world where the childbirth experience can often feel sterile and hands-off from a healthcare perspective, more families are hiring doulas to support their journey through that transition.
A Positive Birthing Experience
According to Brigid Vance and Shannan Williams of Doula Craft, each doula brings a unique set of experiences and training to the childbirth journey. Like many doulas, both Vance and Williams were drawn to doulaship because of their experiences.
After a long childbirth education series and delivering within a hospital midwife setting, Vance explained, "I felt very prepared and was also very fortunate that most of what I was hoping to have I was able to have for my birth. It was a really empowering experience."
Due to her son's small size, Vance needed extra postpartum support. The community support she found inspired her to pursue a path as a childbirth educator and doula.
Her business partner Shannan Williams was led to doulaship by a less positive birthing experience. Like many new parents, her birth plan didn't go as expected.
When she needed an emergency cesarean section, Williams said, "It was emotionally traumatic. The birth class I had taken took the approach that if you do all of these things and have all of your steps lined out, you can get the birth you want. I felt really jaded."
Doulas, Williams explained, can demystify the experience, assure clients they are supported, and let them know they're not alone while helping them understand, navigate and process changes—even the unexpected ones—during pregnancy and birth.
Cheryl Wood with A Mother's Strength Doula Services explained that knowing what she knows now, she could have used a doula for her five births. "While a doula would not have been responsible for my medical care, she would have likely educated me on good questions to ask when 'standard procedures' were suggested that, in retrospect, were probably not in mine or Baby's best interest."
Although doulas can't speak to providers on a client's behalf, they help birthing families understand what's happening and empower them. This can mean interpreting information from a provider, encouraging clients to ask questions, and teaching clients to ask for more time to make decisions.
For Sharon Salazar, having a doula present during labor meant having someone there in addition to her midwife, who had just finished a 26-hour labor moments before attending hers. "They were a fantastic tag team," she explained.
For her fourth pregnancy, Karissa Booze decided to work with a team of doulas that included Williams as her sibling/postpartum doula and birth photographer/doula Taryn Starkey of Photo Doula as her birth doula.
"My experience with a doula was dramatically different from my first three births," Booze explained. "I had support from the beginning." Starkey provided Booze with pain relief education, advocacy, comfort and care during pregnancy and labor, while Williams cared for her then-17-month-old during labor and helped him meet his new sibling.
"I remember so many more details from my birth with a doula than the previous three without," Booze said.
Renee McBay also used Starkey. "The experience was fantastic. During birth, she was amazing, suggesting things to help the labor nurses didn't. I also had her support when I needed a recommendation on a non-hospital lactation consultant."
"It's almost impossible to list all that a doula brings to the table because it is so varied," Wood explained. For Wood, this includes things like holding hands and emesis bags, compressing hips, giving sips of water or broth, guiding partners, taking pictures and even combing hair.
"Each family has different needs, and each family's need changes from visit to visit. But it really starts with caring for the mother and extends out to the entire family."
Doulas can also support partners so they're fully present when the baby's born by making sure they get a break when they need it.
Ongoing Pregnancy Support
Doulaship isn't just about the moment of birth. Doulas perform a wide range of services all aimed at offering support throughout pregnancy and the transition into parenting.
"The transition from being not a parent happens no matter which child you're on, and it's a complete paradigm shift in your world," Williams said.
Clients hire doulas at any stage in the process. "I've had someone hire me as late as 38 weeks," Vance explained.
One of the benefits of working with many doulas is the ability to call or text anytime a question comes up. Clients might text for anything from clarification on an issue that came up in their obstetrician appointment or to ask for car seat recommendations.
"It's a person you can ask those types of questions to who is unbiased and will take the time to do the research," Vance explained.
Besides on-call support, Vance and Williams meet with clients together twice during the prenatal period, tailoring appointments to each client's needs. Since every client comes to the birth experience with a different set of experiences and knowledge, topics may also include issues like what to expect during the birthing process or what it's like to give birth in a hospital.
Besides these in-person learning sessions, doulas will also use appointment time to cover issues like comfort measures, allergies and personal preferences.
Doulas also provide postpartum support. For Karissa Booze, this meant everything from making sure she had eaten and helping her get a necessary nap to helping her navigate the challenges of a tongue-tie revision.
Desiree Martin of Heart and Soul Doula, who is currently working on her postpartum doula certification, hopes to focus on helping parents form a special relationship with their babies while looking for signs that they may need more help.
"Postpartum depression is something I am very passionate about," Martin explained.
Meeting Families' Needs
While there is no legal training required to become a doula, doulas typically participate in ongoing training based on their own professional style and interests. This often includes hands-on training, lectures, and discussions with different focuses.
Some doula specializations include cesareans, natural births, bereavement care, adoption, Kangaroula services for NICU babies as well as other types of care.
And in a time when birth outcomes among underrepresented groups show increasing disparities, doulas are among those leading the charge to make birth more equitable for all families.
As more gender diverse and BIPOC people move into the field, their perspectives and experiences are helping to shape the profession. According to experts, positive birth outcomes from doulas are increased among socially disadvantaged groups.
"One of the things I've been so excited to see is that the birth world in general is moving toward a social justice framework," Williams said. "Toward understanding that those aspects of a person's life dramatically impact their experience of birth."
Many doulas also offer programs to make services more economically accessible for everyone. "Most have payment plans or a system they can set up so family members can donate toward the cost as a baby gift," Booze explained. "If you can work it out, it's worth every penny."
Note: Doulas are specially trained to provide emotional, physical and informational support to women throughout their pregnancy, birth and early postpartum period. They do not have medical training and do not deliver babies. They primarily focus on the needs of the mother.
---