Screen Time: Key Takeaways from the Bright & Quirky Summit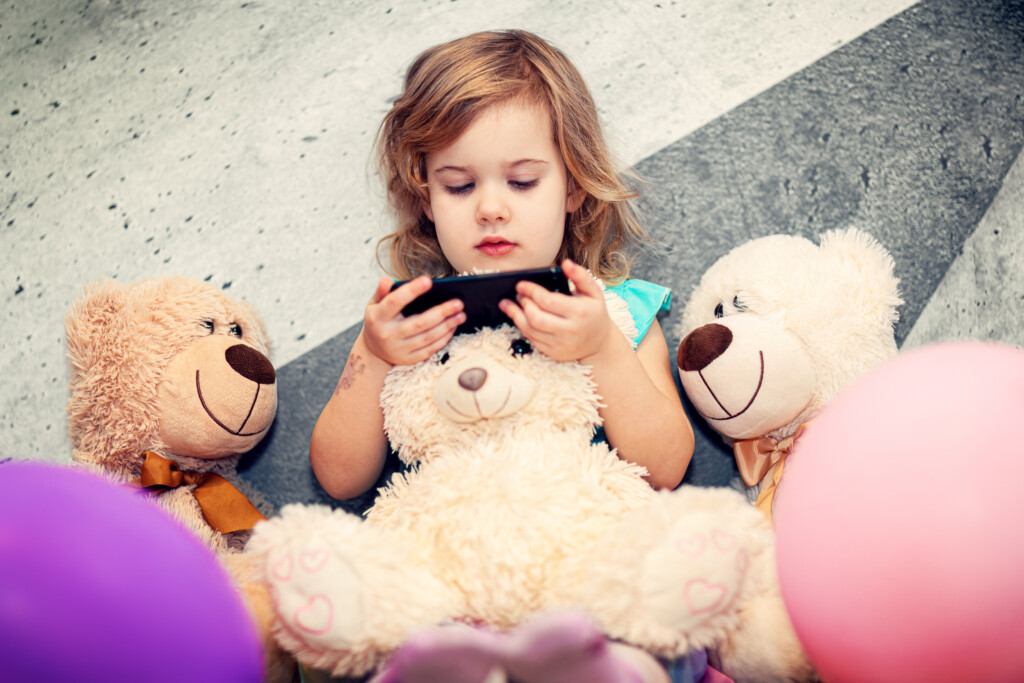 A friend of mine introduced me to the Bright and Quirky website a year or two ago. Bright and Quirky is an online resource for parents raising gifted kids who also have "learning, social and emotional challenges." These challenges could be ADHD, autism, anxiety, etc. One of their initiatives are the Bright and Quirky online summits, where experts tackle key issues on a common theme. The most recent summit focused on screen time and mental health. (brightandquirky.com/screen-time-mental-health-summit/)
As this is very relevant to my daily life, I signed up. (It's free, but you only have limited time to watch each day's sessions. However, you can always upgrade your registration to gain more time.)
There were a lot of great ideas and speakers. Several themes came through multiple times, so I wanted to give a roundup of some key takeaways. I'll also list some of the speakers and their websites below, so you can give them a follow.
1. Collaborate.
Perhaps the most common theme was the need for parents and kids to work together when it comes to screen time limits. Getting your kid's "buy-in" not only makes them more likely to respect the limits, it teaches them good life skills. Self-regulation, etc.
Dr. Alok Konojia, a specialist in addiction, emphasized the importance of asking kids good questions. For example, ask why they play video games? What do they like about things outside of games? How many hours do they want to play in a day? Continue the conversation asking about their plans for the future and self-perception. What do they want to be when they grow up? How do they feel about themselves and their friendships? If they feel as though some aspects of their life could use improving, ask how you can help.
Dr. Konojia said that parents need to not think it's them vs. the child and screens. Rather, the alliance needs to be built between the parent and child versus the screens.
When you do set limits – and you should – explain the reason behind the limits. Go into brain chemicals.
Don't just say "no more screen time" and leave it at that. Dr. Michael Rich said it can also be important for parents to build fun into the day. This can be getting outside, getting together with friends, etc. On the other hand – as I'll discuss later – it's also good for kids to get acquainted with boredom, too.
2. Screens are designed to capture and keep your attention.
Many speakers reminded listeners that companies spend a huge amount of money researching how to keep people's attention on their product. Dr. Nir Eyal reminded us that this is not only tech companies – any media company's goal is to keep your attention.
Dr. Eyal also believes that the world is becoming divided into two groups of people. Those whose time and attention are controlled by others, and those who maintain control over their own time/attention. His word for this is "indestractible" – and he's written a book about it.
An interesting fact from Dr. Eyal's talk is that only 10% of our distractions are external. This means that simply turning off notifications on devices won't cut it. 90% of our distractions are internal – uncomfortable emotions like loneliness and boredom. Turning to devices is one way to escape from these uncomfortable emotions, but they're probably not the best choice. We need to get to the root cause.
When asked about doomscrolling, Renee Jain, MAPP, said parents need to explain to their kids that the screens are designed to make you feel like you've never seen enough. Teach your kids to take a self-evaluation of how they felt before and after they logged onto a device. Teach them that they have "power over the power." In other words, they have the power to turn the screen off and not get lost in it.
3. Don't be a hypocrite.
Parents need to set good examples when it comes to screen time. Let your kids see you putting limits on your own screen use. For example, no phones at the dinner table. Or don't answer a call when you're in the middle of talking to your child.
Several experts pointed out that older kids may not even recognize "screen time" as a thing because screens are so seamlessly interwoven into life. But don't let screens get in the way of your relationships. Dr. Michael Rich of the Digital Wellness Lab encouraged listeners to "reclaim your personal time, and reclaim your family." Before you know it, he said, your kids will be off at college – so spend quality time together NOW while they're still at home.
4. Remember why you became a parent.
I'm pretty sure it was Dr. Michael Rich whom I first heard say this. In another session, Michelle Garcia Winner, CCC-SLP reiterated the idea. Essentially, parents may make excuses for letting their kids use screens more than may be good for them. It's just easy to use screens as a way to distract or "babysit" children when you're trying to work, etc. But Winner's response to this kind of excuse was to remember why you became a parent. Parenting is hard. But using screens as a go-to way to circumvent potentially difficult moments isn't helping our kids long-term.
5. Become OK with boredom.
I think just about every speaker mentioned boredom and how important it is. Boredom can foster creativity, for example. Turning to screens every time you have a free moment or start to feel bored isn't a healthy habit.
Examples of Screen Time Limits
These practical examples come from various speakers. One speaker recommended, I think, talking with your kids about screen-time issues for about a month before implementing these. Prepare the way by talking about how screens are designed to steal your attention, negative effects, etc. Talk about what the child's goals and values are and how screens fit into that.
No screens in the bedroom (or at least, no internet-connected devices in the bedroom)
No screens at the meal table
Wait two hours after waking up before getting on a screen
Set screen-free zones in the home
Make a set number of hours per day or per week – two hours a day was generally seen as OK, but no more than that on average
Avoid short-form content, like YouTube shorts, TikTok videos, etc. It messes with your attention span
Keep gaming systems, etc., in a public space in the house.
Let your kids borrow your devices rather than give them their own
Kids shouldn't have more than 200 friends on any social media platform. (This advice was from a police officer, Officer David Gomez, who spoke on internet safety. His point was that it's easy for anonymous people to start creeping into your friends list, and that's not good.
Speakers and Resources
Many of these speakers are published authors; visit websites to learn more.
TulsaKids is also publishing an article about screen time in our June issue, so look out for that!
This is just scratching the surface of all the summit content. There were more days I wasn't able to take notes on. But follow Bright and Quirky on Facebook so you get info about the next one.
---