Scotfest Kids Area Presented by TulsaKids Magazine and Scotfest Family Fun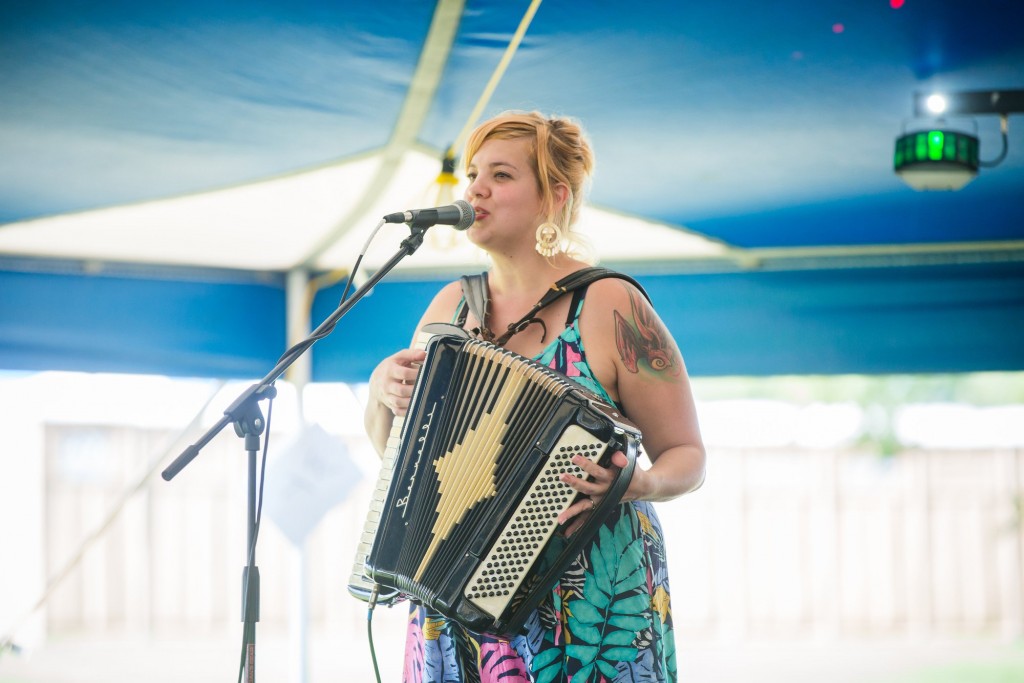 Scotfest, Presented by River Spirit Casino Resort, Oklahoma's Flagship Scottish-Irish Festival is back September 17-19 at the Broken Arrow Events Park, 101st and the Creek Turnpike across from the NSU campus.
As we say in Tulsa, "In March you're Irish, in Oktober you're German, in September you're Scottish!" You don't have to know anything about Scottish and Celtic culture to enjoy the delicious tastes and exciting sights and sounds of Scotfest. Scotfest is designed to provide exposure to Scottish and Celtic culture through the inclusion of as many elements of Scottish heritage as possible, including the opportunity to try traditional Scottish food like haggis, highland cow burgers, and Scottish meat pies. Feeling less adventurous, we've got you and your family covered with popular fair food options!
The Pipes are Calling!
While you fill your belly, you'll be enjoying the sights and sounds of piping corps and drummers practicing throughout the day in preparation for the American Grade Five Pipe Band Championship, one of the biggest bagpipe competitions in the country. Piping and drumming aren't the only competitions you'll find, though!
Show of Strength!
As part of Scotfests Highland Games, we host national and world championship events each year in homage to the highland games of old, where kings would hold competitions to select the finest athletes for his personal guard and entourage. The games played in the original highland games are still enjoyed today, including the caber toss, hammer throw, stone throw, and weight for distance. You don't have to be Scottish to compete in and enjoy these events, but you do have to be strong! Scotfest also hosts a social rugby tournament, soccer tournament, the Hurling in the Heartland tournament, and tug-o-war competition throughout the weekend.
Highland Dance!
Once you're done cheering your favorite athletes to victory, you can head over to enjoy the some Scottish Highland and Irish Dance exhibitions. Both individuals and teams will dance to Scottish music, including Strathspeys, reels, hornpipes, jigs, and of course, bagpipes. With only four to six steps per dance, you might even be able to learn one and join along!
Sound of Scotland!
Modern Scotrock and Celtic music is on display throughout the day, but you'll really love rocking out at night to the sounds of international performing acts like, Celtica Pipes Rock and Jamie McGeechan, national performers like Flatfoot 56, Scythian, Blaggards and regional performers like Tullamore, Flowers of Edinburgh, Cleghorn, Waxie Dargles and more! Most bands play several times throughout the weekend, so if you can't catch them on your first day at the festival, make sure to come back.
What's in a Name!
Throughout the weekend, you'll also be able to explore your connection to Scotland by researching your family name. Each year, dozens of Scottish clans attend Scotfest to share their clan history, help you research your heritage, explain family crests, show off the clan tartan, and more. Scottish clans originally formed from all of the people who lived within a chief's territory and those who proclaimed allegiance to the chief. Over time, as boundaries and leadership changed, clans began to diversify and included people from many different surnames. People who swore allegiance to a certain chief could also become a member of the clan. So whether you're fresh off the boat from Scotland, aren't totally sure about your heritage, or don't have a drop of Scottish blood, you can still find a clan to call your very own at Scotfest.
Heritage!
You don't want to miss out on Scottish Traditions like Stone Carving, Blacksmithing and the much loved Sheep Dog Trials. This year Scotfest is proud to introduce The Armored Combat Worldwide (ACW), a sports league that organizes competitive matches between medieval armored combat teams, referred to as "chapters." The ACW provides a framework and support system for armored combat competition both domestically (USA) and abroad.
For the Wee Ones!
This year Scotfest is happy to announce a new and improved Kids Area with rides! There will be several mechanical and interactive rides including Air Bungee and Wrecking Ball, Tubs of Fun; Giant Tic Tac Toe; Soccer Darts; King of the Hill; Whip & Skip; Spill the Milk; Drown the Clown; Pop a Balloon; Flap Attack.
Children General Admission under the age of 12 get into Scotfest for free!! Ride passes are available for purchase for the whole family!
Ride Pass – Weekend (3-day): $20.00 Ride Pass – Single Day: $10.00
Adult General Admission tickets are just $15.00 on Friday and $20.00 on Saturday or Sunday with a small admin fee. Limited VIP tickets are still available but selling out fast.
There is something for everyone at Scotfest. www.okscotfest.com.
Scotfest is proud to be a Signature event for the City of Broken Arrow and is sponsored in part by TulsaKids Magazine.
FAQs
WHAT ABOUT PARKING?
Parking is available at Northeastern State University, which is located on the other side of the Turnpike from the Broken Arrow Events Park. Scotfest offers continuously running FREE shuttles during all festival open hours. In order to ensure that you have a seamless and enjoyable experience at Scotfest, we work with transportation experts to ensure that we have the appropriate number of shuttle buses to ensure that patrons can arrive as quickly and easily as possible. Although we do have transportation available, we request that you please pack light in order to reserve as much space as possible for other patrons.
CAN I BRING A BABY STROLLERS?
Small children will get the best view of Scotfest from their strollers. While there is no general ban on large strollers, they may be subjected to checks by security staff. For Additional do's and don'ts visit our website Q&A page.
ARE PETS PERMITTED AT THE EVENT?
All animals and pets, except service animals, are prohibited from the Festival area. The event is usually very hot with limited shade areas, consider how your dog might feel, and please leave them at home.