Sanicle: Normalizing a Normal Female Function – One Dad at a Time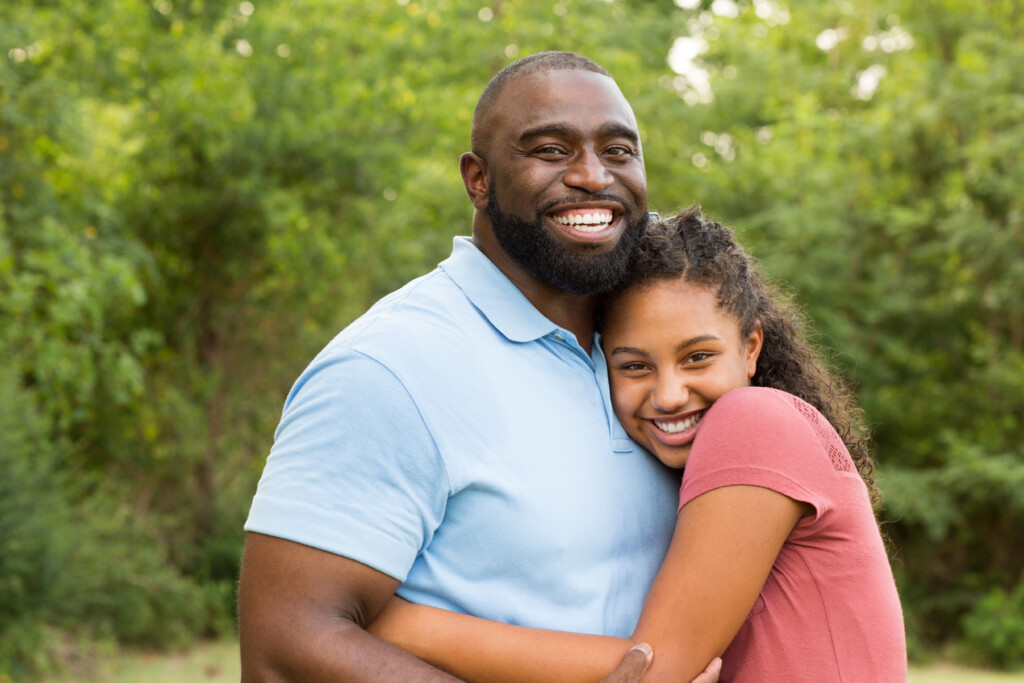 Despite the fact that half of the human population was, is or will be menstruating at one point in their life, the topic of menstruation is too often shrouded in mystery, shame and ignorance. Euphemisms for women's menstrual cycles, ranging from "on the rag" to "that time of the month," add to the perception the subject is somehow "taboo," inappropriate or even repellent, even though it's a normal part of female development and biology. The consequences of our societal discomfort in dealing with this reality go well beyond mild embarrassment to more damaging repercussions on women's health and their ability to fully reach their potential in all areas of their lives. Education, particularly as it relates to the other 50% of the population, is key to normalizing what is, literally, a fact of life.
Words and their impact
A survey conducted by Clue, a period-tracking app, and The International Women's Health Coalition found 5,000 slang terms and euphemisms used across the world for periods. Euphemisms are indirect figures of speech that "protect" the listener from the reality a given word represents, in this case the act of menstruation. Even if the phrases appear funny or innocent at first glance, they can be seen more broadly as a reflection of society's attitudes toward the topic, and thus, indirectly, toward women.
Psychology professors Joan C. Chrisler and Ingrid Johnston-Robledo, as well as other scholars, have suggested that the inability to communicate clearly about menstruation often leads to the failure to disclose information about reproductive, sexual and physical health, with harmful consequences for women. Using euphemisms perpetuates negative attitudes about a normal physical phenomenon, encouraging women to remain silent about their periods, or to speak in code, which in turn internalizes messages of embarrassment and self-consciousness.
Acknowledging menstruation without hiding behind slang or euphemism helps de-stigmatize something that is completely natural. Ultimately, there is nothing shameful, dirty or abnormal about menstruation. More importantly, none of us would be here without it.
Sanicle
Roxanne Stewart is the CEO and co-founder, along with her husband, Chaste Inegbedion, of Sanicle, a healthcare and wellness organization that helps fathers of adolescent girls understand issues related to menstruation health. The company aims to be the "Google" for periods by providing accurate information about the topic to males and females alike. Among Sanicle's offerings are plant-based organic subscription period boxes with monthly supplies and educational resources like the book The Period Passport, co-authored by Inegbedion, which Stewart describes as "a how-to for dads and general knowledge for the girls to find out what's happening in their body at that time."
"We're trying to bridge the gap between fathers and daughters on menstruation each month, helping them talk about their cycle, making it less taboo and more of a normal conversation, instead of something that needs to be hidden," she explains.
Stewart believes this lack of knowledge about menstruation can lead to a lack of empathy. The logical place to start to change that is with fathers, whom she encourages to be open and willing to have that conversation.
"When you start with fathers, that's your first role model," she says. "If he can have that conversation with you, it trickles down into your family, with your uncle, your brother, your boyfriend, your spouse. It becomes a norm instead of something that causes shame or that you're only talking to your mom or your girlfriend about."
According to Stewart, if men are more knowledgeable about and comfortable with the subject, girls and women will face fewer challenges when dealing with their periods at school or on the job with male teachers, colleagues and bosses.
"At school, you shouldn't be looked at as a troubled kid if you're raising your hand and needing to go to the bathroom multiple times, if you've been diagnosed with menorrhagia (abnormally heavy bleeding with menstruation), for example. If your male teacher, or your female teacher, understands what's happening, then you're able to be open about it. It's not going to be something that causes those extra problems," she says. "If you're in a workplace, you should be able to have access to everything you need and be able to turn to your coworker, even if he is male, and say, 'This is happening. How can you help me?'"
For more information, visit sanicle.us.
Despite the fact women have been menstruating since the beginning of human existence, social taboos around the topic remain, with harmful consequences to women's health, status and more. The best way to change societal attitudes is with education and open conversation. For more information, visit womenshealth.gov.
Julie Wenger Watson is a freelance writer who's worked in all aspects of music promotion. She's also Co-Director of "Live From Cain's," a public radio show pilot.
---