San Francisco: Will It Be Your Addiction Too?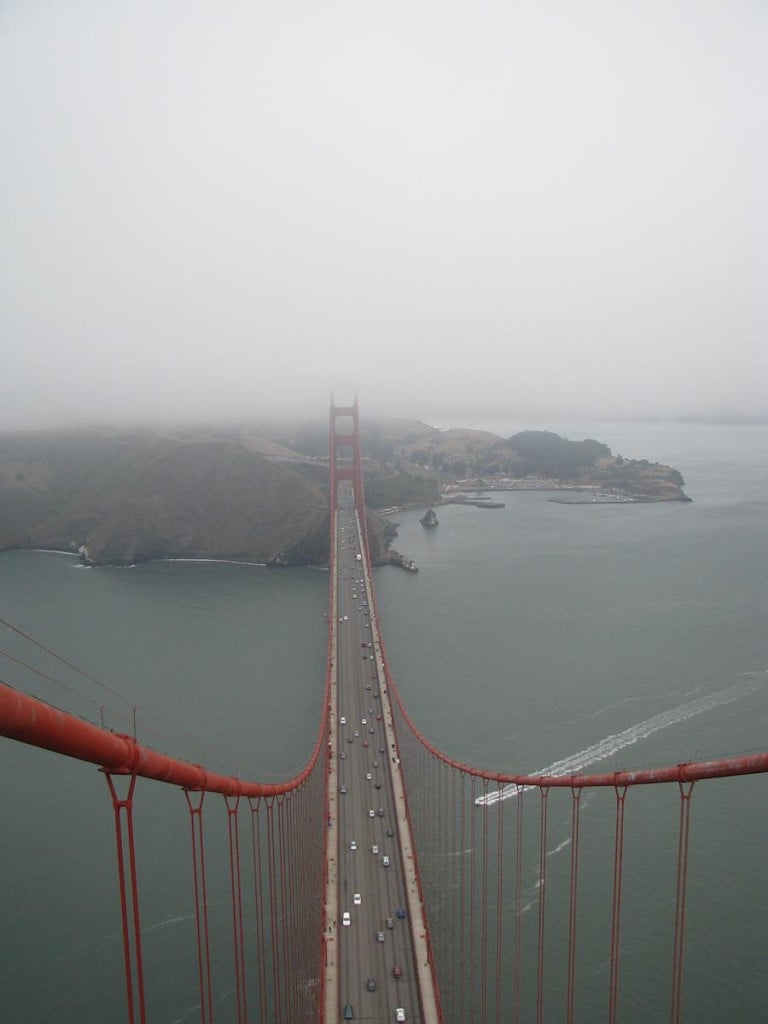 Obviously, I love to travel! As soon as I return home from one vacation, I am already planning the next. And, as much as I like to explore new territory each time I go away, the one place that will forever remain on my "wish list," despite the dozen vacations I have had there, is San Francisco. This California "city by the bay" cast a spell on me during my first visit in 1985 and, with each subsequent trip, my appetite has grown ever more insatiable!
San Francisco is a metropolitan masterpiece – a cosmopolitan city that carefully maintains its historic charm, neighborly feel, and sheer beauty. Situated on a 46 square-mile peninsula, it is bordered by water on three sides, is lush with majestic hills and is surrounded by nearby waterfront villages resembling the Mediterranean and French Riviera.
Museums house amazing art, ethnic neighborhoods welcome you in like an old friend, Victorian architecture is preserved and vast open space in the city's lovely garden and waterfront parks is purposefully protected.
Pulitzer Prize winning-San Francisco Chronicle journalist, Herb Caen, said, "One day, if I do go to heaven…I'll look around and say, 'It ain't bad, but it ain't San Francisco.'" I feel the same way about the city – it's a heavenly place for everyone and a playful paradise for kids.
Recommended Kid-Friendly Fun
Assuming you are a virgin visitor with only a few days to spare, certain spots are requisite for a quintessential San Francisco experience.
Riding authentic wooden cable cars is a must for any tourist visiting San Francisco for the first time. These handsome mobile national historic landmarks will give you a unique thrill ride, taking you up and down steep hills, affording the chance to absorb the sights and enjoy the incredible vistas. Many say that, of the three, the "Powell-Mason" line is the most scenic. Waits to hop on board can be long, so grab a drink and simply people-watch to pass the time.
An offshore excursion to infamous Alcatraz Island is unusually exciting. After taking the short ferry ride over to this tiny island's "former fort turned prison turned area attraction," you will get a glimpse of the abandoned cells that once held some of our nation's most dangerous criminals including notorious Al Capone. It is worth the extra charge for the audio tour. Ferries depart regularly from Pier 33 and Fisherman's Wharf. Pack a jacket, for it can get very cool on the bay.

Take a leisurely 1.7 mile walk across the iconic Golden Gate Bridge. Connecting the city to Marin County (the gateway to wine country), this suspension bridge, painted international orange, is a statuesque work of art. You may be lucky like I was and become temporarily lost in a sea of fog as it quickly rolls in from the ocean.
Then, in a flash, the fog will dissipate while the sun reappears and shines on the water below and the city skyline in the distance. What an unforgettable moment.
There are also ferry and catamaran tours if you'd like to skip the walk. Check out the one-hour Red and White Ferry line, for instance, which leaves from the heart of Fisherman's Wharf to take you under the Golden Gate Bridge and around Alcatraz.
The best vantage point for a "picture postcard-perfect" panoramic view is from the observation deck atop Coit Tower. Built in the 1930s as part of the New Deal, this landmark is not only a viewing opportunity but a mini-museum of art, with 19 frescoed murals painted by artists who studied under Diego Rivera.
Watch for the former pet-owned, now multi-generation flock of wild green parrots. The birds have taken over the neighborhood and are an added amusement. To get to the top, walk up Filbert Street and then, to make it fun for the kids, walk down the creaky wooden steps.
If time is limited, you might skip trying to muddle your way through the crowds at Fisherman's Wharf and, instead, play around at this sprawling 1,000+ acre park. It is one of the world's largest urban playgrounds – full of energy and strewn with gorgeous gardens, walking and biking trails and a beautiful beachfront area.
An entire day can be spent at the park. Visit the Japanese Tea Room for fortune cookies (which were invented here). Take the kids to the menagerie-style, classic wooden carousel, built in 1914. For added fun, rent a paddle boat or small motorized boat and take a ride on Stow Lake. Finish your day off with a meal at the breath-taking Cliff House restaurant, jutting out along the Pacific coast with a view of crashing waves.

Beware of Becoming a San Francisco Junkie!
With all the terrific things to do in San Francisco, you are likely convinced that it's worth the trip. Just beware! You, too, may become addicted to this West Coast marvel and join the ranks of folks like me who have left their hearts in San Francisco.
To Learn More
For more in-depth information about San Francisco and where to stay and dine:
---