Positive Routines for a New School Year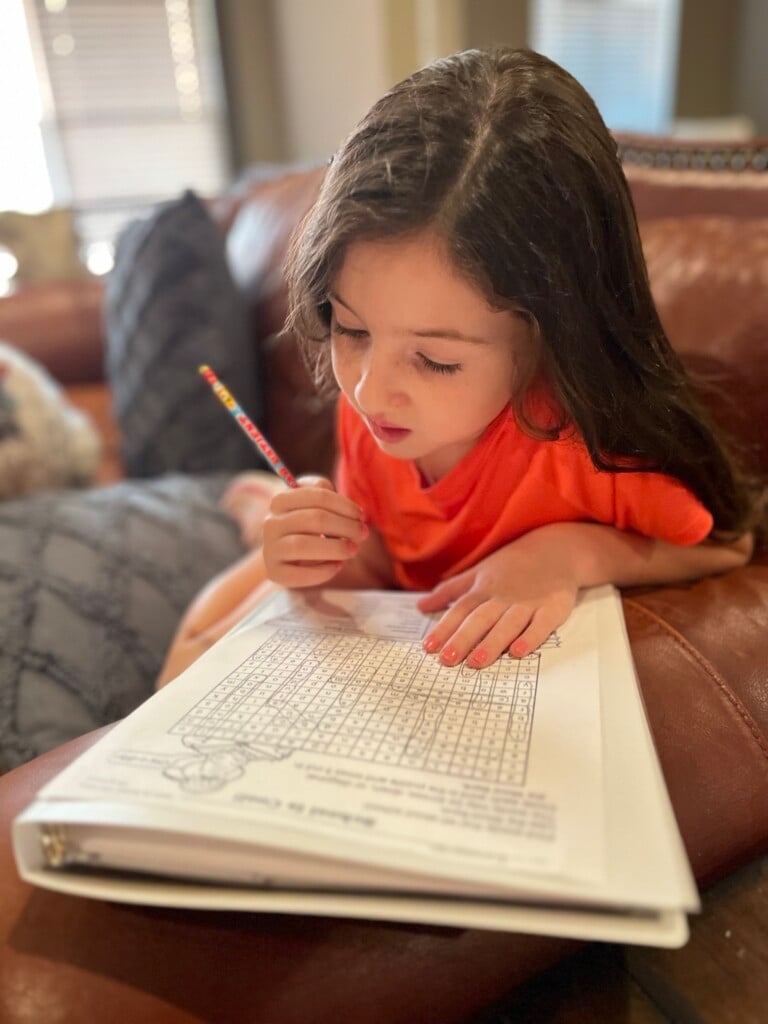 The transition from summer into school can be tough for some children. Whether they've been at summer camp, daycare, or at home, any change in routine can bring about stress even if the change is a positive one. Here are some ideas to keep mornings, after-school, and bedtime moving favorably at home. These home routines can also help set your child up for success back in the classroom.
Before-school routine
Decide on a morning routine that will work for your household at the start of the year. Depending on bus schedules and/or drive times, it may take a few weeks to get it just right. Everyone is just trying to figure it out! Stay patient with yourself and your family. Let your kids know exactly what is expected of them each morning and in what order. Consider talking children through what the morning will look like the night before. Providing a sequence of events and setting expectations will hopefully lead to smooth mornings.
Listening to and learning multi-step instructions also helps children in the classroom where success, in part, depends on it. Elementary-aged children may benefit from a chart, similar to a checklist they can see each day. Preteens and teens benefit from order for the same reasons as younger kids, plus it helps them avoid morning distractions such as stressing about assignments or texting friends.
Aside from providing a clear framework by which to start the day, try to start it with positivity. Ask your child something they are looking forward to about that day. There is always something to look forward to even during busy or sleepy mornings.
The after-school routine
After school can certainly feel hectic if your child or children are involved in sports or activities and have to complete homework. Add to this the end of the work day, plus chores, and it seems the window of opportunity to get things done on weeknights is tiny. So, how can you reduce stress for the family when scheduling is tight?
In my experience, calendars really do help. My family has a shared digital calendar to track events, dates we are in and out of town, the list goes on. If you have a child who can read but isn't using an electronic device much yet, a physical calendar can be useful to mark down activity dates and special events. This allows them to feel more control over their own schedule as well. Though preteens and teens live in a digital world, many still benefit from the act of physically writing things down to commit it to memory whether in an organizer or pocket calendar.
As your child understands the flow of their week, set expectations of when at-home assignments should be done in clear terms. The night before, you might say, "Tomorrow after football practice, we are going to come home, eat dinner, then it is time for you to do homework. After that you have free time until bedtime." The next morning, you could follow up with a reminder of what after-school time will look like. I genuinely don't believe it is too much for kids who have so much going on during their days.
The bedtime routine
What is a normal bedtime for your child's age partially depends on what their doctor or the American Academy of Pediatrics says and on what you know your child needs. Some kids need more to function their best, and that is perfectly alright. Check each year on the recommended sleep guidelines as they sometimes change.
Does your child have a settle-down plan? For the past two academic years, my daughter Isabelle has to get to her bed at a specific time, but we let her stay up and read in bed longer. This has encouraged her love of reading, and it makes her tired after about 30-45 minutes. She actually looks forward to this time each day. As she gets older, I want to make sure that this remains a time she reads something that interests her outside of assigned school reading.
I'm sure for some kids the "wash your face, brush your teeth, get changed," thing works, and some kids fall right asleep. You are lucky if your child is like that! If not, find an activity that will calm your child's mind that doesn't involve electronics. Reading is just one example. Other ideas include drawing, stretching, or listening to calming music.
Why routines?
Routines provide predictability. Predictability can reduce anxiety. When children are less anxious, they are able to learn better in and outside of the classroom.
We may not always be able to provide total predictability on school days as schedules change and life can throw curveballs, but at least as parents and caregivers we can try. I wish you and your family the best of luck getting into the new school year groove!
---