Playful Parenting: Play Your Parenting Pains Away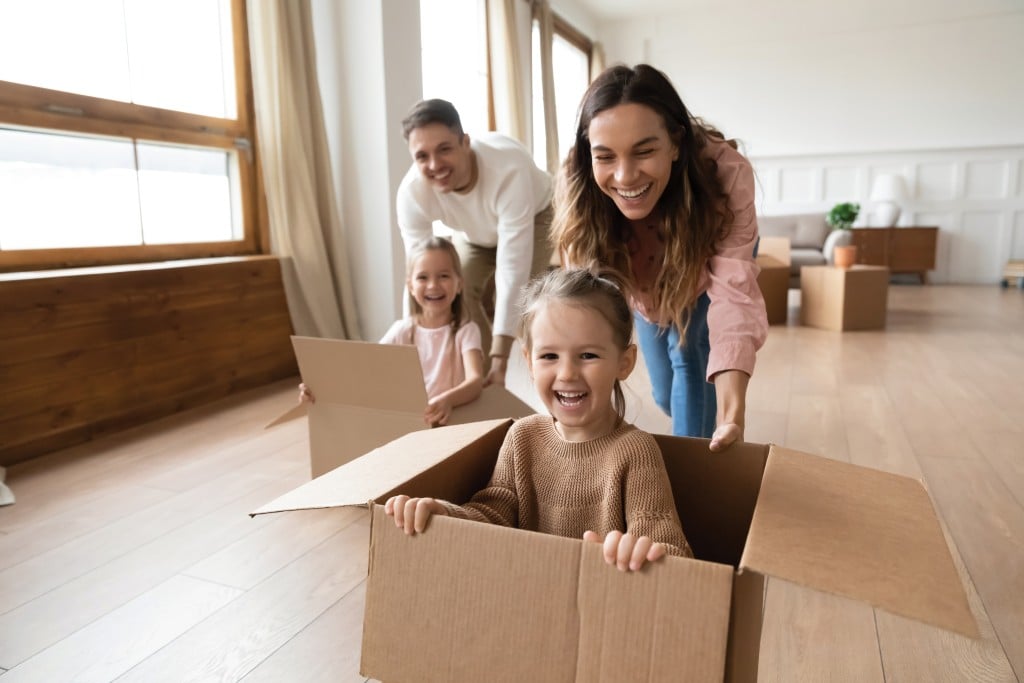 If I've come to learn anything over the course of my life, it is that inspiration comes from the most unexpected sources. As an educated and well-rounded adult who happens to cohabitate with tiny macaroni and cheese pirates, this inspiration increasingly comes from children's television.
My husband and I communicate mundane thoughts around the house to the tune of "Creature Report" from the Octonauts so often that my children will say "Check, check, check" without missing a beat. I automatically tell anyone who expresses the need to use the restroom to "stop and go right away," vestiges of the hours spent watching Daniel Tiger's friend Prince Wednesday learn that even a block tower can wait while one voids one's bladder.
And most of all, when my children whine, melt into little inconveniently timed puddles and dig in their heels, I reach deep within myself and seek my most central parenting guru. It's not Janet Lansbury. It's not even Fred Rogers. It's Bandit Heeler – and you know he lives in you, too.
Bluey
As unlikely as it would seem that a cartoon dog could find himself the collective voice of a parenting philosophy transforming modern parenting, the father figure of Disney's (and Australian Broadcasting Company) titular character Bluey has found his way into the reluctant and heavy hearts of parents simply trying to navigate seasonal plagues, bad news and the dreary reality of adult life. The day I sat with my children and let them watch Bluey for the first time, I was amazed that as they giggled at Bluey and her sister's juvenile antics, I felt I was attending a master class in parenting and psychology.
In any given episode, our hero Bandit and his equally amazing wife Chili guide their darling, quirky and incredibly accurately depicted children as they navigate friendships, sibling squabbles, the ups and downs of daily life and even larger topics like loss and the importance of self-expression.
Between the peaceful, real and respectful discussions the Heelers have with their preschool and school-age children, the children engage in elaborate and outlandish pretend play, and here is where Bandit earns his stripes. To motivate his children to brush their teeth, clean up their toys or play independently while he tries to complete a task, he creates elaborate games, cajoling his often unwilling or questioning little ones into participating in the daily duties of life. Usually, Bandit and the children find themselves in ludicrous situations, laughing heartily and, one way or another, arriving at their targeted destination. The day ends with everyone's needs met, from simple needs like nutrition and safety to more abstract needs such as acceptance, communication and mediation. It's not always perfect or even 100% happy, but it's honest, encouraging and beautiful.
This approach is referred to as Playful Parenting. Though not invented by ABC or Disney (and many people find their way to it otherwise), it cannot be overstated that Bluey has had a significant cultural impact on parents and caregivers who have had the pleasure of watching it.
Playful Parenting Ideas from Local Parents
So, in tribute to these noble Caregiver Canines, here are some real-life examples from Tulsa Parents who found that play made a way:
Realizing her children (and likely herself) are settling into a rut, Allison looks for the bad mood hiding inside her sons, checking their hair, the bottoms of feet and even their armpits. Once found, she strains and struggles before extracting the bad mood, finding herself and her sons in reliably better states.
When her daughters are in a mood and resisting transitions, Christi opens their back mechanical panel and accesses their robot switches, trying to see if they are stuck in Fussy Mode. Buttons are pushed with beeps and sound effects in an effort to reset mood. It often leads to play, robot voices and communication about feelings and expectations. Her children join in and make suggestions about what it will take to reboot their systems, leaning into her arms and physically melting into her as they connect.
Maranda's children do not like to have their hair washed. At bath time one night, she had the kids throw on a swimsuit and "Okay! Everyone line up at the back door so we can go through the dog wash." Outside she had a "dog washing station" set up with their bath soaps and shampoos. Each one came and sat in the pool, letting her suds up their hair and rinse it out with the water hose. They barked and whimpered like their dog does every time they bathe her throughout, laughing and settling into a relaxing groove before bed. They went to bed clean, happy and peaceful.
Kelly and her husband got laser tag vests for their three active kids during the holidays. They make a point to have occasional family laser tag nights when the sun goes down. They play on teams around the house and have lots of fun.
Angela does "Queen of England" room checks with her two children to see if a room is clean, bestowing Royalty ratings up to 5 stars for cleanliness and organization. Accents and carriage transportation are of course required. She finds it smooths over the otherwise mundane task of tidying rooms before bed.
When Cait's toddler isn't quite listening, she begins to talk and move like a robot. She repeats his name and states the boundary clearly, catching his attention both with the change in her manner and the wave of playful energy she lets out. It creates a shared, silly moment and often helps him pull away easily from what he'd been previously fixated on doing.
Playful Parenting in Action
One night, I myself found that everyone in the house was in a grumpy mood and really needed to go to bed but had not gotten ready. To stave off the certain battle of wills my children would wage with me, I left the room and threw on a silly hat. I burst with flair into the living room and announced in my best Crocodile Dundee accent that I was the owner of the fanciest full-service hotel in the Australian Outback and needed a few Sheilas to put up for the night to meet my quota. The girls grinned immediately and jumped up, approaching me and studying my hat. I bowed deeply, inviting them (after seeing their passports) to sample our pajama concierge and hands-free tooth brushing services before turning in for the night. Our butler, Bruce (I indicated my smirking husband), would read them one story before bed as part of our turn-down services.
Within half an hour, I was in my own bed, trying to drop the ridiculous accent and listening to the quiet whispers of my girls, giggling and falling asleep in their beds.
On days when we or our children are struggling, sometimes what is needed is not more focused determination but instead a determination to be flexible, gracious and a bit silly. You won't win an Oscar for your performance or go viral on TikTok (unless you have a really great Crocodile Dundee voice), but you will make a loving, lasting connection to your family as you navigate the day and arrive at your destinations hopefully more relaxed, confident and joyful.
Alicia is an Early Childhood Educator who works with young toddlers. She finds joy and inspiration to write in their cheeky shenanigans, as well as those of her two daughters.
---