Perception Versus Reality: A Meditation on Racism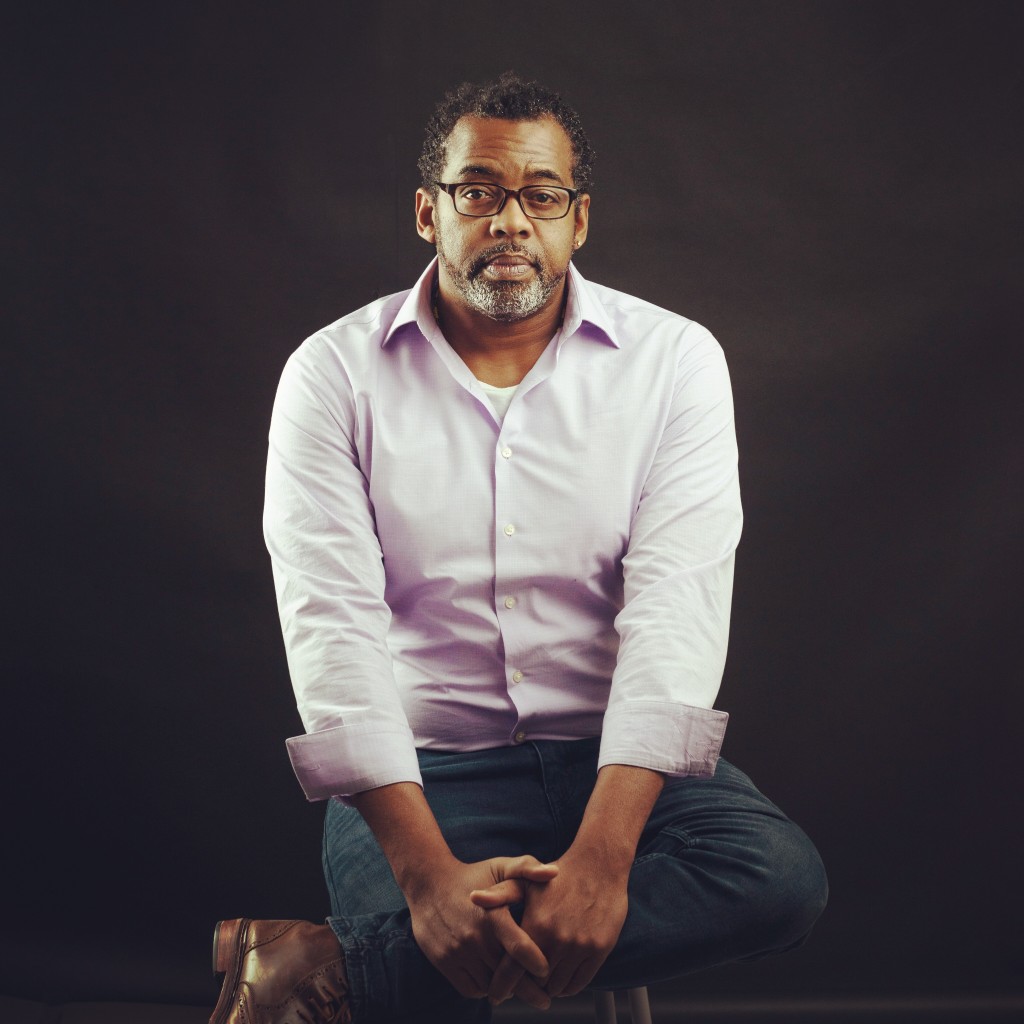 My biggest job now is making white people understand that black history is white history. We cannot separate the two.–Clara Luper, Associated Press interview, 2006
In August of 2000, my young family and I moved from Chicago's south side to Brooklyn so I could attend graduate school at NYU. My ex-wife landed a job at Lincoln Center Theater and I was with my third educational textbook publishing company in five years. Our two oldest sons were placed at Buckle My Shoe, a pre-school in Tribeca where Sesame Street videos are often filmed. In fact, for a schoolmate's birthday, the real Steve Burns of Blues Clues, made a visit. My oldest son, Nile, at 3 years of age, couldn't handle Steve not inside the TV. He loved the show, but the host in person was too much reality. He ran to a room and sobbed until I arrived.
Early for my first class, a workshop with Pulitzer Prize-winner Sharon Olds, I was excited, and, still new to the city, I didn't want to be late. Two other first-year students were also early, a young white man and a young white woman, who, like me, was also from Oklahoma—I didn't learn this for months. I'd lived in Chicago for 12 years at the time, so the Sooner State was my birthplace but no longer my home.
Aaron, the white male student, asked if we were cool if he read a poem aloud to calm his jitters. Kristine and I said sure, and he proceeded to recite a classic poem by Wallace Stevens. I remarked on the poem, then said it reminded me of the poem "Those Winter Sundays" by Robert Hayden. Kristine turned to me and said, "Who is that?" Hayden is among the most significant poets of the 20th century, and among the most important Black poets in American letters. The poem I referenced has been anthologized in middle school textbooks since the 1970s. Since we both attended public schools in Oklahoma, albeit decades apart, it is likely she was introduced to the poem. But, even if she didn't meet Hayden in eighth grade, how could she be at one of the most prestigious MFA Poetry programs in the country and not know who he was?
Because she is white and Hayden was Black.
Of course I knew Stevens' work. I had to know Stevens' work.
This is the burden many white people refuse to shoulder. Why? Because it serves them.
Dominant culture is so pervasive in a place like the USA, in a place like Oklahoma, that it's easy to get drunk on the narrative. Particularly if one doesn't know or has no regard for history, or for anything or anyone other than what you know.
Trust me, I get it. Oklahoma is one of many states that legislated hate from its inception. Senate Bill #1, the first passed law in the history of statehood, made Oklahoma's "coach laws" the harshest Jim Crow legislation in the country. Worse than Alabama. Worse than Mississippi. I suspect most white people lack this knowledge. Or maybe they don't. They benefit either way.
This is racism. This is segregation. This is bigotry. This is prejudice. Even if you think the terms don't apply to you. Willful ignorance is white privilege. White privilege is bliss.
I have met the nicest racists in Oklahoma—more than anywhere in the country. Is this a badge of honor?
State Poet Laureate and close friend Dr. Jeanetta Calhoun Mish shared it in this timeless brief analogy:
A farmer is driving in his truck after dark on I-44 and sees a car on the roadside with the hood up. He pulls over, and on his slow down sees it's a Black man with Black wife and baby. He approaches the Black father and asks him what's the problem. The Black man is uncertain, but has been under the hood for an hour. The white farmer tells him to get in the car. The white man in overalls works on the engine for 30 minutes. He says "turn the ignition." The Black man does as he was instructed, and after a few tries the car starts. The Black father and mother thank the White farmer and offer payment for his trouble. The white farmer says no to the money and walks to his truck. The Black family waves and drives away. The White farmer gets in his truck and thinks aloud "I wonder where those n@#%ers are going."
Kristine didn't think she was racist until she opened up to learning things she didn't know. Yes, I called her out, and she was open to listening and growing. Are you?
How many people with whom you interact on a regular basis don't look like you?
How many people of color have sat at your dinner table for a meal?
Tulsa is a deeply segregated city and has been since well before the 1921 Race Massacre. I have taught young people in north Tulsa and south Tulsa. I taught a kid with the last name LaFortune, whom I love. If you don't know that name, then it's even more likely you don't know the names O.W. Gurley or J.B. Stradford. Which suggests you don't know Tulsa history. If you don't know Tulsa history, then you are likely drunk on the narrative of self-serving ignorance and white privilege.
Since 2000, when the star from Blues Clues was in my son's reality I've thought about his reaction for decades. Steve Burns was literally in his face. The killings of George Floyd, Breonna Taylor and countless others are in your face. Systemic racism is in your face. What will you teach your children?
---
Quraysh Ali Lansana is author of twenty books in poetry, nonfiction and children's literature. Lansana is a Tulsa Artist Fellow, Writer in Residence and Adjunct Professor at Oklahoma State University-Tulsa, and a former faculty member of the School of the Art Institute of Chicago and The Juilliard School. Lansana is executive producer of KOSU/NPR's Focus: Black Oklahoma, and his forthcoming titles include Those Who Stayed: Life in 1921 Tulsa After the Massacre and Opal's Greenwood Oasis. He is a member of Tri-City Collective.
---
Join Us to Start the Conversation
Dismantling Racism: A Toolkit for Parents
TulsaKids is partnering with OSU-Tulsa and Tri-City Collective for a series of live, interactive Facebook events to discuss racism with poet, author and educator Quraysh Ali Lansana. You will be able to ask questions and participate in real time. You don't want to miss it!
When: Tuesdays at Noon
Where: Facebook.com/tulsakidsmagazine
Tues., Aug. 4 — Racism 101: White privilege, racism, dominant culture, implicit bias – we hear so many terms, but what do they mean? How can we talk to our children? How do we recognize it? What do we do?
Tues., Aug. 11 – Teens Talk About Racism: Teens of different races will discuss their experiences with and thoughts about racism. Parents, you won't want to miss this!
Tues., Aug. 18 – Racism Toolkit: Let's get to work. Resources and ways to get started.
---