No One Was Prepared: OU's Early Learning Study Reveals Losses During Pandemic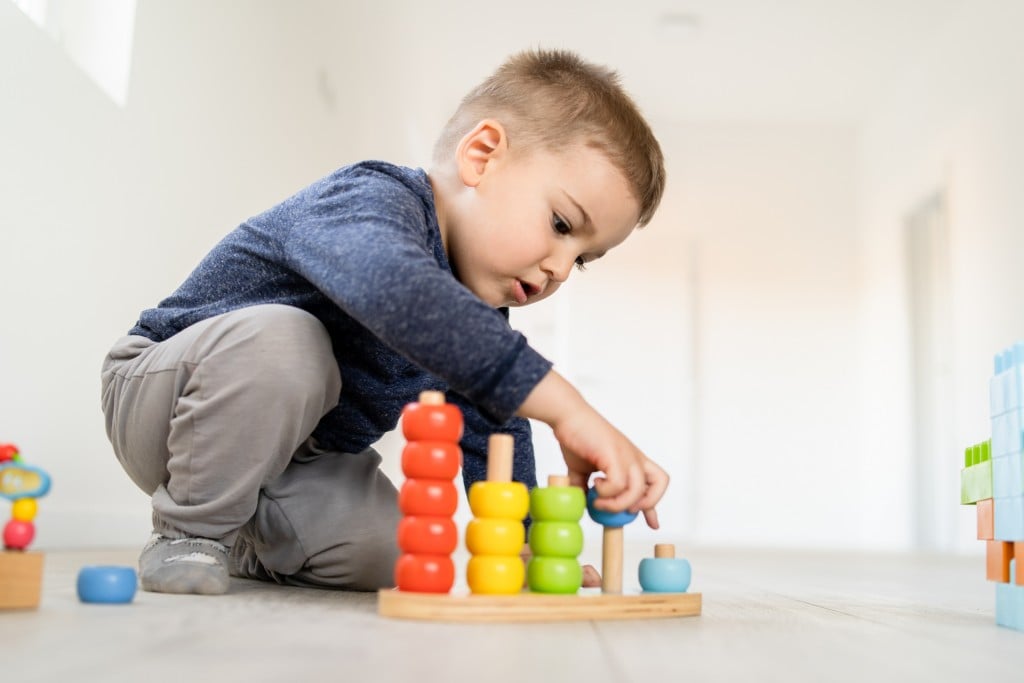 The pandemic has pushed schools into the spotlight, highlighting academic and social-emotional challenges, especially for vulnerable, at-risk children. Researchers at OU-Tulsa in partnership with Georgetown University were already studying the impact of preschool on children's well-being before the pandemic hit. When Tulsa Public Schools closed because of COVID-19, the research team also began to gather data on the effects of distance learning on young children.
The Tulsa SEED Study (Study of School Experiences and Early Development) began following a diverse group of low-income children in Tulsa pre-K 3- and 4-year-old programs in 2016. Cohorts of children who had never been in a 3-year-old program were recruited in pre-K, and kindergarteners who had never been in a classroom made up the final cohort. All children are followed through fourth grade to assess the impact of preschool on the whole child. Does being in a high-quality early learning program such as Head Start matter?
"We are seeing differences in the kids," said Sherri Castle, assistant director for research and current acting director for SEED at OU. "High quality early education benefits all children, really, with greater benefits to children who are vulnerable to the consequences of poverty and systemic oppression and these sorts of things."
Critics of investing in Head Start and other public early childhood programs cite a "fade-out" effect where academic benefits even out or dissipate over time.
However, Castle says that SEED shows sustained impacts through first grade and beyond, arguing that there are multiple ways to look at the benefits of early childhood education.
"It may be how we measure the children's growth that really matters."
Research has tended to focus more on rote questions and answers rather than open-ended ones. Castle says that they are seeing data that shows sustained growth in open-ended skills such as motivation and self-regulation that help children continue to explore and support their own learning in the classroom.
"Do you think through things in multiple ways, or do you sit there and wait to be shown how to do something?" Castle said. "What we're trying to do with Head Start and early education is instill that curiosity and support where children become self-driven learners."
Pandemic Impact
SEED researchers surveyed participating parents and teachers in August 2020 after the pandemic began, and school shut down. Study participants were given a follow-up survey in the summer.
"No one was prepared for this," Castle said. "Our kids (the cohort being followed) were in first grade that year. Part of teaching children how to read is sitting with that text in front of you. You use your physical proximity to scaffold the child's engagement. Not in a controlling way, but where you can put a hand on a shoulder or you can lean in, which helps you co-focus on something. But when you're on opposite sides of a computer screen, it's a real challenge. Those kids that needed that much more direct type of instruction in our cohort really missed that with the school closures."
For low-income families, having a quiet place dedicated to school, or even a desk or bedroom was also problematic.
"And then you have logistics like lack of devices or internet access," Castle said. "And you might have a parent with a low reading level or low computer literacy. We heard stories from teachers about having to explain to parents what a cursor is – problems that people never imagined."
Castle said the challenge for SEED researchers, beyond identifying problems, is to extrapolate lessons learned from the impact of school closures on everyone.
"I think, to me, one thing that is important is that there's this phrase that we're all in the same boat, that we're all in the same storm, but our boats are a little different. Most of our findings aren't all that surprising. Moms that reported to us that they had higher levels of depressive symptoms before the pandemic are the ones that struggled to support their children through the pandemic. Hispanic families struggled with food insecurity because a lot of the rescue packages had caveats where if you had any non-residents or non-citizens in your home, you didn't have access to those resources."
The Need for Support
As the researchers uncovered unique family challenges, they were able to share them with school leaders, teachers and community advocacy agencies.
"It's important just knowing that there is this variability and that there are always families that will need more supports," Castle said. "We just need to stay the course and keep pouring in resources to those families. The data I've seen does look like we're going to see the gap grow between the haves and the have nots."
Castle says schools need more caring, responsive adults who can build relationships with children, while freeing up teachers' time. With public schools experiencing staff shortages and substitute shortages, schools are taxed.
"One thing we talked about as a research team is that all schools really are community schools," Castle said. "This is the place where children often are eating two meals a day. They might be getting a snack. Some schools provide laundry or food backpacks to take home, or childcare and health screenings – so many things that we take for granted and pile onto schools. We ask them to make it work with a bare-bones budget."
SEED researchers hope that by looking at what happens in the classroom to children from pre-K through third and fourth grade, they can identify boosts and then suggest classroom or family early interventions that will support sustaining those boosts.
Tulsa SEED Study Survey of Parents and Teachers, May-July 2020
Families faced loss of work, loss of income and food insecurity since the pandemic began.
Nearly half of responding parents lost their job or had work hours decreased since COVID-19 hit.
Six in 10 parents reported decreased household income.
Nearly half of parents worried that their food would run out before they had money to buy more.
Betty Casey is the Associate Publisher and Editor-in-Chief of TulsaKids Magazine. She has been with TulsaKids for over 20 years.
---