Our Top 4 Moments at Tulsa Pop Culture Expo 2019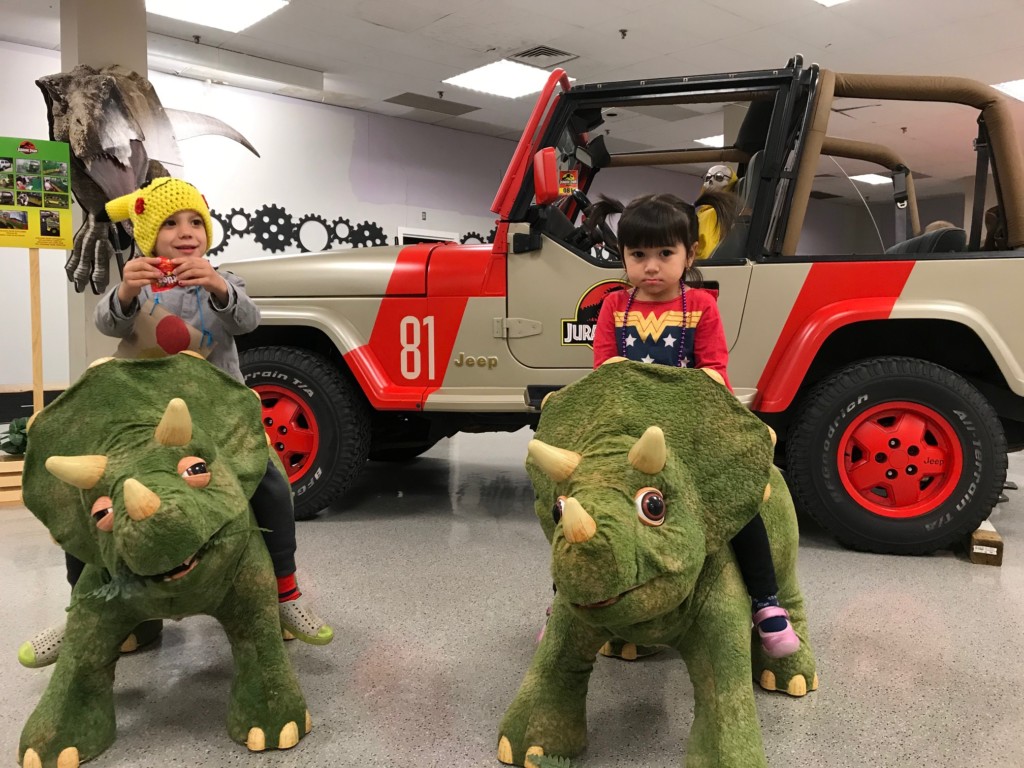 One of the nice things about having a blog is that I get to relive my favorite moments while writing. In this case, the past weekend, in which Joss and I spent a collective 10+ hours at Tulsa Pop Culture Expo, our favorite con!
Tulsa Pop Culture Expo (TPCE) is the major fundraising event for Tulsa Pop! Kids, whose mission is "to advance literacy and education through pop culture and entertainment." Besides putting on TPCE, Tulsa Pop! Kids participates in comic book giveaways, hospital visits (with pop culture characters), scholarships and more. Tulsa Pop! Kids also raises money by hosting private screenings of popular movies when they arrive in theaters. Check out their website for upcoming events.
TPCE Attractions
Attractions at the Expo itself include celebrity guests–they speak on panels and are available for photo ops and autographs. Also, panels featuring professionals from the pop culture world, including (as mentioned) celebrity guests, cosplayers, photographers and more. I really wanted to attend a "Beginning Sewing for Kids" panel on Sunday, but we were running a bit late, and it would have been hard to convince Joss to sit down for half an hour.
The free Gaming Area is another important aspect of TPCE, and Joss loved it, but as neither of us really have the first idea of how to play video games, it's just frustrating for me! But he wanted to play EVERY ONE.
There are also a ton of photo backdrops from a variety of fandoms, including Lion King, a fairy forest, the Hulkbuster, Batmobile, Jurassic Park, The Avengers, Star Wars and Star Trek, Harry Potter, etc.
Joss's favorite photo op. He kept wanting to "go back in time!"
And of course, talented vendors, including local artists, game designers, and more.
Local artist Stitched by Sisters, and Joss's future Pikachu hat!
This year, the event was held at Woodland Hills Mall (in the former Sears location). I liked this location because the food court was just a short walk away!
Our Favorite Moments
The best part about TPCE is how kind everyone was, especially to a four-year-old who has trouble keeping his hands off of things sometimes, despite my constant repetition of, "Do not touch!"
So here are some special moments from this year's Tulsa Pop Culture Expo:
Hanging Out with Spider-Man
One great thing about cosplay is that it gives kids (and adults!) a chance to meet their favorite characters, whether that be Zelda, Mulan, Dr. Who or–in Joss's case–Spider-Man!
Joss was dressed as Cat Noir (with bonus Ninja swords) on Saturday
Early in the day on Saturday, Joss made friends with a volunteer Spider-Man who was hanging out in the kids area. They bounced balloons back and forth, and Spider-Man gave me some comic book recommendations. Spider-Man happened to be wearing a crocheted Pikachu hat. We later found the vendor and got Joss his own. Afterwards, we went looking for Spider-Man so Joss could show him his matching hat. However, we weren't able to find him until Sunday.
At home, Joss kept saying, "Well, the hat is a little itchy, but it's still cool! That's what Spider-Man said."
We also found a second Spider-Man on Saturday. Joss invited him over to the Build-a-Forky station in the kids area. "Do you want to build a Forky with me?" Spider-Man obliged, which was pretty awesome.
We've run into this group at several events now, and they are always wonderful. This is a group of Star Wars enthusiasts who raise money for charity by dressing as Star Wars characters aligned with the Dark Side. Here is more information from their website: "Oklahoma Garrison works within the state to promote charity and community goodwill by volunteering at fundraising events, walks/runs, hospital visits and other events to bring smiles to children and the general public. Our members are every day men and women who share a passion for Star Wars, and are very proud to support our communities as 'Bad Guys Doing Good'."
On Sunday, the Legion was kind enough to let Joss and our friend Zella hold and wage battle with EVERY color of light saber that they had–and when they'd had enough of that, Joss got to hold a replica of Han Solo's gun, which made hims so happy!
Later, Joss got to fight Kylo Ren (his favorite Star Wars character) while wielding his giant banana sword, courtesy of local balloon artist Balloon Man Neil.
I loved how this group was willing to trust the kids with their accessories. And they even joined in on the battles!
Getting a Free Bottle of Water from Arlene Paige Cosplay
Shortly before leaving on Saturday, we were making one final round through the vendor area, and Joss mentioned that he was thirsty. We happened to be passing Arlene Paige Cosplay's booth, and she overheard Joss and immediately offered him one of her two bottles of water.
Joss and I were just a few feet away from the concession area, so I told her we were happy to go buy our own bottle, but she insisted–which was so appreciated, as I'm sure you can understand if you've ever been somewhere with a child who suddenly was very thirsty! (We planned ahead better on Sunday and brought our own bottle, ha!)
Watching Joss Become Someone's "Favorite Kid In the World."
It's so special to see your kid's creativity coming out and having someone else enjoying it! Sunday morning, Joss decided he wanted to make himself a Stoplight costume. This was inspired by a "Daniel Tiger's Neighborhood" Halloween book.
I was 1000% in favor of this idea because not only was it original, and something he could do mostly by himself, it also meant that he wasn't insisting on wearing a costume that was several sizes too big, as would have been the alternative.
Joss colored in three circles on a piece of cardboard. We used a piece of yarn so that he could wear it around his neck. Then we dressed him in gray for the "pole." All this was topped with his new Pikachu hat, of course!
I asked Joss what his character name would be, and he declared he wanted to be known as "Kooky Bananas." Someone later asked if he was "Pokemon Go," which would have made a lot more sense! However, Joss isn't familiar with the game, so no, he was just Kooky Bananas the Pikachu hat-wearing stoplight.
At some point in the day, after I'd forgotten that that was his name, we ran into Balloon Man Neil. Joss got in line for a balloon, and when he was asked what he wanted, he replied, "A banana."
"Just a banana?"
"I want a banana."
"Are you sure? You just want a banana."
"Yes!"
When I finally remembered that he was Kooky Bananas, this made a little more sense. But after Neil blew up a large yellow balloon and bent it into a banana shape, he asked Joss if it needed anything else. "Yes, some green on one end." Done. "Anything else?" "Some silver. Make it a sword!"
And that's how Joss ended up being Kooky Bananas, the Pikachu hat-wearing Stoplight carrying the world's one and only giant banana sword.
Throughout this process, I ended up talking with another onlooker who was impressed by Joss's random creativity. As we walked away, he said something along the lines of "That's my favorite kid in the world." Yay!
Wrapping Up
So those were my top moments. Joss would probably largely agree (although when I asked later, he said his favorite thing about the weekend was pretending to ride the coin-operated vehicles at Woodland Hills Mall), but his other two favorite things were trying to hug R2-D2, a mobile, working droid built by Tulsa R2-D2. Again, we've seen this group at other events, and Joss always loves getting to chat with R2-D2.
He also loved The Real Oklahoma Ghostbusters' booth, although we might have worn out our welcome when he kind of knocked off their banner from the front of the table. However, they had a ghost catcher that you could operate by pressing a pedal. He probably could have just done that for the entire con and been very happy.
Were you at Tulsa Pop Culture Expo this year? What were your favorite moments? We'd love to hear your stories!
---