Nine Summer Tips to Smooth the Transition to College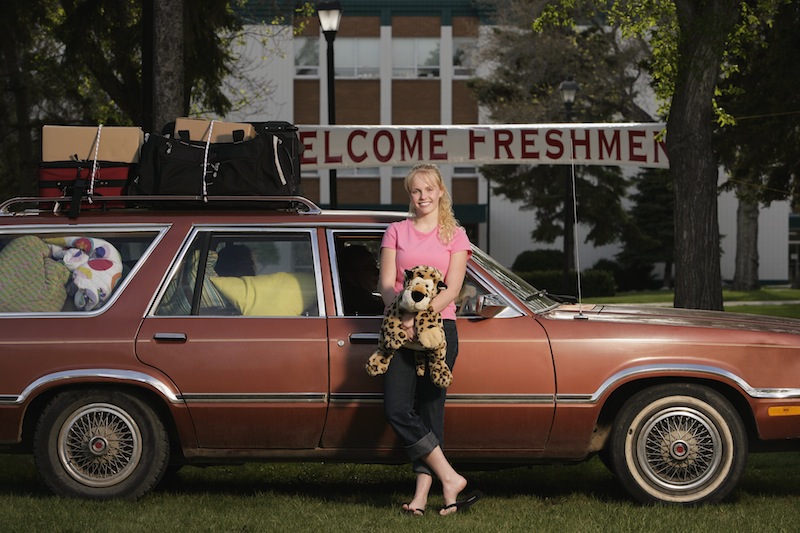 It's the final stretch for high school seniors – just a few more hurdles before the door closes on one significant chapter of life and opens on the next. For those leaving for college in the fall, there are a few things you can do this summer to prepare for the semester ahead.
1. Orient Yourself
Take advantage of your school's summer orientation program. Not only is it an opportunity to get the first pick of classes and learn your way around campus, it's also a chance to meet other freshman and get to know the town where you'll be living for the next few years.
2. Develop a College Mindset
If mom has been your alarm clock, cook and laundress, now is the time to learn some basic skills you'll need for living on your own. The hand-holding days of high school are behind you. Use the summer to take responsibility for and control of your life. Set a schedule and develop the tools you'll need to live independently.
3. Polish Foreign Language or Weak Academic Skills
Most universities require two years of a foreign language. While you may have studied one in high school, college classes move at a faster pace. Brushing up on your chosen foreign language will help you excel in your coursework and take some of the academic pressure off your first year. Free podcasts are available in a multitude of tongues. The Tulsa library system is a great resource for study aids, too. If you're a Spanish student, you're in luck living in Tulsa with its large and vibrant Spanish-speaking community. The city boasts several Spanish language radio stations and bi-lingual papers, which make it easy and fun to practice your skills.
Additionally, if you know you struggle with algebra or need to brush up on academic writing, stay in the game by enrolling in some academic tutoring, taking a class at Tulsa Community College, or exploring free resources at the Tulsa City-County Library.
4. Seek a Growth Experience
This is a good time to pursue a new passion or explore a hidden talent. Summer jobs and internships provide opportunities to both pad the bank account and learn a new skill. Volunteering at a hospice, hospital, food bank or homeless shelter can give you experience helping others. If you're fortunate enough to travel abroad, it can be a transformative adventure, boosting self-confidence and providing a more global outlook. Challenge yourself to grow and learn.
5. Prepare to Pack
If you'll be living on campus, make a list of the things you'll need for your new room. Consider purchasing smaller items (towels, sheets, etc.) in advance while selections are good and you can shop sales. To save some money, look for duplicate items you can take from home. Consult with your roommate(s) to coordinate bigger purchases like mini-fridges, printers and microwaves. Big box stores will also let you order at home and pick up items in your college town.
6. Get to Know your Roommate
Try to move in with a friend, rather than a stranger. Use the break to get to know your roommate. Email, texts and social media make this easier than ever, but a regular phone call is a good thing, too. Asking your roommate about his or her habits, preferences and schedule will make this transition much easier.
7. Budgets, Insurance and Adulting
Freshman year may be the first time you are responsible for your own finances. Estimate costs for books, supplies, food, clothes and entertainment. Consider a part-time job on or near campus to offset expenses. If your parents are part of your financial equation, work with them to understand what support they will be providing. Learn about your healthcare insurance and obtain a copy of your insurance card. Explore health insurance options through your school, as well as what services are available on campus.
8. Continue Outside Reading
If you've settled on a major, use the summer to read in that area. When available, take a look at the syllabus or requirements for your upcoming classes and choose articles, books or podcasts that enhance your understanding of the topics. Preview textbooks if possible. A good foundation will go a long way toward achieving academic success.
9. Spend Time with Family and Friends
When you're sitting in class, it seems to take forever for summer to arrive. Once it's here, it flies by quickly. Before you and your friends head out across the country this fall, make time to see them regularly. If you're leaving the state for college, it may be months before you're reunited with your family, too. When possible, try to spend quality time with your parents and your siblings before you leave the nest. Your family appreciates it more than you know.
This article was originally published in TulsaKids' May 2018 issue.
Julie Wenger Watson is a freelance writer who's worked in all aspects of music promotion. She's also Co-Director of "Live From Cain's," a public radio show pilot.