Finding Flowers in the Weeds: My Personal Journey through Miscarriage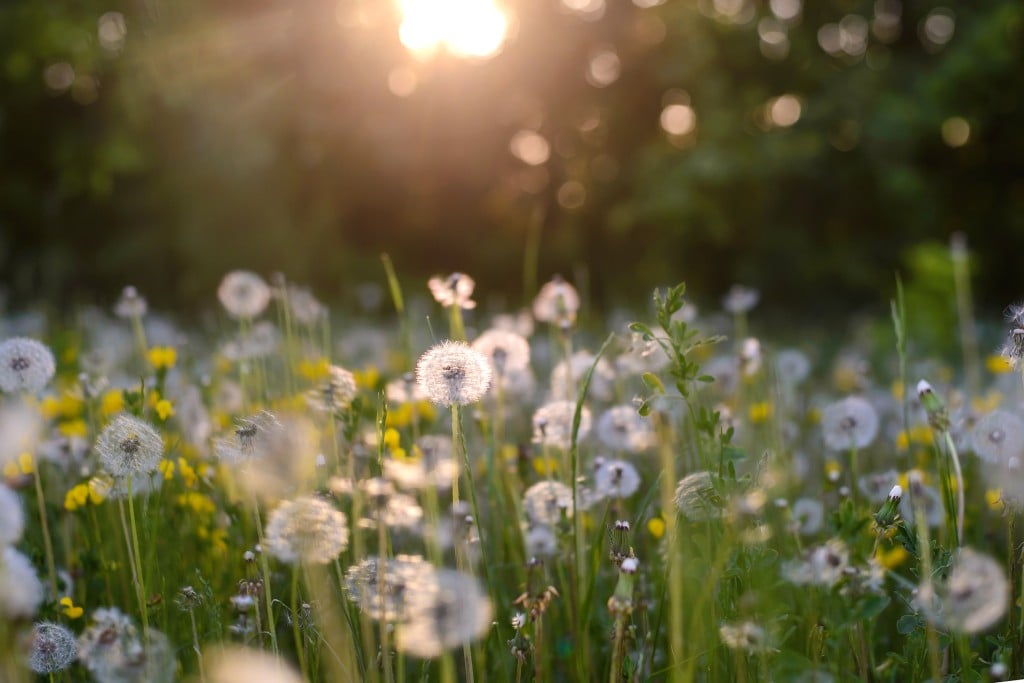 On a summer day six years ago, I was sitting in bed, holding my newborn daughter as she squalled and waved her arms, ready for a fresh diaper and some milk. Just as I got her situated and took a breath, my husband said, "Yeah, I'm done. I'd forgotten that particular cry they make." Though I rolled my eyes, I could not help but agree that at that moment, the last thing I wanted was to have another baby. The feeling of "doneness," of the closing of that phase of our parenting life, remained for years. I gave away all but the most sentimental of items. I wished other people joy while celebrating the lack of tiny cries, tiny bottoms and tiny sleepless people in my life. I watched my growing girls crawl, walk, run into the next stages of development, and felt complete.
Until I didn't. I don't recall when I became aware of it, but a desire to do the whole thing again grew within me. It felt sacred and tender, a dream I didn't dare speak aloud to anyone. Finally, when I did confide in my husband, he startled me (and himself on some level) by smiling and saying he felt that way, too.
It was not long before I was feeling the start of familiar symptoms, signs that the dream of our hearts was growing within my womb.
A Previous Loss
While pregnant with my youngest child, I had experienced the terrible sensation of loss as I was told after a dating ultrasound that, while there were two babies present in my uterus, only one was still alive. The wonderful people who walked that path with me shared that it was normal for me to feel both pain at the loss of a baby, joy at the health of the other and confusion because, while everyone who experiences a loss may wish to be in such shoes, no one really would choose that. I had grieved our little one, told people about them and, when my girls were old enough, they too learned about their sibling who left us so soon. We named them Shalom, the Hebrew word for peace.
I decided then that if I were ever to be pregnant again, I would tell people as soon as possible, because even if the worst happened, I would have a community around me who already knew about and cared for that child.
A New Pregnancy
Nearly six years later, I was looking at a little stick on my bathroom counter and waiting for two lines. When I knew we'd succeeded, I went straight to my husband, handed him a coffee and whispered in his ear. He lit up, grinning and squeezing me. It was not long before my children, family and friends all knew that despite our ardent "shop's closed" talk, we'd changed our minds and invited another Kobilnyk into our life.
Being pregnant the third time is a strange animal. You know what vitamins you like, aren't phased by strange twinges in your breasts nor consumed with the urge to buy baby furniture immediately. I continued my life with a high degree of normality. Everyone celebrated with us and delighted in our daughters' enthusiasm.
In the back of my mind, I shuddered each time someone commented that I was early. I've a background in science and relied upon that to comfort me through my own occasional dark thoughts. "What if" came sporadically, but I was able to push it away with confidence that, come what may, Jon and I had each other. So, when Jon and I went to an early ultrasound, we were cautiously optimistic. Not so when I left that day, having been told that my baby was measuring so small that they would only just be starting to have a heartbeat, and I may need a follow-up scan.
I played a game of mental Pollyanna all down the clinic hallway, rationalizing why my nagging thoughts were simply not true. As a rational person, I accepted that it was not possible I'd conceived more recently than I had thought. And if I thought about it, my symptoms had graciously decelerated recently, but could that not simply be divine mercy for a working mom with two busy elementary kids? No, it was not so. It could not be so. My hand touched the doorknob to the front of the clinic, and I was hit with a wave of emotion. I rushed outside, panic stricken, looking to Jon. "What if I've been walking around, holding an empty belly?" I asked. "What if our baby is dead and I never even knew?"
"Don't go there until we know," Jon said. It could all be okay.
Driving back to work, I fell apart, weeping and accepting that the worst had come to pass: We had lost the baby we'd longed for so much, the baby we'd been so excited to meet. And this time, there would be no twin rainbow baby. I felt full and still empty. I felt both ill and oddly normal. I wanted to scream until all the air in the room was used up. I wanted to curl up and die. Of course, wanting to die when I had such a wonderful family that needed me made me feel even worse. I told myself, "It happens. It happens all the time." But in my heart, I questioned my worth. What was wrong with me?
Taraxacum officinale
In the weeks preceding my miscarriage, I'd seen an infographic on Facebook about dandelions. I've been fascinated with those floral underdogs since I was a child. Their cheerful color, their whimsical seed dispersion method and persistence have ever struck a chord with me. Naturally, I saved that infographic and stored its information in my memory. I told people "Did you know" dandelion facts for weeks and thought of them continuously.
The day we told our girls that our baby was gone, my youngest walked into the front yard and stood stoically, looking off toward the horizon. With a tear on her cheek, she squatted and picked up a single dandelion wishing flower. She blew on it with an intense expression and walked over to me. She took my hand and whispered, "I wished a big wish."
"Me too, Baby," is all I could say, watching the dandelion seeds aimlessly drift away.
That night, looking at the picture I'd taken of the yard, a notification popped up. Apple could identify the plant in the photo if I'd like, a feature I'd not noticed on my phone before. I clicked the little leaf icon and smiled as cheerful images of dandelions filled my screen. Taraxacum officinale, the common dandelion. The taxonomic name surprised me with its formality. If humble "daddy lion flowers" was a nickname bestowed by children, Taraxacum officinale was a name called at graduation. The beginning of the word caught me and stayed with me for the weeks to come. Tara. Blood tests confirming lowering hormones. Tara. People looking at me with red lines around their eyes and glancing away as I passed, sadness overcoming both our faces. Tara. One thousand and one questions from my daughters, most of which I could not possibly answer and many of which I'd asked myself.
As I waited for my body to process the loss and undergo what was likely the most unpleasant and most mundane physiological event I'd ever experienced, I talked often with Jon. We processed together, grieving openly and healthfully. During one of these moments, curled up on the bed, I told him I'd like to name our baby, much like we'd named our vanishing twin years ago. "I like Tara," I told him, explaining its meaning in various cultures. In Irish tradition, the Hill of Tara was where monarchs were sworn in. In Sanskrit, it means star, symbolizing the light of the soul. And most of all, it called to mind a hardy little flower that grows in otherwise empty places, rehabilitating the soil and leaving little parts of itself behind to enrich whatever may come next. Beloved by children, important to bees and nigh impossible to stamp out, there is a significance to dandelions that cannot be denied.
My body and heart are healing, and someday I may decide I want to try again for one more baby. Some days are better than others but when it comes to Tara, I have no regrets. I am glad Tara was known and loved by so many people. I'm grateful for the short time Tara had with us. And I am mindful that such a light, such a personality, must surely have changed things for the better. Every spring, I will see their flower and I will remember the season we spent together, looking forward to seeing them again.
Alicia is an Early Childhood Educator who works with young toddlers. She finds joy and inspiration to write in their cheeky shenanigans, as well as those of her two daughters.
---