Mothers & Sons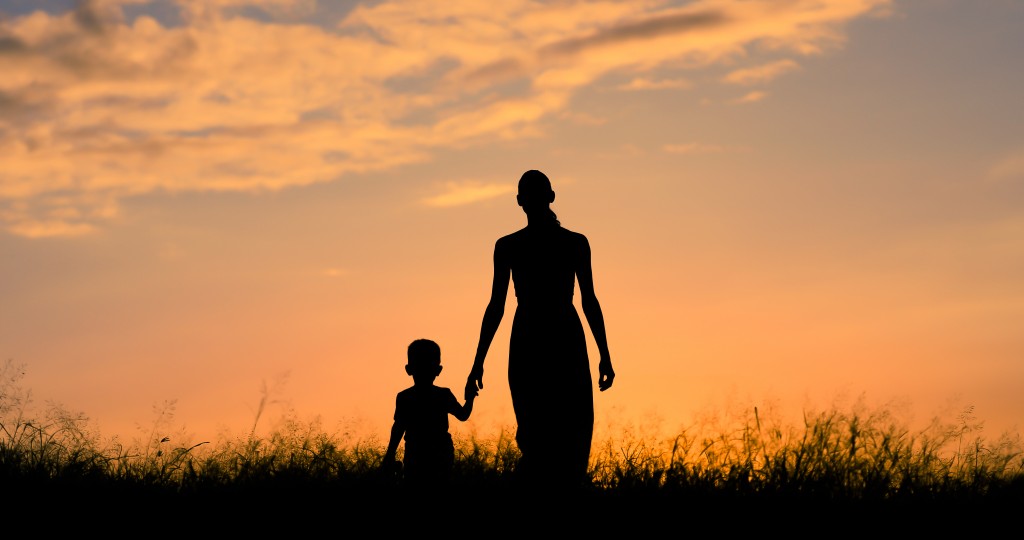 Chuck Foshee, TulsaKids' publisher, brought a book of poems to the office that he had just bought called "Love Poems (for the Office – Or Wherever)" by John Kenney. As you would guess, most of the poems are humorous takes on office subjects: cubicles, open spaces, overheard phone conversations, emails and such.
However, the final poem, "For My Mother," is about Kenney's mother. A hard-working woman, child of the Depression who was raising six sons, she knew how to stretch a dollar. The poem shows the sacrifices that mothers make. She died when Kenney was 12 years old. He writes:
I know the details of her life.
But I do not know
Cannot know what she felt.
The child of the Great Depression
Oldest of five
Telephone operator out of high school
Mother to six sons.
The resume of a million American women.
She worked.
Here was an economics genius
Stretching her husband's firefighter salary
At Filene's Basement and Big Buy
Coupons clipped and S&H Green Stamps pasted
Shoes shined and clothes mended.
How many dinners made and baths drawn
Stories read and diapers changed
Cries soothed and skates tied?
I was struck by the similarities to my mother. While the details of my mother's family life are different, they describe the same work ethic, the same upbringing.
But what stopped me, what brought the lump to my throat, was the last part of the poem.
Kenney describes going to work at age 10 as a golf caddy, just as his older brothers had done. His mother, a woman who had never played golf and would never play golf, drove him to the "fancy country club" and left him with a dime to call her to pick him up when his shift had ended.
He got his five dollars in pay, called his mother, and while he waited for her, Kenney walked into the pro shop. In the section for "Ladies," he spent two dollars on a gift for his mother — a yellow plastic bag meant to hold golf tees. He gave the woman who would never play golf the worthless gift in the car on the way home. Kenney ends the poem with these two stanzas:
I love it, she said, smiling.
Her gift to me.
I can't seem to get this right.
I want to keep working on it.
I don't want it to end.
Yes, she would say.
Keep working.
The poem touched me not only because this mother reminds me of my own mother, but because my mother has a similar story about a gift from her son. In the three years since my brother, Dan, took his life, she has told me this story many, many times.
She always starts with, "You know that time I took Danny to the store?" I do know, but I like to hear it.
My mother says that when Danny was about 10 years old, he asked her to drive him to the Five & Dime. She always says how she wasn't dressed to go anywhere but took him anyway. (She adored my little brother.) She describes how she waited and waited for him, getting more and more worried and annoyed. "I was really wondering what was taking him so long," she says. "I couldn't get out and look for him." Finally, she sees Danny pushing through the door of the Five & Dime. He gets in the car and opens a small bag. "This is for you," he says, handing her a tiny ring box that looks like a little ornate chest. "I couldn't decide what to get you. That's what took me so long."
My mother, a woman with very little jewelry, has kept that box full of memories on her dresser all these years.
---