Make a Beeline for Branson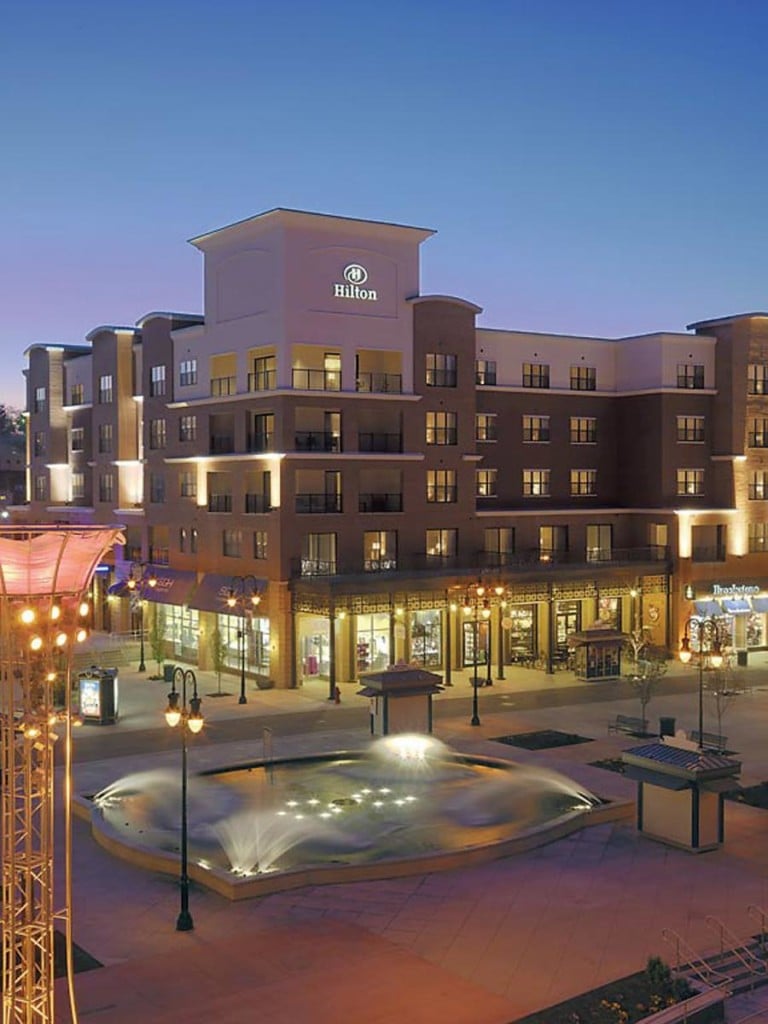 What is the buzz about Branson, Missouri, a small town, situated in the middle of the country, with a population of just over 10,000 people (according to the 2010 census)?
Could it be the seemingly endless live music and theater choices? Might it be the fascinating cultural influences of the self-reliant hill people? Maybe it's the sheer beauty of the Ozark Mountain region and its bountiful choice of outdoor activities.
No matter the case, you and your family can decide for yourselves by exploring Branson, when heat and humidity are replaced with cool and breezy mountain air.
Fall is the perfect time to make a beeline up I-44 where you'll find yourselves in a place that offers entertainment, history and outdoor activities galore.
Live Theater Everywhere
Known as the "live music capital of the world," Branson is an entertainment mecca, housing more theater seats than New York City's Broadway or Las Vegas' famous "Strip." There's a production choice for everyone, with over 70 live theater shows.
Branson proudly presents down home, good, clean fun-style shows, focusing on family, patriotism and religion.
For information on show schedules and to get tickets, call 1-800-296-0463 or 417-334-4084 or check out explorebranson.com.

A Cornucopia of Culture
The Ozark region is known for its hill people, who oftentimes were called "hillbillies." Contrary to this negative stereotype of their lifestyle, these people were independent-minded pioneers, who persevered and established themselves as craftspeople.
Expose the kids to what it was like to live in the Ozarks in the late 1800's, tucked away from the big cities east and west of Middle America.
Take them to Silver Dollar City, a late 19th century theme park which features festivals, rides, shows and demonstrations including potters, blacksmiths, glassblowers, quilters and more. For pricing and scheduling information, call Silver Dollar City at 1-800-888-7277 or visit silverdollarcity.com.
The Great Outdoors
The Ozark Mountain scenery is breathtaking, particularly during the fall foliage season when nature's canvas exhibits multi-colored vistas from most any vantage point. Thousands of years of erosion have created peaks, valleys and wooded areas that offer up challenging hiking opportunities for the "outdoorsman" in you. The Ozark Mountain and Mark Twain National Forests add up to almost 3 million acres of rugged wilderness waiting to be explored.
The area is marked by Lake Taneycomo and Table Rock Lake as well as numerous streams and rivers, including the scenic Buffalo National River, a favorite among canoe and kayak enthusiasts. Fish including trout, bass and crappie are abundant. So, why not bring your pole and drop a line?

Lodging Options
Of course, there are standard hotel and motel chain options sprinkled throughout the region. But for something more unique, consider the following:
Branson Landing's Hilton Convention Center and Branson Hilton Promenade (a smaller, more boutique-style alternative). The center is located in the recently unveiled Branson Landing, a new downtown waterfront complex. Check out hilton.com or call 877-214-6725 for pricing and more detailed information.
Chateau on the Lake. A long-term dream of J.Q. Hammond, successful businessman and developer and owner of Renaissance hotels, was to build this majestic, chateau-style property and he made it come true. This new resort sits on a picturesque hilltop overlooking Table Rock Lake, yet is only a few miles from the main attractions in downtown Branson. It is the only AAA Four-Diamond resort in the area. For more information, call 417-334-1161 or visit chateauonthelake.com.
Big Cedar Lodge. Quietly nestled in the mountains just 10 miles south of the hustle and bustle of Branson is this upscale yet family-friendly resort. It offers wilderness-style accommodations within one of three fabulously appointed lodges or throughout cozy cottages and cabins scattered along Table Rock Lake. This Bass Pro shop property offers fishing and boating, an outdoor heated pool, riding stables and a spectacular spa. Call 1-800-225-6343 or visit bigcedar.com for more details.
Make It Happen
What better time than now to take the kids on a daytime hike, see a show or two, visit a museum or an amusement park and explore the old-time feel of this unique Ozark Mountain community? There's a slew to do and it's a cinch to get there from here.
For more information, contact Branson Lakes Area Chamber of Commerce and Convention & Visitors Bureau @ 417-334-4084 or explorebranson.com.