Kate Atkinson Embraces New Opportunities & Motherhood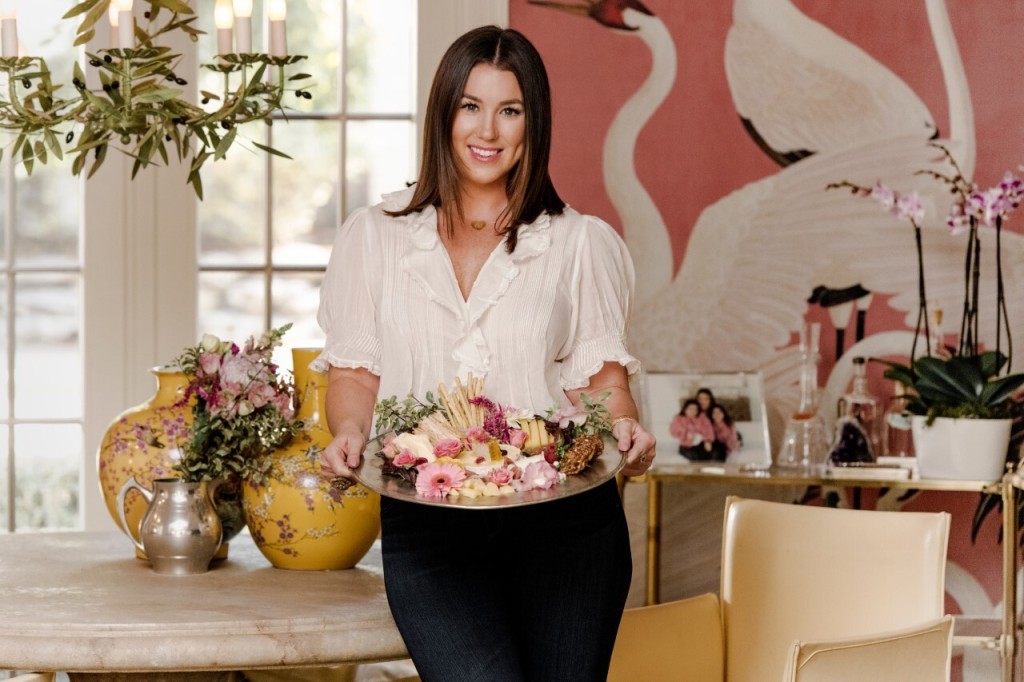 Kate Atkinson is always up for an adventure. One of her biggest adventures happened after college when she attended culinary school at Le Cordon Bleu in Paris. Prior to enrolling full time, she took a class to get her feet wet and realized that she was in her element. She soaked up the knowledge and embraced her experience living abroad.
Fast-forward several years. Following a divorce, she relocated from Los Angeles back to Tulsa and shortly after doing so had an opportunity to be a personal chef for film director and producer Martin Scorsese while he was in Oklahoma filming Killers of the Flower Moon. She decided to pursue that opportunity, even though the timing was less than ideal. It resulted in preparing and serving meals to Mr. Scorsese and his family for six months. She recalls the experience as truly incredible.
TK: What is your superpower?
Kate: Curiosity. I look into something until I figure it out.
TK: When did you decide to pursue a career in the culinary arts?
Kate: I spent time in college studying abroad and knew I'd love to study more in depth abroad. I loved the 1954 movie Sabrina when I was younger – especially the part with Audrey Hepburn attending Le Cordon Blu – and thought it would be amazing! I was a Spanish major in college and enjoyed traveling. When I got the opportunity to attend an introductory class at Le Cordon Bleu, I loved every minute of it. I knew that I wanted to enroll full time and learn all I could. The hurdle was learning French at the same time I was learning French cooking.
TK: What encouragement did you receive when you told others that you wanted to become a chef?
Kate: My parents have really instilled a love of travel, new experiences and education. They were supportive when I decided to move to Paris and attend culinary school. Another person who encouraged me was Restaurateur Justin Thompson. While I was waiting to get into Le Cordon Blu in Paris, I worked for him. I was eager to learn, and he was very kind to extend an opportunity early on. It was interesting to learn the restaurant side of the business including different hacks and the speed of the kitchen.
TK: Do you have a mentor? How have they helped you?
Kate: Justin Thompson is a mentor in the restaurant business. And entrepreneurs Annie Brady and Tracy Salisbury are both such an inspiration to me in business and life! Something that I learned early on is that you never know when your path is going to cross later with someone. Justin gave me that opportunity 10 years ago, and now our kids are at the same school. I am currently working on our school fundraiser; I knew I could reach out to him for assistance.
TK: You had the opportunity to be a personal chef for a celebrity while he was filming the movie Killers of the Flower Moon. Can you share how that came about?
Kate: I was in the middle of a divorce and had just moved back to Tulsa from Los Angeles. I was also just starting my catering business. A friend of mine, Chef Valerie Carter, learned about that opportunity and shared it with me. I found out about the opportunity on a Wednesday, had an interview on Thursday and was working full time on Friday! All in the span of three days my life was totally different! I was on the road to Bartlesville every day from April through September 2021 working for Martin Scorsese!
TK: There is something you can learn from every experience. What did you learn from that one?
Kate: That experience set me up for success in creating really special menus. I also realized that I could handle that situation. I was really proud of myself that I could do it. Another cool thing was seeing what was happening on the movie set and what a well-oiled machine it is. The people working on the set were on top of their game. I was in awe of the attention to detail and genuine concern for representing this book accurately and respectfully. It was truly an honor to be a part of it.
TK: It seems like you have your hand in a lot of different things. One of them is learning to fly. When did you decide that you wanted to attend flight school. How is that process going so far?
Kate: I used to be so scared to fly. So, I decided to learn everything I could about flying. I believe learning more about something helps take away that fear. I started six months ago and am attempting to earn my private pilot's license. It's been a lot of fun to learn something new. I don't know where it will take me, but it's been great so far!
TK: As a busy single mom, what do you do to take care of yourself?
Kate: Balance is a hard thing to attain! As a busy mom, I realized it's important to do things just for you. If you're taking care of yourself, you'll be better for your kids. My yoga practice has been very important to me and also learning a new hobby has been good. I view these activities as mandatory, so I am able to unplug and do something just for me.
TK: What is your biggest motivation?
Kate: My kids! I want to be the best I can for them, and Tulsa is the place to do it. Having grown up in Tulsa, it took living several places to realize that I really appreciate living in Tulsa. I know this is where I want to raise my kids.
For more information about Chef Kate, check her out on Instagram: @chefkatetulsa.
To listen to this interview, check out the Sharing Passion and Purpose Podcast on your favorite podcasting platform or directly at: SharingPassionandPurpose.com.
---