J.A.M.E.S., Inc. Helps Teens Who are Also Parents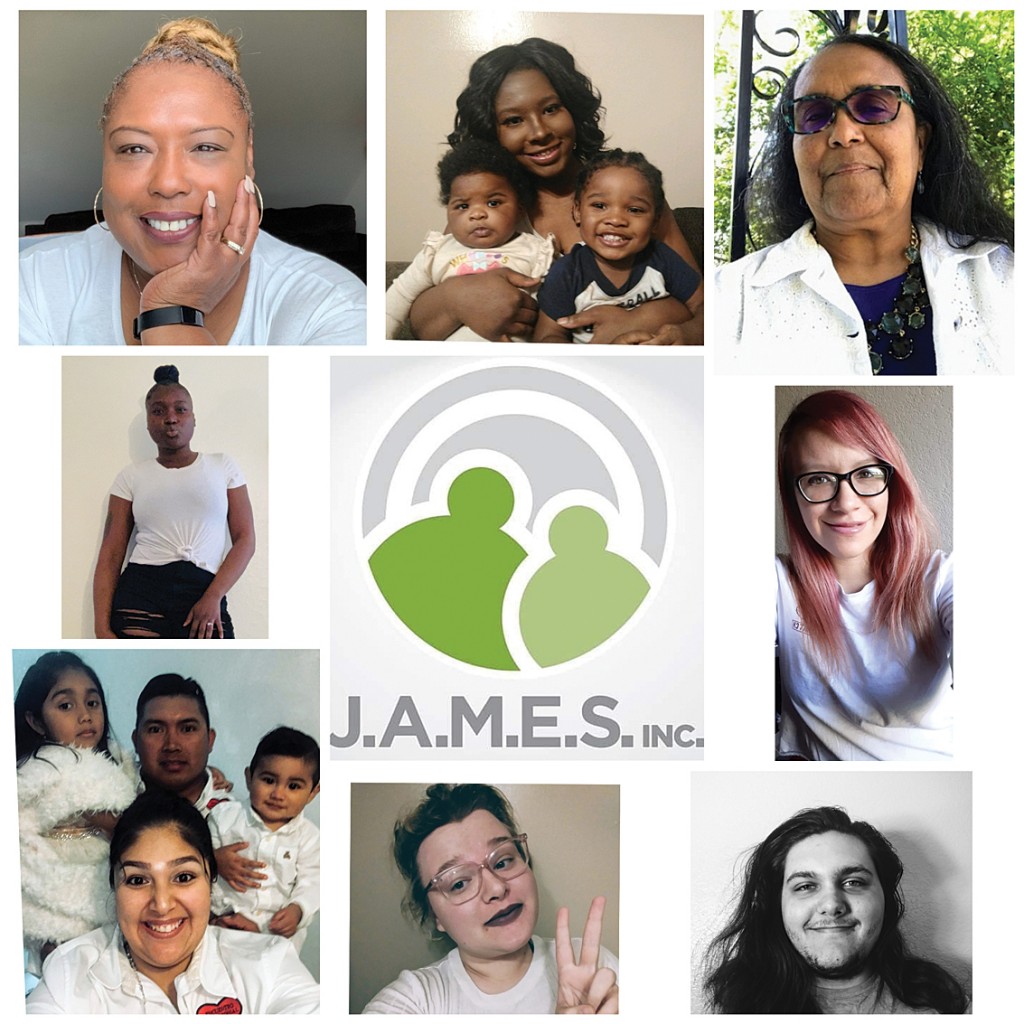 We want to find the young moms and dads out there who feel like they're alone because, if you talk to any member of J.A.M.E.S. Inc., one thing we all have in common is that we felt so isolated," says Tulsan Leah Blevins.
Blevins knows what it's like to be young, isolated and afraid. When she became pregnant at the age of 18, she dropped out of high school. Without the guidance she received through local nonprofit J.A.M.E.S., Inc., her life, as well as her daughter's, might look very different now. At 23, she and her daughter are thriving. Blevins has her own business, Grayson Rose Photography, and she's president of the J.A.M.E.S., Inc. Young Parent Advisory Board, where she's able to draw from her own experiences to help to other young parents.
Founded in 2006 by Alisa Bell, J.A.M.E.S. (Just About Mothers Excelling in School) was originally created to provide scholarships and educational assistance to pregnant and parenting teenage mothers who were seeking higher education. The mission has expanded since that time to include fathers, as well.
"The mission is to help younger adolescent parents reach self-sufficiency and help their families reach self-sufficiency," Blevins explains. "Our goal is to help them back to being an individual. Whenever you're a parent, especially being a young parent, you lose track of who you are. We want to help them really become an individual so that they can make the right choices, and they can set goals to be the best person they can be for their family."
One of the resources J.A.M.E.S., Inc. provides is an educational doula, a mentor who helps young parents develop an educational plan and find the resources they need to finish school. Blevins says the doulas serve as case managers.
"They also offer a mental-health aspect, 'life-checking.' They check in to see how we're feeling, helping us work on emotional traumas, past history, things like that," she says.
Blevins credits her doula with helping her manage her work life, parenting life and her relationship goals, as well as assisting her with her education.
J.A.M.E.S., Inc. provides services free of charge to male and female expectant and/or parenting clients ages 13-24. The organization creates partnerships with other groups to share resources and eliminate duplication of services offered. It's a much-needed resource in a state with a teen birth rate well above the national average – Oklahoma ranked No. 2 in the nation in 2016, according to the US Department of Health and Human Services. Teen parents, particularly mothers, face a host of challenges. They're less likely to earn a high school diploma and more likely to live in poverty, for starters.
Other programs include a Summer Parent Academy (this year, due to COVID-19, this will be online), a Virtual Book Club, and "Lunch & Learns" (bi-weekly sessions on topics specific to personal and professional development).
Blevins is grateful for the opportunity to give back to the organization that provided her with so much help in her own parenting journey.
"I've gained so much confidence, and I've gained my voice for sure. I didn't know who I was or who I wanted to be, and I was never asked. They asked, and those questions just blew my mind. It was something I hadn't really thought about because I was 18," she says. "Who do you want to be, and who do you want your kiddo to see you as? I was so quiet, and I was so shy. I felt like no one wanted to hear me, and no one would help me. They helped me grow into a self-sufficient adult, and I feel confident as heck!"
For more information, visit jamesinc.org.
Julie Wenger Watson is a freelance writer who's worked in all aspects of music promotion. She's also Co-Director of "Live From Cain's," a public radio show pilot.
---