Infant Mental Health:
Stress that affects the primary caregiver may affect the child.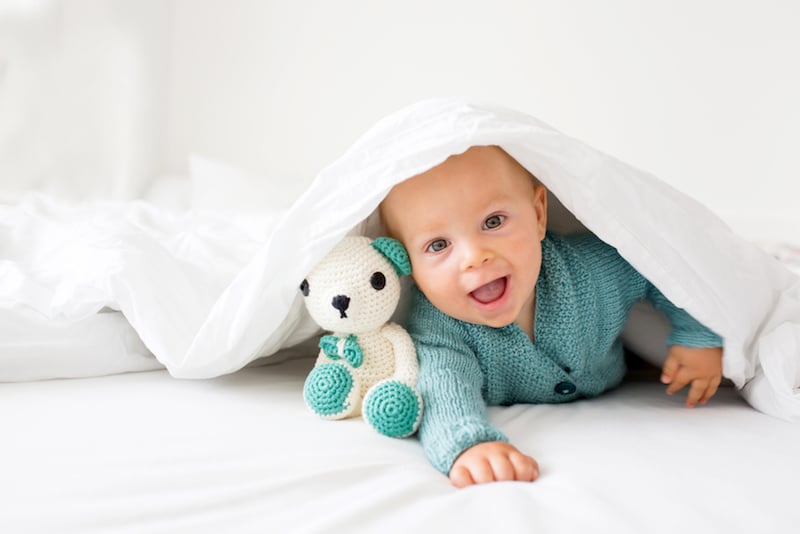 Infant mental health is misunderstood for a number of reasons, not the least of which is we normally equate mental health with therapy and medications.
Instead, infant mental health focuses on building good relationships between babies and parents, or the caregivers, to build healthy attachments. Having a solid, warm relationship a baby can count on is crucial for building a foundation for infants to develop good future relationships.
Attachment
The functions of attachment are many. Healthy attachments allow babies to:
Learn basic trust
Explore environment with confidence and security
Self-regulate & manage emotions
Develop internal working model of relationships
Identify formation, sense of self-esteem
Protect against stress and trauma.
Emotional relationships begin in infancy from the way parents respond to a baby's cues. The infant then responds back to the parent. That kind of expected response allows the infant to gain knowledge that the parent will protect and keep him safe.
While no one wants to put a greater strain on parents, according to Stacey Leakey, Ph.D., Children's Treatment Manager at The Parent Child Center of Tulsa, everything that affects the primary caregiver affects the child. With our changing society and the collapse of family communities, many parents lack needed support systems, and the created stress filters down to our babies. Not being able to adequately attach, to build that touching bond, leads to more difficult situations down the road.
"This goes across all socio-economic levels," explained Leakey. "We need to raise our level of awareness in how what we do impacts our babies. Problems are universal. Anything that affects her [mom's] relationship with her husband or her job will be felt by the baby because the mom is suffering."
Red Flags and Major Stressors
Science supports these concerns. Red flags include:
Difficult, unwanted, or unplanned pregnancy
Perinatal depression
Newborns with feeding, sleeping, regulation problems
Families who have children with special needs
One myth that Leakey says needs to be dispelled is the belief that babies are passive and aren't processing things. Caregivers dealing with sibling issues, parents having to work more than one job, disabilities, older relatives with health issues, or addictions of any kind may mean an insufficient interaction with the newborn. Another major stressor occurs when parents have a baby born with a disability that makes the child difficult to care for, or dashes parents' hopes for a perfect future. In all such cases, parents may need outside coping support.
"De-stigmatizing mental health issues is important," Leakey said, "There's more stigmatizing about parents who don't love the infant, and that can come from any number of things. The past, present, and future collide with a new birth. And if the parent experienced abuses in the past, that can manifest in the way she sees and responds to her new baby, too."
When a parent or primary caregiver is depressed, a wedge develops between the child and the person he most needs to connect with, and can lead to infant depression.

"It's possible for a baby to be depressed as early as 6 months," Leakey said. "Signs of depression are overlooked because the baby will be quiet—no tantrums, no crying. People will comment on what a good baby the child is. Mothers who don't engage with their babies because they are suffering from maternal depression will have depressed babies. A baby who doesn't get his emotional needs met by crying or engaging will ultimately give up trying."
Other Signs Your Baby May Be Depressed
Other signs of a depressed baby include:
Being withdrawn
Not protesting
Not eating
Not crying
Not sleeping well
Without family or other positive support, caregivers can join a parents' group to help them understand the child development process. Individual and parent/child therapy can help push out "ghosts of the past" that may keep parents from interacting in healthy ways with their infants. Parents who are uncertain and insecure about their parenting can learn to see a new future picture.
Whether those "ghosts of the past" were drug abuse, poor examples from their own parents, abuse, or neglect, they can learn how to become confident, supportive parents by taking classes or asking for help at places such as the Parent/Child Center. Leakey says that anyone, of any socio-economic level, can experience stress, or may need help in understanding how to best care for an infant.
Parents and family members needing help or more information can talk with a pediatrician or primary care provider, or contact organizations such as The Parent Child Center of Tulsa at 599-7999. Another resource for learning about your child's stages is the Zero to Three website at zerotothree.org—click on the parent links.