How to Have the Clean and Organized Home You Want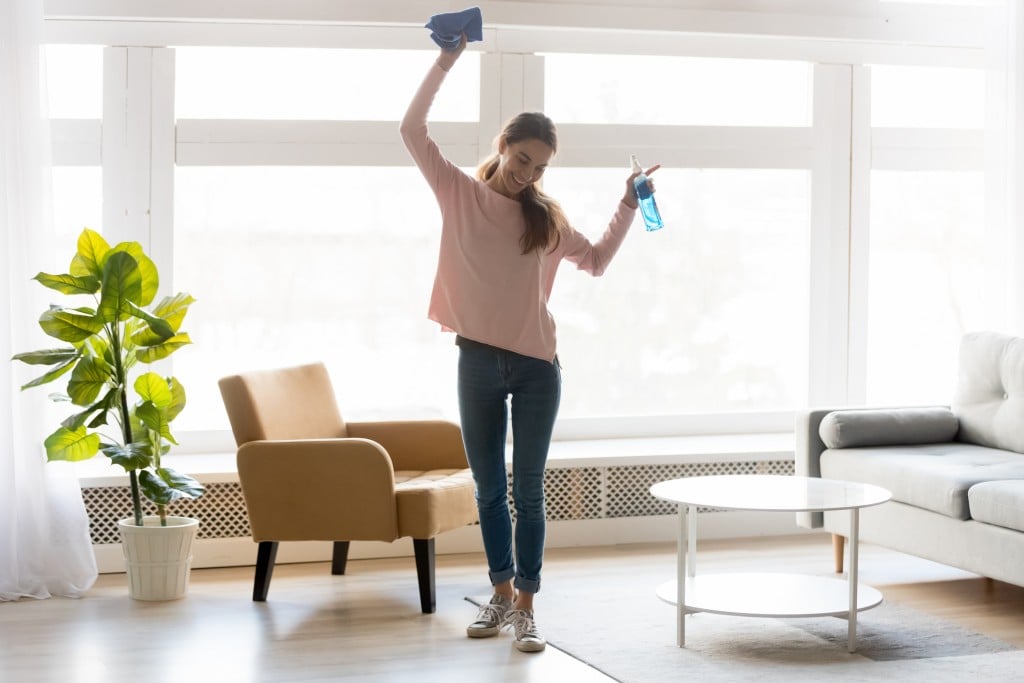 If my kids were home right now, I would be teaching them life skills because we usually don't have time," says Beth Eagleton, who owns Home Simplified by Beth, an organization and home management business in Tulsa.
Eagleton's two children are grown, but the former full-time mom believes that order in the home creates a happier home. And, with families quarantined together 24/7, now might be the ideal time to clean and organize your home together. At the same time, you can establish some new family behaviors to lessen waste, live with less and reorient your relationship with stuff.
"Learning not to waste is the number one thing I want people to understand," Eagleton says. "It makes your life best to do with less."
Start With Food
She suggests starting with food. Invite your children to look through the pantry, cabinets and refrigerator with you. Make a list of what you have on hand, and search for recipes (or create some of your own) that use those ingredients. There's adventure and satisfaction in discovering that you may be able to come up with a list of meals without going to the store.
"Learn to make something out of nothing," Eagleton says. "When you look, you may think you don't have anything, but you'll see that you do. Google substitutions if you don't have an ingredient."
Tackle Your To-Do List
While you are spending extra time at home, it's a good opportunity to take on some tasks that you've been planning to do, but haven't tackled yet such as cleaning out a closet, going through children's toys and clothing, cleaning out the garage, or even clearing out a drawer. Not only will your house look better, your mind will be clearer.
"Too much stuff is stressful, even for kids," Eagleton says. "They may not understand what's causing the stress like adults, but they can feel it."
Parents can go through unused toys with their kids. Put the ones they no longer play with in a box to donate and talk to them about how those toys will be loved and appreciated by other children who may not have toys. Let your children help organize their rooms, so that they'll know where to put things away when they're finishing playing.
Shop Your Closet
Many families have a closet or two (or three) that could use some organizing. Eagleton calls her method "Shop Your Closet."
"Go through a closet as you would going to a store," she says. "Maybe something was pretty 10 years ago, but it might be outdated now, or too young. Ask yourself if the item is comfortable, does it fit, is it realistic, is it still your style and is it appropriate?"
If you wouldn't buy the clothing now, or wear it today, then donate it or take it to a resale shop rather than throwing it away to go in a landfill.
Huggable hangers have been a go-to for Eagleton for many years. "I learned about them when my daughter went to college. They're covered with velvet and allow you to actually see what's in your closet."
Deep Clean Neglected Spaces
Many people procrastinate when it comes to cleaning and organizing utility rooms, pantries or venturing under those grunge-collecting places like appliances, but Eagleton says those can be a good starting place for cleaning. Knowing that you have mopped under the refrigerator or stove can motivate you to tackle that makeup drawer, or a pantry – or even the garage!
"I cleaned a utility room that hadn't been cleaned in 40 years," Eagleton says. "People get overwhelmed. They don't know where to start, so they probably like going to work just to get away from it. Start small and then move on to the next thing. Get rid of outdated food in the refrigerator, pantry and freezer. Use containers to organize food and spices. And, garages are for cars. Throw stuff away. The city will pick up large items for $10. Call them."
Consider Your "Stuff"
Eagleton urges people to ask themselves if they really need "stuff." Kitchen appliances can become dust and dirt collectors. "Do you really need an air fryer or a rice cooker? If I want something fried, I just go out and buy the real thing every once in a while."
And, avoid saving things such as make-up just because it was expensive when you bought it. If you don't use it or it's outdated, get rid of it. The same goes for the stuff that you've been saving for your adult children or "just in case."
"Don't make a pile of your adult children's stuff. That pile may stay there for a year," Eagleton says. "Take a picture of the item and send it to them to see if they still want it. Don't fall into the trap of 'I need to keep this, my kids will want it', either," Eagleton says. "Ask them now. And, if you need professional help to get rid of it, it's better to do it now than leave it for the kids to do later."
For some home managers and organizers, it's all about the tips. For Eagleton, organizing and cleaning is a philosophy of life. It's about learning to let go, living with less and putting an end to waste that is smothering our planet, not to mention your psyche. Often her clients will be hesitant at first but then are thrilled with the results.
"While you're home, learn not to waste," Eagleton says. "Let's teach our kids not to waste. It's time to start new behaviors. It lifts your mood to come into a house that is organized and clean. Let's get rid of stuff and not replace it with more stuff."
For more information about Home Simplified by Beth, email move8587@gmail.com.
---