Transitions Require Communication and a Listening Ear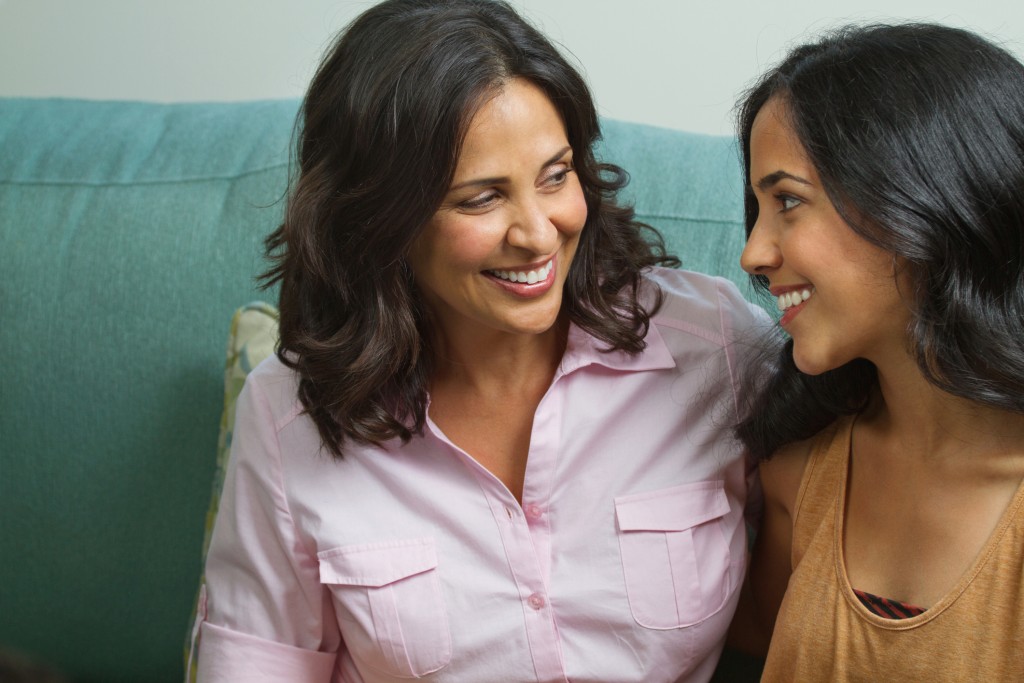 Whether it's a transition from high school to college or starting a first job, life is full of new beginnings. As parents, we want to help prepare our kids for whatever is next. Fortunately, there are some simple things we can do to support them in their journey and encourage their success.
Transition as a time of stress
"One of the things we realize is that depression, anxiety and mental health struggles often arise from life events," says clinical psychiatrist Robin Aupperle, Principal Investigator at Laureate Institute for Brain Research and an Associate Professor at the University of Tulsa's School of Community Medicine.
While it's easy to see how negative life events, like trauma and abuse, can influence the way we're feeling, Aupperle is quick to point out that even positive events can trigger mental health challenges.
"It's important to be aware that even positive life transitions can influence our emotional well-being in a variety of different ways, including increasing stress and impacting our moods," she says.
Life transitions often come with changes in our social networks, which can be stressful to navigate at any point of life, but particularly during adolescence. Often these same transitions are accompanied by a change or increase in academic, athletic or extracurricular expectations. These stressors can be amplified by the 24/7 news cycle in which we currently live.
"I think negative events in the news can also make some of these transitions more difficult," Aupperle says. "If things are happening that make us see our environments as potentially less safe, then it's going to be that much more stressful. We're more on alert and trying to figure out how to keep ourselves safe in general, and then we're also slammed into a new environment that same time."
How to help
As with every aspect of parenting, communication is key.
"Have conversations that balance both the positive expectations of what's going to happen, the excitement and the good things, with talking about some of the stressful things that might happen," Aupperle suggests. "Ask what some of their concerns or worries are so there's a more holistic view and conversation about it. Recognize that you can be both excited and worried about something at the same time."
Consistency also helps. Encouraging your child to stay connected with their "old" friends can help support a transition. Maintaining a consistent schedule of meals, sleep, exercise and other activities is useful, too. If schedule changes are inevitable, try to begin the shift early and gradually, so the transition isn't as abrupt.
Familiarizing yourself with a new environment ahead of time helps with the adjustment – particularly when moving to a new school or leaving for college. Exploring what organizations or activities are available and helping your child identify ways to connect with others who have similar interests builds a crucial sense of belonging.
Distinguishing between what the child (and parent) does or doesn't have control over is also useful.
"There might be times where it's just helpful to be able to vent about something and have an empathic ear, and other times they might actually need help troubleshooting and finding actions to take and to explore," she says.
Even as your child grows and becomes more independent, your role as a parent remains an important one.
"The student has to take the lead in a lot of this, especially when we get to adolescence and college age, but parents can help by modeling the use of these positive coping strategies and doing regular check-ins with the students on how the transition is going – what's been good and positive versus what's been stressful," Aupperle says. "Doing these check-ins in a very nonjudgmental way lets them lead the conversation. We're helping them navigate this rather than taking the reins and and trying to navigate it completely for them."
Resources
There are numerous resources for Tulsa youth to obtain support for mental health.
For crisis services: COPES at 918.744.4800
Crisis texting helpline: Text HOME to 741741
Youth Services of Tulsa: yst.org
Bullying lifeline: 1.800.273.TALK (8255) or stopbullying.gov
Julie Wenger Watson is a freelance writer who's worked in all aspects of music promotion. She's also Co-Director of "Live From Cain's," a public radio show pilot.
---