Helping Children with Grief: 5 Tools You Can Use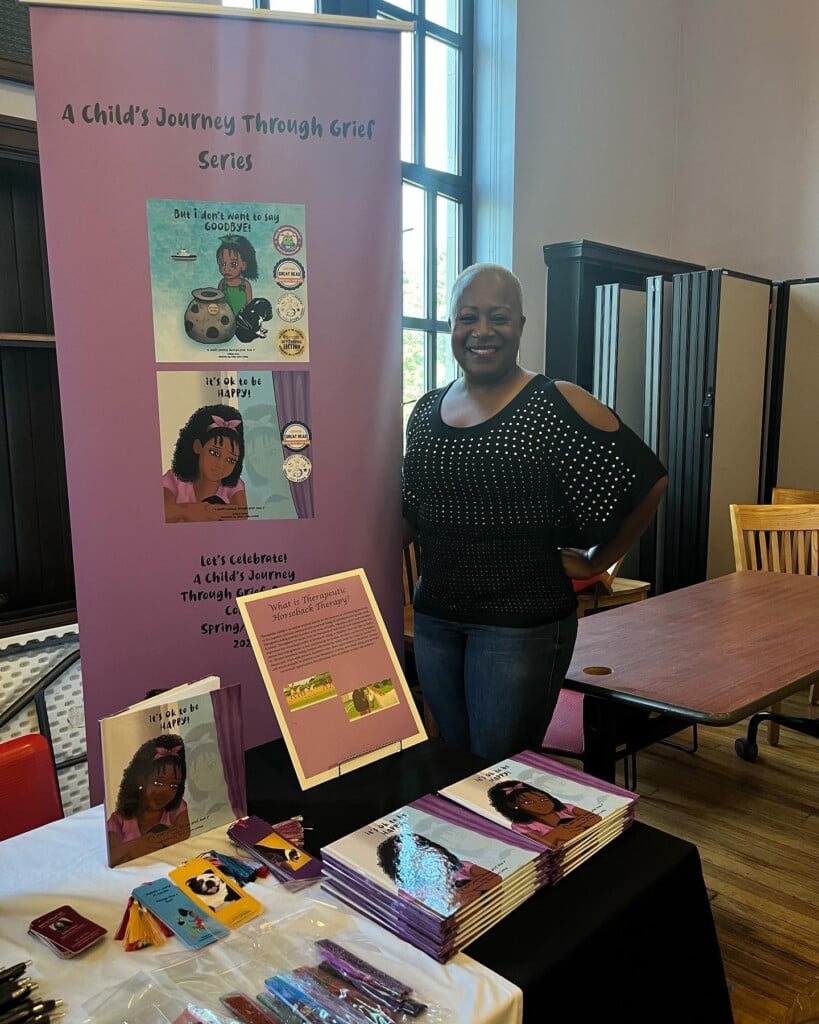 Grief is a heavy feeling we get when something unfortunate happens; it can be in the form of a loved one passing or something changing significantly. Grief spares no one, not even our children. As adults, we struggle with grief. Just like adults, children experience grief and may have a difficult time expressing their feelings and dealing with their emotions. How do we, as caregivers, parents, guardians and educators, become solace and strength for our children during this turbulent journey?
Children's author Ta'Shay Mason offers some of those answers in her book series to help children deal with grief—an experience she confronted as a 9-year-old when her father died. She says, "God placed it on my heart to write a book about grief for children and their families, which turned into a three-book series, A Child's Journey Through Grief. The series fosters a conversation about death and grief, which can be challenging to discuss."
Mason's loss affected her childhood, adolescence and adulthood. She recently had counseling to work through her grief. She discussed the tools caregivers, parents, guardians and educators can use to help their young loved ones deal with grief, such as open dialogue, stability, creative expression and establishing a network of support. Mason provided the following tools to guide efforts in offering solace and a chance for growth, resilience and healing.
1. Open and honest communication.
Encourage open conversations about grief and loss. Be honest and age-appropriate in your explanations. Validate children's feelings and let them know it's okay to feel sad, angry or confused. Mason suggests, "Parents should be honest about how they are feeling when it comes to grief and communicate that with their children. Doing this lets the child know they are not alone in the household." She says it is vital that children have a safe place to talk about their emotions, and "if parents are grieving as well, it will be helpful to have a grief counselor to help the family through the process."
2. Provide a support network.
Help grieving children build a support network by connecting them with friends, family members or support groups who have experienced similar losses. Knowing they are not alone in their grief can be reassuring and comforting.
Mason suggests that caregivers seek local or national support groups and "connect with the child's teachers, school counselors and family members."
3. Maintain routines and stability.
Grieving children can feel overwhelmed and unsettled. Regular routines should be retained as much as possible, such as mealtimes and bedtime. "Maintaining routines and stability helps ensure consistency and a type of normalcy while establishing a new normal without the person," Mason says.
4. Encourage creative expression.
Many children find it challenging to verbalize their emotions and should be encouraged to express themselves through creative outlets like drawing, writing or play. Art can be a therapeutic way for children to process and cope with their feelings. Mason says, "When it comes to creative expression, parents can encourage their children to journal, draw, create a photo album, share stories about the person, read books about grief and look at photos and videos."
5. Seek professional support if needed.
If a child's grief significantly impacts their daily life, behavior or emotions, it is best to seek professional help, such as counseling or therapy.
"Parents should seek professional support at any time for themselves and their child," Mason says. "As the family works toward establishing a new normal, having professional support can help during the process. It can help the parent and child when different milestones arise. Professional support will not be needed as much as the family learns and applies positive coping skills."
Mason illustrated how we can guide children toward healing and understanding through heartfelt conversations, patient support and creativity. However, parents and caregivers must first be honest about their grief and emotions. Loss impacts each person differently, but children first need love, so they don't have to walk this journey alone.
For further information on Ta'Shay Mason's book series, A Child's Journey Through Grief, please visit tashaymason.com.
Dr. Tamecca Rogers is Director of Diversity, Equity and Inclusion at Tulsa Technology Center. She is a writer and mom to three boys who love adventures.
---