Green Country Grown-Ups: Reid Brooks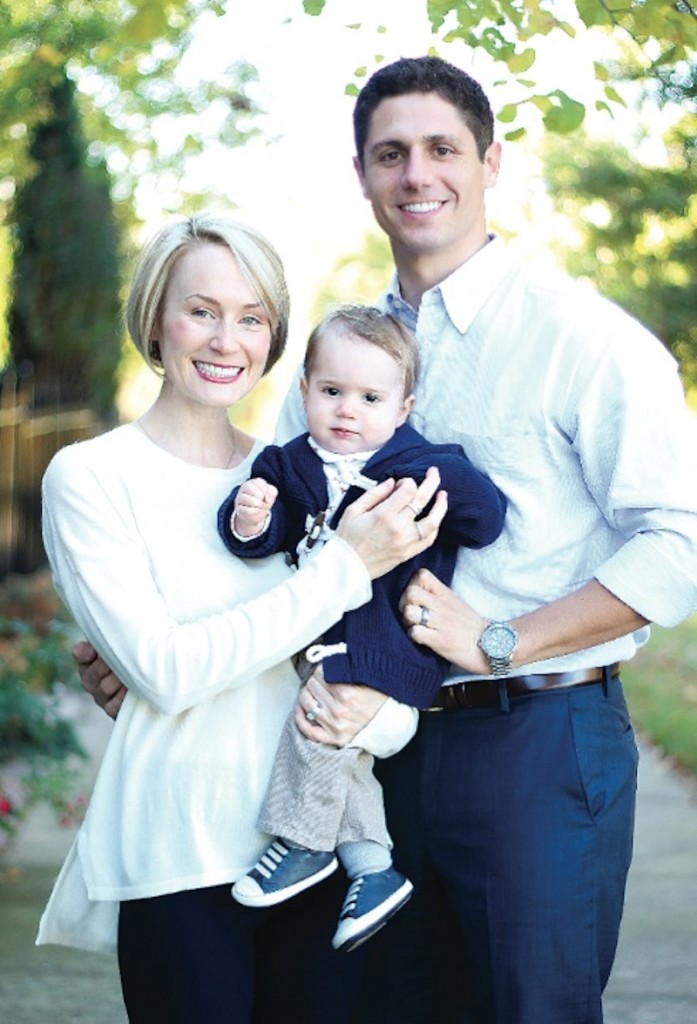 Reid Brooks has been an active board member with the (TAPC) for three years. Currently, he is serving as the Board President and is passionate about ensuring the organization's ability to support the resource needs of the many kids in the Department of Human Services (DHS) foster care system in Tulsa. In addition to the array of resources that TAPC's Foster Family Resource Center offers to the foster children in Tulsa, this month TAPC is focusing on "Christmas for Kids" which provides over 1,400 foster children with gifts for Christmas.
TK: What is Tulsa Advocates for the Protection of Children (TAPC)?
Brooks: TAPC is a nonprofit organization of community volunteers committed to improving the lives of the children in the foster care system by providing essential resources. TAPC's Foster Family Resource Center (FFRC), located at 3722 E. 51st Street, provides foster families critical resources including beds, car seats, strollers, clothing, diapers, books and toys. TAPC's Christmas for Kids program helps over 1,400 foster children each year by filling each child's wish for Christmas. We receive no government funding and rely on the support of the many generous foundations, corporate and individual donors in Tulsa and its surrounding areas.
TK: How did you become interested in volunteering for this organization?
Brooks: I found out about TAPC through friends who were already actively involved with the organization. My wife is a family law attorney, who has worked on numerous cases where children are impacted. As a result, I am aware of how profoundly these kids are affected. Once I understood TAPC's mission, which at its core, is people helping children through their difficult times, I knew I wanted to be involved. I encourage anyone looking for a way to improve their community to think about TAPC. I firmly believe support for these children is one of Tulsa's biggest needs; it all starts with kids.
TK: What does this organization provide to kids in foster care in Tulsa?
Brooks: TAPC's Foster Family Resource Center (FFRC) provides foster families critical resources including beds, car seats, strollers, clothing, diapers, books and toys. Additionally, the FFRC provides donated passes to summer camps, museums, water parks along with a host of other services with the goal of helping normalize the lives of Tulsa's foster children. In the month of August alone, the FFRC had over 375 visits by children and their families!
TK: Can you share a success story about one of the kids who has been helped by TAPC?
Brooks: Recently, a sibling group of five children had to be immediately removed due to abuse and neglect by their biological parents. The grandparents of these children were living in a retirement complex but were willing and anxious to provide a home for their grandchildren. Their retirement complex allowed the children to stay temporarily with their grandparents until a larger residence could be found. Once located, TAPC assisted by providing all five children with beds, cribs, bedding, car seats and furniture. TAPC also provided all the children with clothing, school uniforms and supplies, toys and diapers. TAPC will continue to provide aid on a monthly basis to the family as needed through visits to the FFRC. Without the cooperation of the grandparents, their retirement complex and TAPC this sibling group would not have been able to stay together and remain with their family.
TK: How can individuals get involved?
Brooks: Each person can make a lasting impression in a child's life. If you want to get involved, please go to our website www.tapchelps.org and contact Nancy Robison, TAPC's Executive Director at 918.728.6726 or by email at nrobison@tapchelps.org. She can provide all the details on how you can get a list of what to purchase, where to drop off, etc. I personally encourage anyone who would like to make a donation to stop by the FFRC and visit our dedicated employees and volunteers who make all of this possible!
Wrap-up:
Brooks: I would like to thank each and every person, foundation and company who donates money, time and resources in support of our mission. Without our donors, we wouldn't be able to impact the lives of the children in foster care. If you want to get involved, please go to our website to find out how you can help. Also, we need your donations! If you have gently used children's items, please think of TAPC. Extra donations would allow us to provide these children with additional clothing, diapers, etc. when they visit the FFRC at 3722 E. 51st Street.
Nancy A. Moore is a Public Relations Coordinator at Montreau, Adjunct Professor at Tulsa Community College, and has been writing for TulsaKids for almost 20 years.