Get Your Free At-Home COVID Tests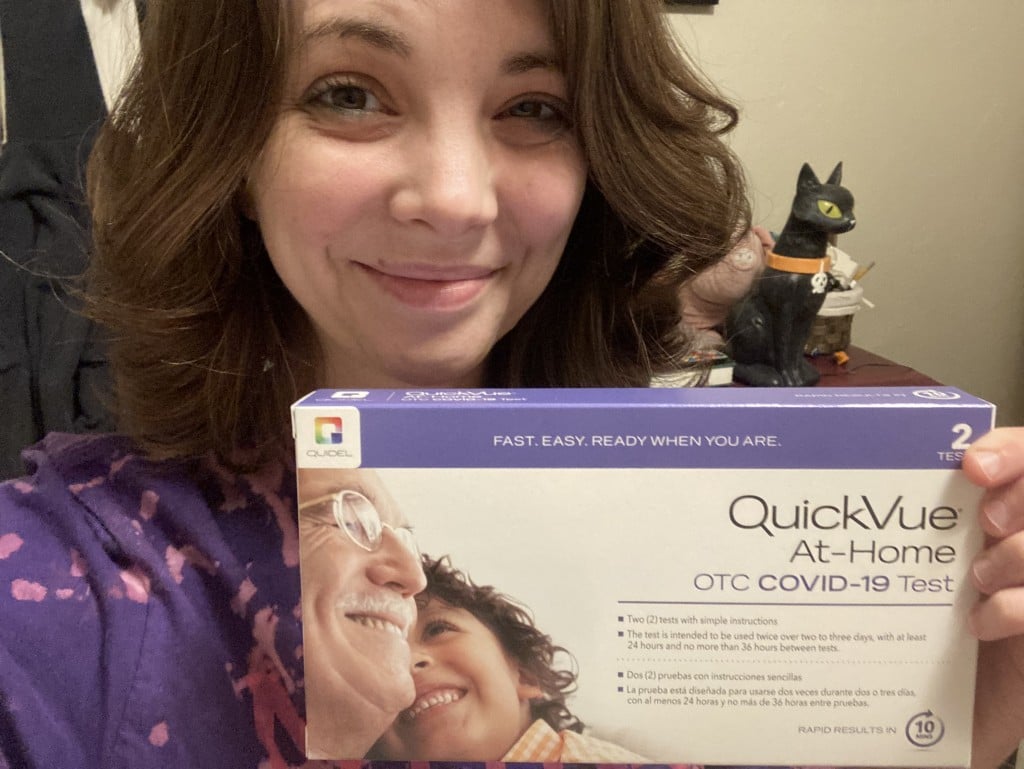 Daniel and I both got sick over Christmas. Four total negative COVID tests later, we were reassured that it was probably just a seasonal cold. (Which, in Daniel's case, had morphed into a bad bout of pneumonia.) However, both of us found ourselves driving to various pharmacies in hopes of finding at-home COVID tests. It wasn't easy! Daniel finally found a couple boxes in Jenks. I went back to Walgreens a few weeks later, hoping to stock up in case we needed more in the future – to no avail.
All that to say, I was thrilled to learn that the U.S. Government is now offering four, free at-home COVID tests per U.S. household. Even more thrilled to discover how easy it is to order yours. Simply go to special.usps.com/testkits and input your mailing address to receive your four tests. According to covidtests.gov, the tests will usually ship in 7-12 days; each "order includes 4 individual rapid antigen COVID-19 tests." Learn more here.
Insurance Reimbursements
If you're able to find at-home COVID tests at your local pharmacy or online, you should probably be able to get it for free as well. According to cms.gov, "Starting January 15, most people with a health plan can go online, or to a pharmacy or store to purchase an at-home over-the-counter COVID-19 diagnostic test authorized by the U.S. Food and Drug Administration (FDA) at no cost, either through reimbursement or free of charge through their insurance. This applies whether you purchased your health plan on your own or whether you get health insurance through your job."
I haven't gone through this process, but am glad it's available! The website goes on to state that kits should either be free at the time you purchase them, or you may need to contact your insurance provider for reimbursement. If you need to contact your insurance provider, make sure to keep your receipt!
This reimbursement should cover "8 tests per month for each individual on the plan, regardless of whether the tests are bought all at once or at separate times throughout the month." Learn more here.
Free Community Testing
Regardless of whether you have insurance, you should be able to schedule a free COVID test if you need one. Go to hhs.gov/coronavirus/community-based-testing-sites/index.html to find a site near you.
Thanks to @tinythingsbybowen for the head's up on Instagram: Apparently there's a COVID testing site in The Boxyard that usually has plenty of availability. If you need a test ASAP and are having trouble finding an available time slot, check out book.curative.com/sites/34048. It looks like today alone (January 19), they have 85 slots available, as of 8:40 a.m.
Free COVID Vaccines
If you're still needing a COVID vaccine or booster, go to vaccinate918.com or vaccine.gov to schedule your free appointment. I got my booster at Reasor's, who is offering vaccines, no appointment necessary, at multiple locations. Find a list of locations and additional details here: reasors.com/news/reasors-now-carrying-covid-19-vaccine-at-select-locations. It was super convenient because I got all my grocery shopping done while waiting for the vaccine to thaw.
If you're wanting to get yours done at Walgreens, here's a direct link to their COVID vaccine scheduler: walgreens.com/findcare/vaccination/covid/19/landing. I ended up at Reasor's because I was having trouble with this a few weeks ago, but maybe it's working better now.
And if CVS is your pharmacy of choice, here's that link: cvs.com/immunizations/covid-19-vaccine.
Saint Francis also has an online vaccine scheduler (is that a word?), which you can find here: saintfrancis.com/living-well/get-vaccinated.
A Note About Masks
I'm late to the game, but finally ordered some N95 masks. I adore my cute, cloth masks but read enough articles about those not being good enough that I finally tracked down an upgrade. It's hard because you'll also find plenty of articles warning against fake N95s! (Here's the official CDC guide to making sure you have an NIOSH-approved mask.)
Farewell for now, cute cloth masks – it's time to upgrade!
Anyway, this article from Good Housekeeping on finding the best N95 mask led me to wellbefore.com. So I'm currently waiting for my shipment! It looks like a lot of their masks are sold out at the moment, but the article has been updated to include masks that are currently available. It also shares some helpful tips for spotting counterfeits and what to look for when mask shopping.
Hopefully this information is helpful! If you have any resources to share, feel free to add them in the comments!
---