Free grocery money for Tulsa kids? How to check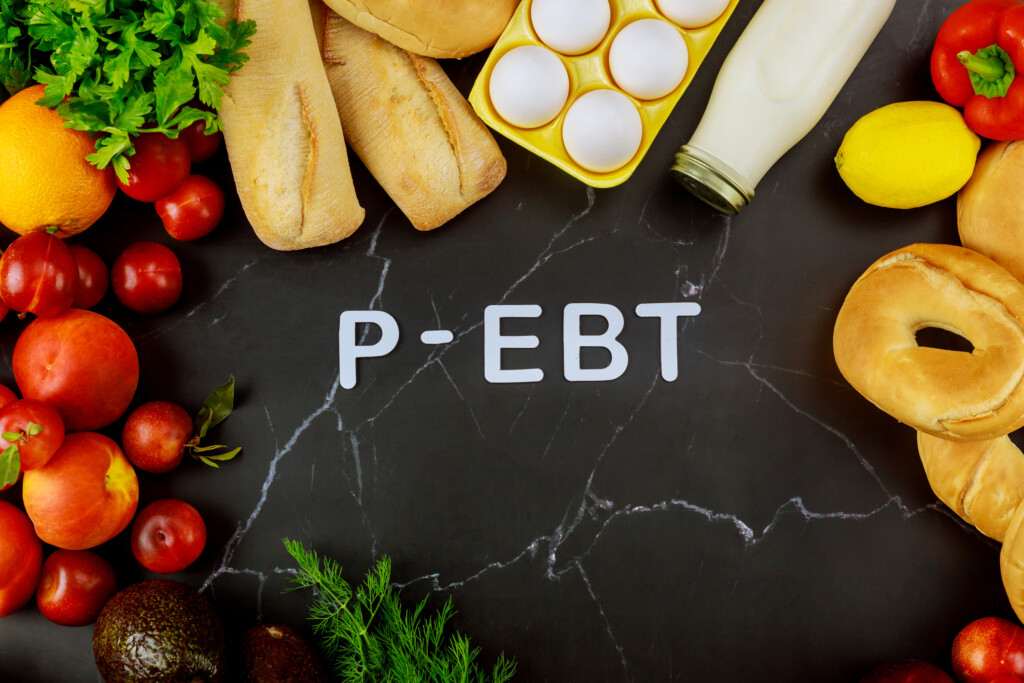 While it would be premature to call the pandemic over, I think we can all agree we've come a long way from the early days of lockdowns and virtual school that took over our lives three years ago. It's been a wild ride to be sure, but for many families, safety net supports like the stimulus, unemployment bump, and EBT boosts helped them stay afloat during those rougher days when missed work, supply chain issues, and daily White House briefings had nerves feeling a little frayed.
For many working class families dealing with rapidly spiking food costs during the pandemic, the impact of having kids who qualify for free lunch suddenly at home was significant, which is why the Pandemic EBT (P-EBT) cards that were sent out were so essential for Oklahoma families. What many families don't realize is that many of those P-EBT cards were recently reloaded. Here's how to tell if your kids qualify for an EBT boost and what to do if you need help with yours.
What's P-EBT?
If you're unfamiliar with P-EBT or you've automatically assumed your kids don't qualify, here's what you need to know. P-EBT works just like SNAP – basically, it's a reloadable card with money available for food products only. Even if your family comes in above the SNAP income requirement and you don't qualify for regular EBT, your student may be eligible for P-EBT.
According to the Oklahoma State Department of Education website, kids qualify for P-EBT under two conditions:
They're enrolled in a district that participates in a federal meal program.

They qualify for free lunch and have filled out the paperwork OR their school qualifies for free lunch across the board.
The idea behind P-EBT is to help families out with all of those spendy groceries we shelled out for when our sentient Hoover children snarfed up everything in the house while they missed school. If your kids qualify for P-EBT, they should have received white cards in the mail during the height of the pandemic. I'll cover what to do if you suspect your kids qualify but you didn't receive their cards below.
While I'm not really sure why the cards recently started to reload, what's important to know is that they have, and in some cases, the amount is substantial. But judging by the conversations I've had in Facebook parenting groups for Tulsa families as well as our own family's experience with three kids, three cards, and three totally different amounts, there seem to be some inconsistencies in the distribution. In other words, you may need to be proactive about making sure your kids get their grocery cash. And let's be honest – we could all use a little grocery cash these days just to mitigate the Egg Crisis of '23.
My kid attends EPIC. Why no EBT?
Only EPIC students who attend a brick-and-mortar blended learning center and qualify for free lunch will qualify for P-EBT. I've seen a few parents of EPIC students get pretty irate over this. But it's important to remember that this isn't just grocery money for all students – it's specifically to help cover the added expense parents have had when their kids have been home unexpectedly. I think the idea is that parents of EPIC students are already budgeting for their kids' meals, whereas parents of free lunch students wouldn't have been expecting their kids to suddenly be home. Although most schools are past the virtual school days, my middle schooler has already spent a few days this year on virtual instruction because too many teachers were sick to hold classes, and I imagine this is still happening in other schools as well.
While I personally could get behind throwing EPIC families some cash, from what I understand, just helping all families out isn't what the program is designed for. You could let your state and federal representatives know you support expanding SNAP across income levels, but Oklahoma tends not to support anything that will cost taxpayers so good luck with that.
I think my kid qualifies, but we didn't get a card!
If your student qualifies for free lunch or attends a free lunch program school but you didn't get a P-EBT card, go to the P-EBT website and submit your student or students' information. If you call the 1-800 number for P-EBT, they will tell you to call your child's school and find out if your child qualifies for P-EBT. This is bad intel. If your child is getting free school lunches, they should have already received a P-EBT card.
Here are just a few of the reasons I've heard from families who didn't get theirs:
The address the Department of Education submitted to the federal program was from the student's old information and the card got sent to a non-custodial parent.

The parents thought the card was a scam and threw it away.

The card got lost in the mail.

They used it up last year and threw it away or lost it after using up the deposit.
Whatever the reason, if the money is out there, you need to use it or lose it, so get online and fill out that form. And when the card zeroes out, hang onto it because there's a pretty good chance it will reload again in the future.
To fill out the paperwork, you will need the ten-digit ID associated with MAP testing from your kids' attendance office, so you'll have to call or email their school. But they won't be able to tell you anything about your child's P-EBT because it's just not their wheelhouse.
What if the money isn't there?
If you talk to the P-EBT folks, they will tell you the money is calculated individually per student. Either this is done using some esoteric calculus that no one seems to understand or there are some inconsistencies in the program and because we have no idea how those cards are loaded, all we can do is speculate.
I can tell you that the cards seem to be loading at random. For my three kids, two of the cards had sizable amounts that changed over a two-week period while the other one loaded to a $14 balance and hasn't increased. What's puzzling about this is that two of my sons are in the same grade at the same school and generally speaking, attend classes on the same days. Whatever the reason, the remedy is the same as it is for a lost or missing card – fill out the P-EBT form online and pray to the SNAP gods for a windfall to subsidize my teenagers' granola bar consumption.
How much can I expect?
Again, I'm pretty sure the EBT overlords are just using a Magic 8 ball and a Wheel of Fish to determine the amounts they load on these cards. But from what I understand from talking to other parents, numbers in the hundreds are pretty standard. And just to reiterate, those cards may continue to reload.
What can I use P-EBT on?
Literally anything your kids can eat. The idea is that you've already spent money you didn't have on feeding your literal bottomless pits and the P-EBT is to help you out going forward. Sure, you should probably invest in some healthy staples. But if you want to throw some Nacho Cheese Doritos and a case of Takis in the cart because teenagers are gonna teenage, I'm not here to judge you and frankly, nobody else should either.
If this post helped you fill up your fridge today, let me know in the comments. Happy grocery shopping in your little nebula!
---