For a Value-minded Ski Vacation, Boulder Rocks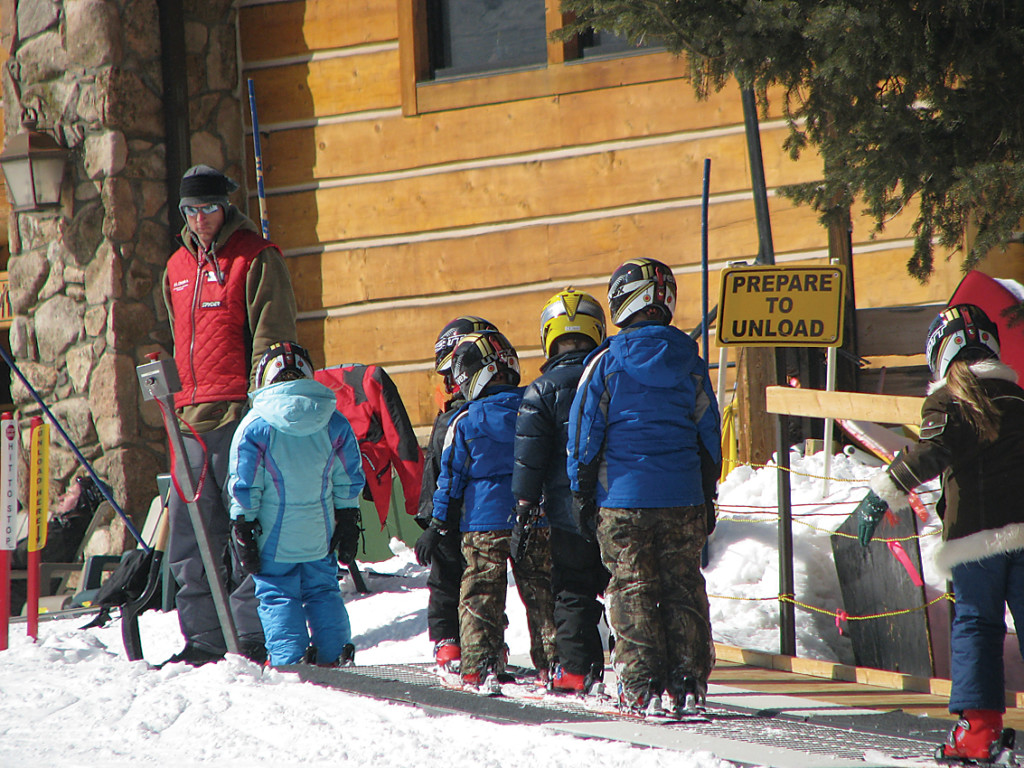 Do you have the urge to take the family on a ski vacation but hesitate because of the high costs? Don't sweat it any longer. A trip to Boulder, Colorado might be your (ski) ticket.
Several Boulder area hotels have teamed up with nearby Eldora Ski Resort to create the Boulder Ski Escape package. In many cases, complimentary or discount lift tickets are provided, along with dining certificates and shopping coupons.
Using Boulder as home base, this culturally progressive and artistic city offers a wide range of lodging choices. And, it's likely not too late to sign up for this great deal. According to the Boulder Convention & Visitors Bureau, occupancy is generally low during this time of year.
Once there and suited up to ski, you simply take a short 30-minute scenic drive from Boulder's foothills into the front range of the Colorado Rockies, where you'll find Eldora Resort.

Eldora: A Well-Kept Secret
Opened in 1962, with a base elevation of 9,200 feet and a top peak of 10,800 feet, Eldora offers downhill skiing, cross-country skiing and snowshoeing. This relatively unknown ski resort with a down home feel has many amenities you'd find in well-known places such as Breckenridge or Crested Butte, but it doesn't pull nearly as hard at your purse strings.
Described by a Tulsa father of two, who has skied at some of the best resorts throughout the U.S. and Europe, Eldora is "uncomplicated, unpretentious, and family-oriented."
The resort features 12 lifts, including short runs for beginners (there's even a rope tow for the true novice) and a double black diamond run (most difficult) down the Corona Bowl. The longest trail is 1 1/2 miles long. Receiving over 300 inches of snow per year, the slopes are generally in good condition for any level of experience.
Wintertime can be windy at Eldora, so it's best to hit the slopes in March, when the weather is on your side and a hint of spring is in the air. Daytime temperatures can exceed 50 degrees. And nighttime air in Boulder is nippy, but not bitterly cold, averaging a low of 23 degrees.
A Flurry of Fond Memories
In March 2008, my family skied Eldora on weekdays, while college crowds and the local season pass owners were busy at school and work. For us, lines at the lifts were super short and traffic on the slopes was minimal —perfect for our younger children who don't have a whole lot of patience and, as novices, have less control when zooming down the snow-covered slopes.
We sent the kids to ski school and it was well worth the additional cost. It is recommended that first-time skiers get lessons for safety reasons and to help them become comfortable with the equipment. The Eldora instructors promoted fun and excitement and had a great "mountainside manner" with the children. By Day 2, both of our boys were hopping on lifts and zigzagging down the mountainside with relative ease. By Day 3, we were all whooping downhill as a family.
Apres-ski, we rested our tired legs at the Boulder Creek Quality Inn & Suites, which we randomly stumbled upon via the internet. The reviews were positive and the lodging and ski package was a terrific value. More of a motel-style, it's not a fancy place but was a great choice for the kids with its indoor heated pool (always a plus for our family). Newly renovated, it is cozy and the owner takes pride in providing quality linens and terrycloth robes for added comfort. And, the complimentary hot buffet breakfast fueled us with energy to tackle the slopes each day. The package pricing for the 2009 season is hard to beat.

Equipment Rental Made Easy
I strongly recommend renting equipment at one of the many ski shops in downtown Boulder. The city of Boulder offers great value when it comes to skiing and snowboarding equipment and rentals. You can pick up your gear from a local shop on the day of your arrival and be ready to hit the slopes when you get to Eldora.
By doing so, you will save time and money. Lines for rentals at Eldora Resort were longer than expected and frustrating for our anxious kids. We waited 90 minutes to get our equipment, having arrived at prime time. By leasing in town, you will only go through the hassle one time. And, the money saved by renting gear in town may pay for your lunch and dinner.

Gear Up for A Great Time
With a little advanced planning, the Boulder Ski Escape packages offer a truly unique and affordable winter escape — where family ski, entertainment and lodging conditions are superb but don't break the bank.
Knowing this, instead of going to Aspen or Vail, we are going back to Eldora this year. And, if you choose to check it out, maybe we'll see you on the slopes!

Boulder Ski Escape 2009: Sampling of Options
Boulder Creek Quality Inn & Suites (qualityinnboulder.com). Casual lodge ambience (motel-style). Added bonus — a heated indoor pool, hot tub and sauna. Offers complimentary hot buffet breakfast, too. Within walking distance to downtown Pearl Street, where you can enjoy some of Boulder's favorite restaurants. Package includes a deluxe room (up to 4 people), an adult lift ticket per person. Cost: 2 People-$159, 3 People-$199 4 People $239.

Homewood Suites by Hilton (homewoodsuites.com). Includes a voucher for a discounted full day lift ticket along with coupons for great discounts on food, equipment rentals, and lessons. Package includes a huge hot buffet breakfast. When you return, you'll be given a guest pass for full access to the Flatirons Athletic. Rates from $299, based on single occupancy. $10 per additional guest.

Hotel Boulderado (boulderado.com). Listed on the National Register of Historic Places, this luxury hotel has been carefully restored. It is located a short block away from downtown Boulder's Pearl Street Pedestrian Mall. Package includes guest room, 1 Eldora Mountain Resort ski lift ticket per person per day, $25 towards breakfast and valet parking. Starting at $219.00. No Blackout Dates.
For more information, check out the Boulder Convention and Visitors Bureau at bouldercoloradousa.com. Also visit Eldora's Resort at eldora.com.